When you need to help viewers focus on the topic of a picture, arrows overlays can be effective in directing the attention. And you can grab viewer's attention right away by drawing the arrows with color contrasted to image's.
Microsoft Paint is a Windows's free image tool which allow user to create arrows at ease.
Start Microsoft paint – The software can be opened via searching for "Paint" in Start menu's search box.
Open an image – You can press Ctrl + O or access command via File > Open.
Select arrow shape – The Paint includes arrows with 4 directions, "Left arrow," "Right arrow," "Up arrow" or "Down arrow". Click on the shape you want.
Choose colors – There are 4 options which affect an arrow's color.

Fill: Arrow's inside color.
Size: Arrow line's width.
Color 1: Arrow line's color.
Color 2: Arrow fill's color.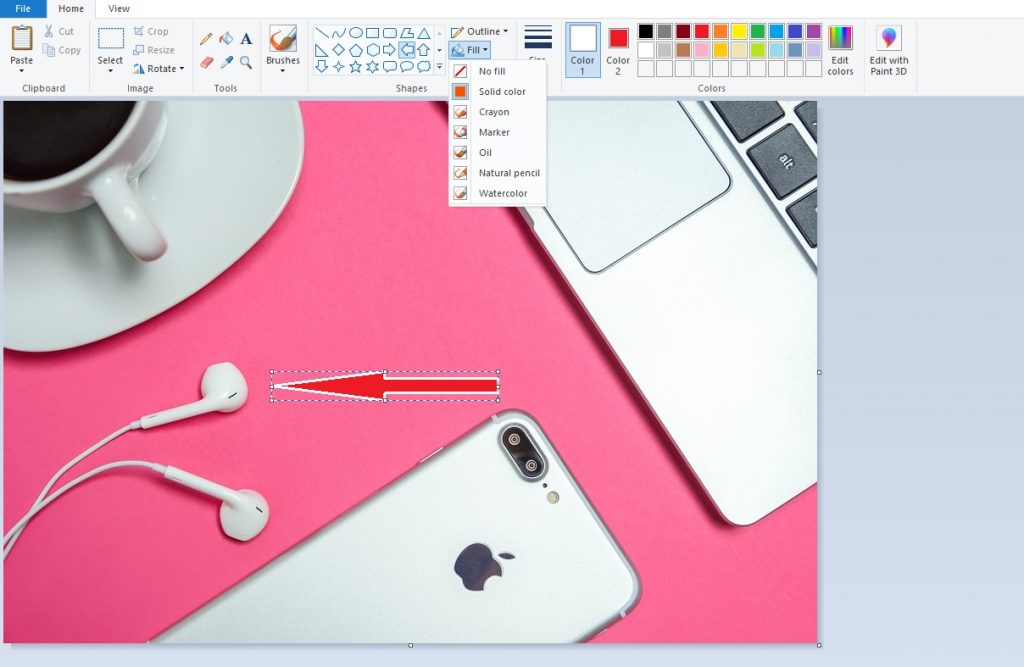 Draw arrow – Hold down the left mouse button where the arrow should start, and then drag the cursor toward the position the arrow should end.
Save the modifications – Press Ctrl + S or access File > Save.