Cobol is one of the earliest and best programming languages for beginners. However, a pro can still find the perfect programming companion with Cobol. The program is suitable for running pension plans, payroll, and operate banking systems.
Tutorials and Courses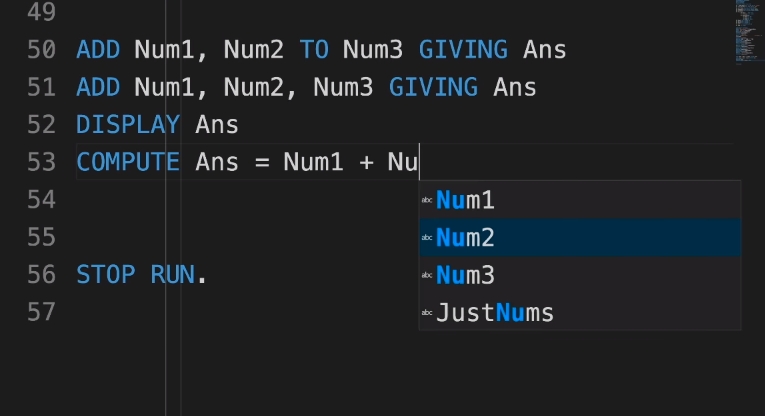 These courses will equip you with every Cobol skill you may require.
Mainframe: The Complete JCL Course from Beginner to Expert
The student will learn crucial concepts about Cobol in this course, including:
Successfully clearing a job interview based on Cobol Programming
Creating one's own JCL and being in a position to execute it
Developing a Cobol program and being able to execute it using JCL
Understand the keyboard and how every parameter involved in programming is positioned
Accessing a package of source codes that will help you work with almost 20 utilities
Mainframe: The Complete TSO/ISPF from Beginner to Expert
This is a simplified edition of the previous course and opens even more opportunities for one to learn Cobol. You should expect the following from this course:
Learning TSO/ISPF commands that will reduce your work by 20% daily
Perform all TSO/ISPF functions using a basic Cobol program
Learn Mainframe COBOL – Beginner to Expert
The course gives the learner a professional approach to programming through a step by step guide. Expect to learn the fundamental concepts needed for you to become a developer and to be able to carry out testing.
The Complete Mainframe Professional Course – 4 Courses in 1
This is the best course for you to learn Unix systems services, CICs, Covers Cobol, JCL, and VSAM. This course is also good for those who wish to know how to code Job Control Language programs.
Mainframe 5 Modules – TSO/ISPF, JCL, VSAM, SDSF, Z/OS-UNIX
Here, you get to learn COBOL's 5 most important modules in just one course. You will be provided with a practical-based screen to learn every TSO/ISPF detail.