Over the recent years, WordPress drag-and-drop page builders have been significantly improved. Today, they are powerful tools that allow the average user to develop a professional website. Of course, you will need the best one, one of those mentioned below to get this type of benefit.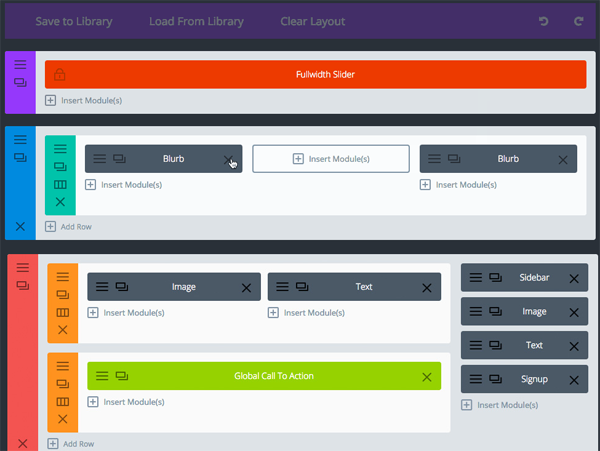 Divi Builder is drag-and-drop page building developed by Elegant Themes, which has been famous for its product, elegant themes. Divi is an all-in-one design for WordPress. It includes over 40 content modules, from pricing tables, and sliders, to multi-purpose forms. What I love about this plugin is its large collection of pre-made layouts, which also supports saving layouts, sections, rows, and modules.
Pros:
Easy-to-use frontend and backend editor
20+ pre-made layouts, 40+ content modules
Responsive design
Beautiful design
Cons:
You can't delete junk data after removing the plugin.
Standalone Divi Builder is not available.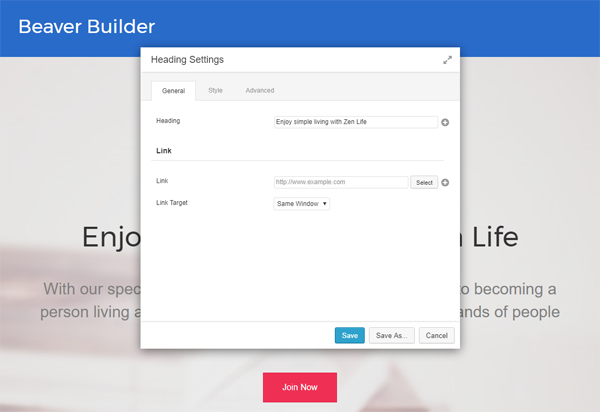 Besides an interesting name, this page builder has plenty of other advantages to offer. We like the fact it allows live front-end building, which gives visible results straight away. Importing or exporting layouts from other websites is possible as well. If you are in the WooCommerce business, this builder is just right for you thanks to the full support of the platform.
Additionally, it offers 15 templates and features responsive design. An editor mode is implemented as well. It will limit the features a client can use.
Pros:
Powerful
15 templates
Responsive design
Support for WooCommerce
Cons:
Lack of undo feature
Expensive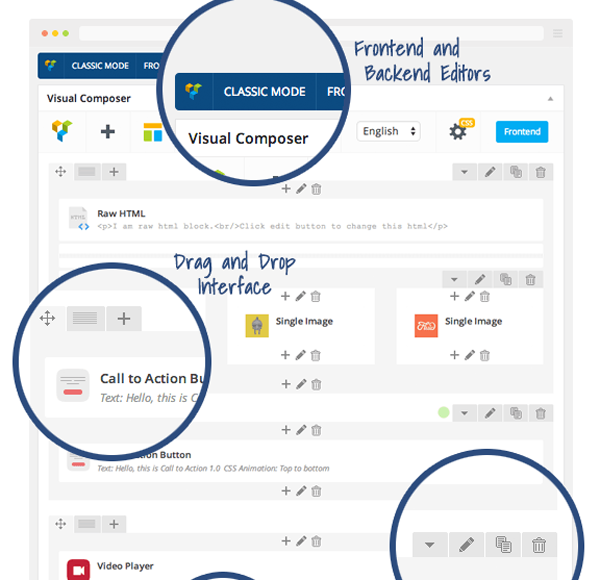 Not only this is the best-selling page builder, but also one of the most functional. Without a problem, a user can create a page, add or remove modules, and all of that via the front-end or backend development process.
Adding modules to the content is possible as well, which is another reason why this is the best page builder of all time. Furthermore, it is stylish, modern, and loaded with modules and templates.
Pros:
Have 150 add-ons
Frontend and backend builder
Responsive design
Yoast SEO support
Cons:
Lack of import/export feature.
The frontend mode isn't great.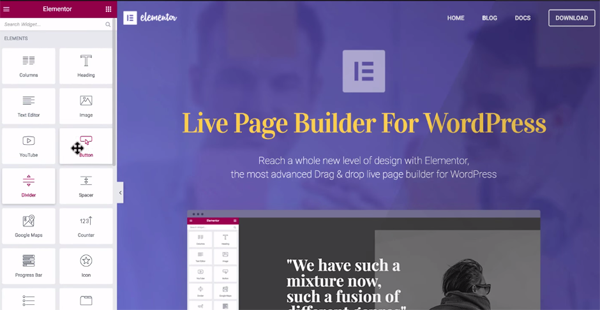 Elementor Page Builder was released last year and it made some of the older page builders obsolete. The design is interactive and colorful, something users prefer. Then we have the full support for WooCommerce and mobile support.
Templates are included as well. Frontend mode is one of the best we tested, perfect for beginners. Nevertheless, the number of features is far from low.
Pros:
Frontend mode is great
Supports WooCommerce
User-interface
Ideal for mobile-compatible websites
Cons:
A white label version isn't an option.
Templates are confusing.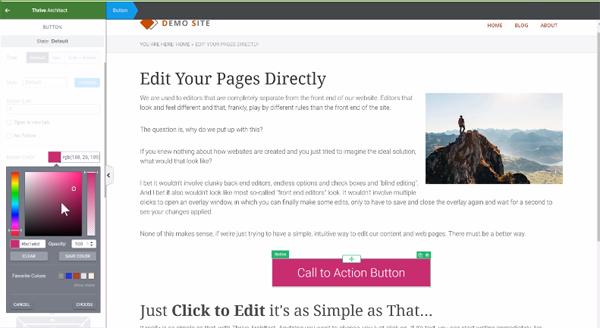 Here we have a webpage drag-and-drop builder which is just great for online marketers. The user interface is appealing for the lack of a better word and no experience is required. It is fully compatible with mobile-compatible websites as well.
The templates are included as well and choosing them is as easy as it gets. The content module is something that all of this makes even better and easier.
Pros:
Perfect for marketers
Supports mobile-friendly design
Templates
User-friendly
Cons:
There are no advanced features
Settings are limited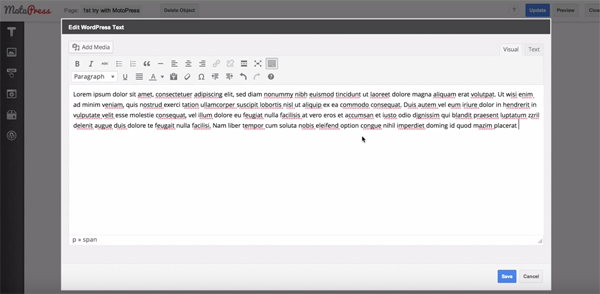 It is probably one of the simplest builders on the list. Still, it provides decent performances and even better results. We liked the fact it is also one of the most affordable page builders with this set of features.
Overall, it is a great, small page builder with all the options you are going to need, but nothing more. And yes, it comes with 30 modules.
Pros:
Affordable
Easy to use
Fast-loading frontend mode
Supports 11 languages
Cons:
Cannot be used for pages with content.
Standard WordPress widgets are supported only.
Summary
These drag-and-drop webpage builders are powerful tools capable of providing extraordinary results. They don't require experience whatsoever, but you will still be able to develop a professional website.