If you love to enjoy movies or music, you perhaps want to download and stream them smoothly from your device. To have to the best entertainment, you can install a user-friendly media player in your Android device. Here are the best media players apps for Android:
Best Video Players Apps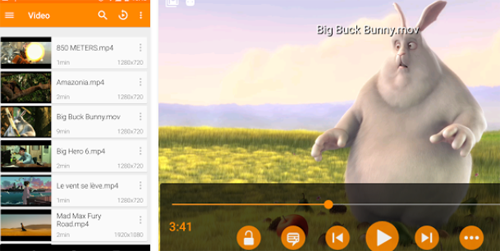 As one of the Android-friendly video playing apps, VLC for Android is distinguished from other music and video player apps. This app is FREE as it has always been on other platforms. It plays most local video and audio files, as well as network streams. All formats are supported, including MKV, MP4, AVI, MOV, Ogg, FLAC, TS, M2TS, Wv and AAC. All codecs are included with no separate downloads. It supports subtitles, Teletext and Closed Captions.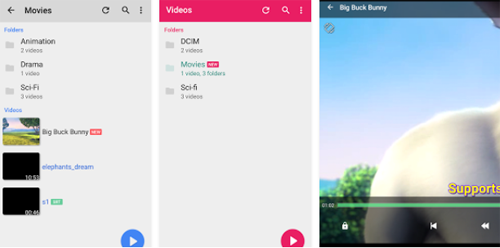 It is a brilliant app, used as a video player on Android. MXPlayer is a free and powerful video player with advanced hardware acceleration. It is the first app that supports multi-core decoding, which makes it faster than most traditional player. It supports subtitle and subtitle control with gesture.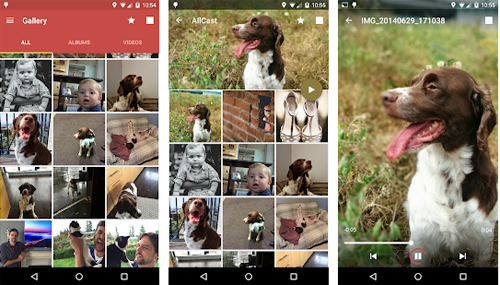 AllCast is an app developed by ClockworkMod, and it allows you to stream all your videos and other media files to your TV. It also supports other platforms such as ChromeCast, Amazon Fire TV, Apple TV, Xbox360, Xbox One, Roku, smart TV, and other DLNA Renderers. Besides videos, it also supports other media files such as images and music files. The free version allows five minutes of viewing limits while the premium version allows unlimited viewing.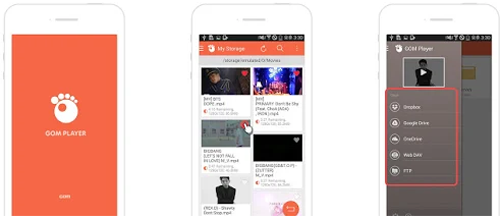 GOM Player is a media player which allows you to play any media files that are stored in your android device. You can also stream media files directly from OneDrive, DropBox, or Google Drive accounts. GOM Player for Android offers lots of gestures and features shortcuts just by sliding the fingers up or down the screen. You can also save subtitles speed configurations for videos you have watched.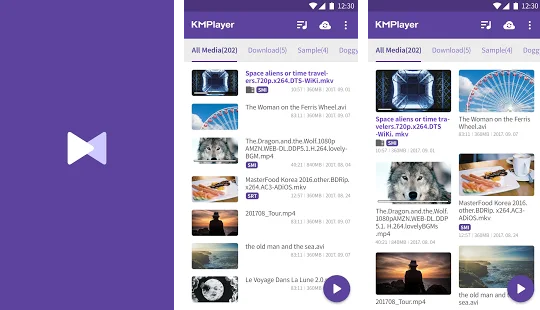 KM Player is a media app that allows you to play all types of media files on your Android devices. It can also play all sorts of media formats such as 3GP, AMV, FLV, MP4, WEBM, etc. to name a few. It conveniently allows you play any media files without the need to convert them into a particular file to play them in your media player.
Best Music Players Apps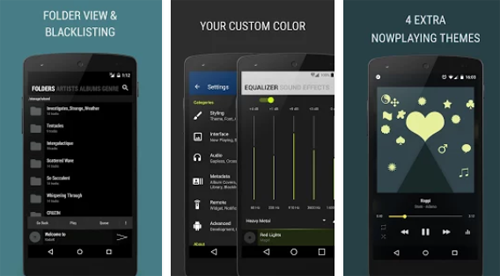 Though it is designed as a music playing app for all Android users, it has something unique. The interface is customizable, and there are lots of options for managing audio files. It offers 6 extra fonts, including option to use System font, 11 color accents, and 8 extra Now Playing themes. BlackPlayer EX's sliders UI help you in personalizing the app easier.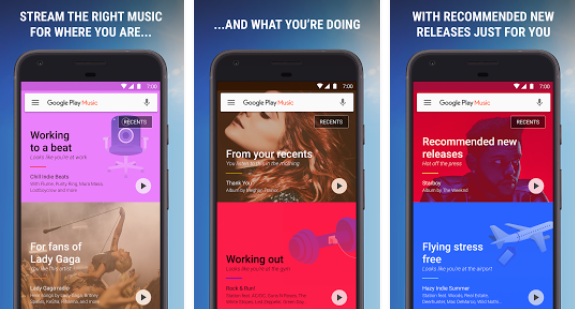 Google Play Music provides both free and ad-supported music for what you're doing, how you're feeling, or what you want to hear. You can download music from other sources and listen to them offline or subscribe to its service to get on-demand access to millions of songs and download anything to listen even when you're not connected.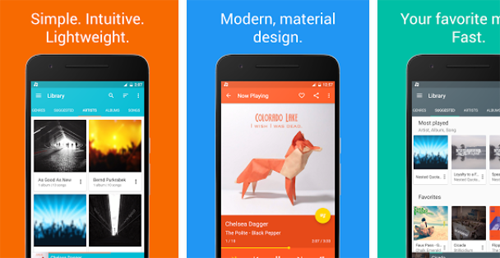 As one of the paid music player apps, it is very powerful and lightweight. Its features include sleep timer, folder browser, lyrics, equalizer and many more. With paid version, you can get several themes and compatibility with Chromecast.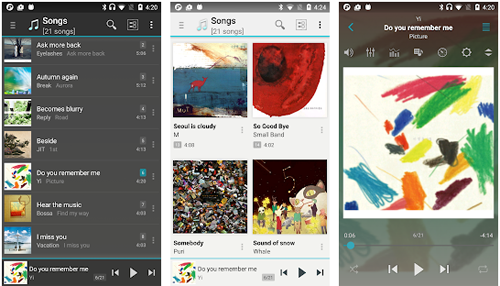 jetAudio HD Music Player Plus is an MP3 music player app. It has all the settings needed in a good music player for Android devices plus also has additional settings such as audio effects, 32 equalizers, and you can also share what you are currently listening on social media. The app has a well-organized interface.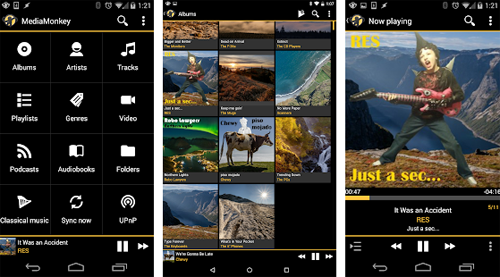 MediaMonkey helps you to manage your music collection with ease. You can easily navigate through the files by Artist, Genre, Composer, etc. you can also wirelessly sync with Media Monkey Window version. You can swipe in between tracks or albums while playing your music. The interface is interesting as well as easy to navigate.
Best Photo Viewers Apps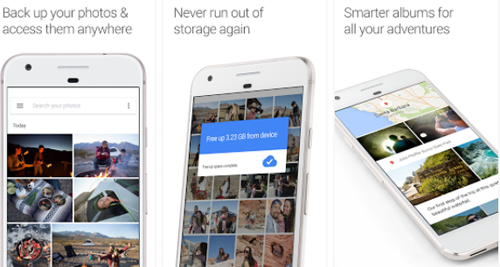 This app works not only for Android phone but also for iOS device. With wonderful design, this app allows you in managing photos and videos. It also helps in automatic backup of the videos. At the same time, you may also share those images and videos very fast.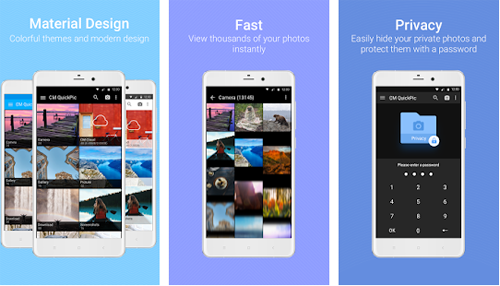 QuickPic is a quick launching photo gallery. The app offers file management features that allow you to manage all your images efficiently. You can sort, rename, create a new folder, move, copy, etc. You can also protect your private photos with a password and can also hide them from all gallery apps on the Android device.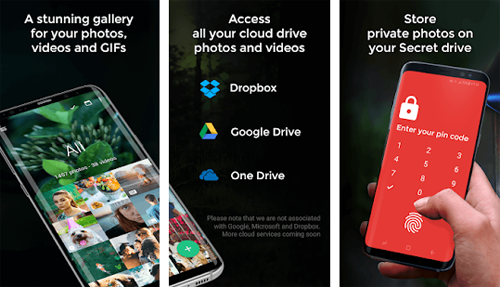 Piktures is one of the simpler photo gallery app available; however it is also packed with many great features. You can easily manage and access your photo files using this app. You can also hide private photos using a secret PIN or your fingerprint. You can also resize the images and hide your location before sharing.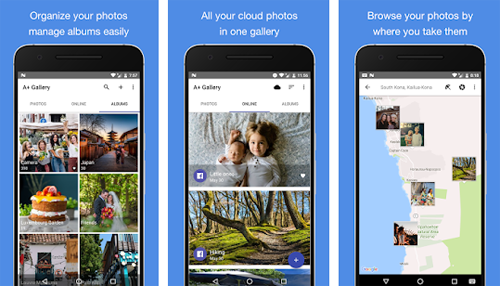 A+ Gallery is the fastest photo gallery app for viewing HD photos. It has an easy to use interface. The app automatically organizes the photos by when and where you took the photo. It also allows you to access all your online photos. It also has many other features that a photo gallery should have.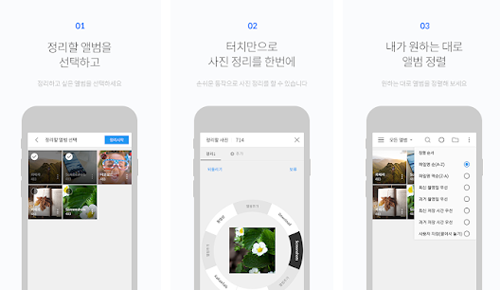 Foto Gallery is a fast loading photo gallery app. It can sort by name, create time, added time or use the custom sorting. It can also play and make GIF files. It can also recover images deleted by accident.
So, get enjoyment from movies, music or photos with the use of these media player apps.