Did you know that these days you can use simple software to tune up your computer hardware? Most of the software will allow you to configure and optimize CPU, GPU and RAM in order to get more speed and better performance. Of course, you will need unity of this kind. Here we have a few of them that are stunning.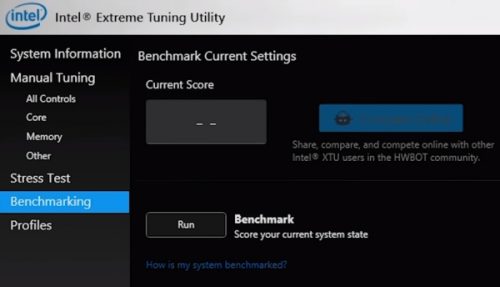 This software works on all Intel processors and Intel components. You can optimize Turbo Boost Technology or you can adjust the speed and performance of the components. The software is also known as Intel XTU.
AMD OverDrive is developed for AMD processors. Here you can adjust the timing, speed, optimize RAM and also control the cooling fan of the processor. An interesting addition is the option to allow you to diagnose a possible issue and correct it.
The software is a part of the NVIDIA GeForce Experience and it comes installed with the latest driver and software we have mentioned. Primarily you will have options to control and configure your GPU, but there are also settings that affect RAM, CPU, motherboard and a lot more.
AMD Catalyst isn't the same as AMD OverDrive. It is developed for controlling the GPU, enabling the graphics acceleration, speed and a lot more. Here you can also configure displays. It works on most AMD graphics cards.
MSI Afterburner may look like a simple tool, but it is a powerful software with many, useful elements. You can use it to monitor the speed, voltage, fan speed, and many other data. Of course, you can use it for NVIDIA and AMD graphics cards as well. The user interface is basic but looks nice and will improve the look of your desktop.
CPUID is a website that offers CPU-Z software. It is used to monitor the data and information of your system and to help you control them at any given moment. The software is limited and there are no as many features as other software here offers, but it is easy to use and can be very helpful.
EVGA Precision X is all about GPU controlling. You can adjust the fan speed, voltage, overall performance and also to create a specific fan operation line. The last but not least, you can use it to create individual profiles that will be activated in a specific scenario, when you play a game for instance. It is similar to the MSI Afterburner but comes with more options and better interface.
The final word
Be free to download and use all of these softwares. Each one has its own list of benefits and advantages your computer can use. They are safe to use and there won't be any issue present. If you changed something you don't like, simply reset the default settings and you are back to the beginning.