Did you know that these days you can use simple software to tune up your computer hardware? Most of the software will allow you to configure and optimize CPU, GPU, and RAM in order to get more speed and better performance.
Tuning these components can significantly improve its performance, especially if you're using your PC for demanding tasks such as gaming or video editing.
There are several software programs available that can help you optimize your system to get the most out of it. Here we have a few of them that are worth trying for your PC.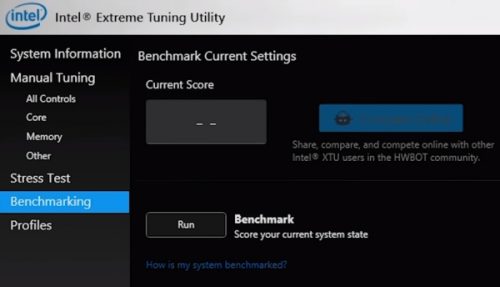 The Intel Extreme Tuning Utility (Intel XTU) is a software program that allows users to optimize Turbo Boost Technology and adjust the speed and performance of Intel processors and components. This powerful utility works on all Intel processors and components, giving users the ability to customize their system to their exact specifications.
With Intel XTU, users can maximize the performance of their system by adjusting the speed and performance of their Intel processor and components.
AMD OverDrive is a software application specifically designed for processors that are manufactured by Advanced Micro Devices (AMD). It allows users to adjust the timing, speed, and optimization of their RAM, as well as to control the cooling fan of their processor.
It also allows you to monitor the temperature, voltage, and fan speed of your processor. You can also overclock your processor to increase its performance. AMD OverDrive is a great tool for those who want to get the most out of their AMD processor.
The software also provides users with the ability to diagnose and fix any potential issues that may arise.
The NVIDIA Control Panel is a software that is part of the NVIDIA GeForce Experience and is included with the newest NVIDIA driver and software package. This program allows the user to configure a variety of settings and options related to their GPU, RAM, CPU, motherboard, and more. Furthermore, the intuitive user interface allows users to access gaming profiles, customize their gaming experience and adjust settings to optimize gaming performance.
It also allows you to configure the color settings, display resolutions, and other advanced settings. This software also provides easy access to the NVIDIA 3D settings, allowing you to adjust the 3D settings for your games and applications. You can also customize the image settings for your monitor, adjust the monitor settings, and adjust the power management settings.
The NVIDIA Control Panel also provides access to the NVIDIA GeForce Experience, which allows you to optimize your games and applications for optimal performance. The NVIDIA Control Panel is a powerful tool that can help you customize your gaming experience and get the most out of your hardware.
AMD Catalyst and AMD OverDrive are two different software applications. AMD Catalyst is designed to control the performance of AMD graphics cards, allowing users to adjust settings such as graphics acceleration, speed, and display configuration.
It is compatible with most AMD graphics cards and is often pre-installed on many of them. On the other hand, AMD OverDrive is a utility that can be used to overclock, monitor, and adjust the performance of AMD processors.
MSI Afterburner may look like a simple tool, but it is a powerful software with many, useful elements. You can use it to monitor the speed, voltage, fan speed, and many other data.
This is a powerful overclocking utility for video cards. It allows you to tweak various settings, including the core clock speed and voltage, to increase performance.
Of course, you can use it for NVIDIA and AMD graphics cards as well. The user interface is basic but looks nice and will improve the look of your desktop.
CPUID is the company responsible for developing the CPU-Z software program. This program gives users the ability to monitor and manage the data and information of their system. It is easy to use and offers a limited number of features compared to other software, but can still be useful.
EVGA Precision X is a powerful program that lets users control their graphics cards. It allows users to customize fan speed, voltage, overall performance, and fan curves. Users can also create individual profiles that are activated automatically when certain programs or games are launched. The program is similar to MSI Afterburner, but it has more features and a more user-friendly interface.
The final word
Feel free to download and use any of these software programs. Each one offers its own unique set of benefits and advantages for your computer. All of them are safe to use, and you can easily reset the default settings if you don't like the changes you've made.