IFTTT is a web-based automation service that enables users to connect different applications, services, and devices. The acronym stands for "If This, Then That", and it describes the process of creating automated responses to events with "Recipes", which are IFTTT's version of applets.
Through IFTTT, users can create shortcuts for their favorite applications, services, and devices, allowing them to automate and control them more easily. For example, a user can set up a Recipe to automatically share any new Instagram photo to their Twitter account. There are also various alternatives to IFTTT, though they may not have the same features.
Here are the best 5 alternatives for IFTTT.

Zapier is one of the most known alternatives to IFTTT. Zapier is a web service that allows users to create more complex constructions than IFTTT.
It is a paid service, however, it offers a free trial for those who are just starting out. It can be used to do things that IFTTT cannot, making it a great alternative. In the end, it may be worth the money invested, as it can provide a lot of value.
Its functionality is mainly focused on web applications, so if you want to be able to automate more complex constructions and go beyond the capabilities of IFTTT, Zapier is the perfect tool.
For me, the money invested in using Zapier was totally worth it. Although it may seem pricey at first, you quickly realize that it takes your automation game to the next level.
I love the simple user interface and how easy it is to find whatever I'm looking for. I've been able to achieve so much with Zapier, and I'm sure that it can provide a lot of value to anyone looking to take their automation needs to the next level.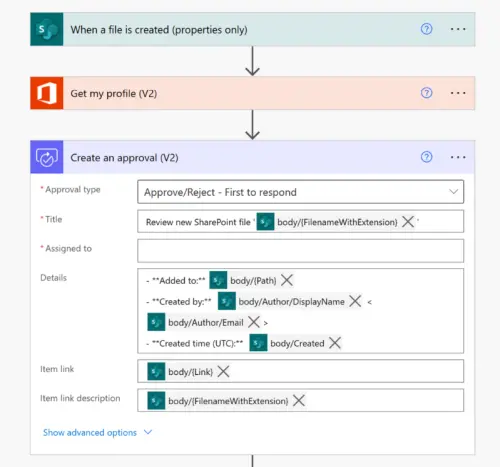 Since its launch in mid-2016, Power Automate ( was initial called Microsoft Flow) has become an invaluable tool for users of Microsoft's suite of productivity tools. With unparalleled levels of integration, Flow enables users to easily automate tedious tasks, saving time and effort.
For example, users can set up Flow to automatically save Office 365 email attachments to OneDrive, or send an approval email when something is added to SharePoint. This allows users to stay organized and work more efficiently, allowing them to focus on more important tasks.
Power Automate also provides users with the ability to access data from hundreds of other sources, such as Salesforce, Dropbox, and Twitter.
Its low-code, drag-and-drop tools make it easy to build automated processes with hundreds of pre-built connectors, thousands of templates, and AI assistance. Plus, the software process and task mining with process advisor help you record and visualize end-to-end processes.
To make your automations even smarter, you can use AI Builder to quickly process forms, approve documents, detect images and text, and more.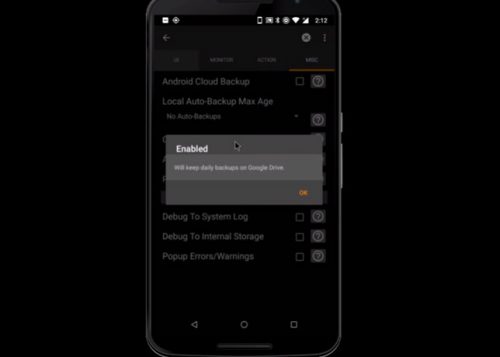 Tasker is the ultimate Android automation tool, made as an alternative to IFTTT for your smartphone. It's a one-time fee of just 2.99$, so you can use the service for a lifetime – a great bargain for the productivity gains it provides. However, there are a few disadvantages.
Tasker only works on Android devices, and won't work with web-based services. The experience is said to be even better if you have a rooted device, which is a process that some users may be uncomfortable with.
Still, Tasker is a great tool for those looking to make their device more efficient and automate mundane tasks. You can use it to do things like turn on your Wi-Fi when you reach a certain location, automatically reply to texts, and even control your home automation devices. With a few simple steps, you can make your device more efficient and save yourself lots of time.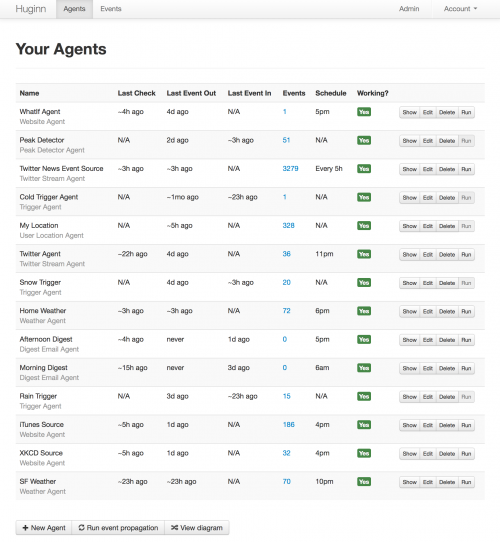 If you're looking for a powerful, flexible, and secure way to manage your data and automate tasks, Huginn is an open source control automation tool that could be an ideal solution. It can take care of the most mundane processes, freeing up your valuable time. You'll gain greater control over almost any task, right down to the finest details.
The codebase used in Huginn is highly secure, and the automation process is entirely set up by you – meaning you maintain control of your data. Even if you don't have a lot of technical knowledge, once it's set up, Huginn can handle the privacy concerns associated with automation.
With Huginn you can track the weather, monitor air travel and shopping deals, scrape websites, follow your project on Twitter, or even track your location over time, and many more.
Huginn is a great option for those who want more control over their digital processes without sacrificing security. Create automation rules that fit your needs, maintain control of your data, and stay on top of tasks without breaking a sweat. Plus, the more you know about Huginn, the more you can customize it to best suit your needs!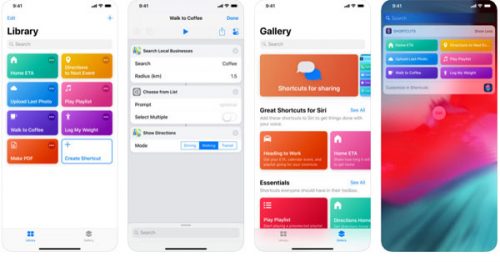 The revolutionary Shortcuts app is the perfect counterpart to Tasker for Apple devices. With support for iOS version 12, it offers users the power to take control of multiple tasks quickly and easily. Additionally, you can benefit from specific shortcuts tailored to your needs.
The possibilities are endless with Siri Shortcuts. With just a tap or by asking Siri, you can quickly and easily get things done with your apps in a smarter and more efficient way. With the Shortcuts app, you can access hundreds of pre-made shortcuts from the Gallery or create your own custom shortcuts with multiple steps from your favorite apps. Unlock the power of your apps and get more done with the Shortcuts app.