If you are an IT person, you know about releasing and renewing your IP address. This skill is important for you to easily connect your computer on the local LAN network or internet. If you renew your IP address, you can fix the IP address conflict.
Renewing IP Address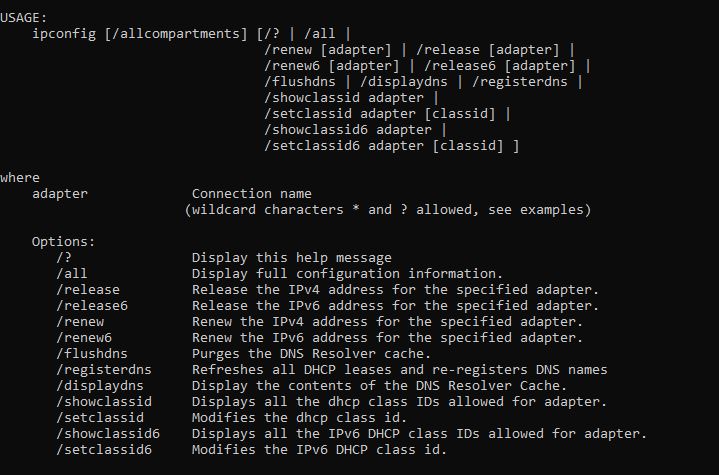 If you want to renew your IP Address, you can go to the Start, then Run, and type in CMD for opening a new command prompt window. In the new Windows versions, you can simply select Start and then type in CMD.
The network adapters can connect to the computer and renew their addresses with the use of a DHCP server.
Releasing IP Address
A command will release your IP address to the connected adapters. If you need to renew and release an IP address more often, it can be easy for you to make a batch file and add the commands there. You can copy paste in your file the following:
ipconfig /release
ipconfig /renew
pause
You can now save the file to any location rather than the desktop. Then, you can right-click and select Send To – Desktop (Create Shortcut). You can double click the shortcut for running the script that allows you to view the command window.
DNS Resolver Commands
With the use of registerdns parameter, you can refresh the DHCP leases and re-registers DNS names.
ipconfig /registerdns
The flushdns parameter can help you to clear your DNS resolver cache on your computer.
ipconfig /flushdns
You can select the displaydns parameter to view the DNS resolver cache contents.
ipconfig /displaydns
You can change your IP address with the command prompt.
If you want to improve the performance of your local computer, you can learn how to release and renew your IP address. It can help you to easily and quickly connect to the internet and other networks.
If you are not an IT person, you can simply follow the steps mentioned above. However, if you are not sure of doing the process, you can seek the advice of a professional IT person that you can trust on how to release and renew your IP address. As you learn the techniques in the process, you can do it on your own the next time.
With the modern digital generation, you must be familiar with the process that can help to improve the performance of your computer.