The amount of data generated by the world is increasing exponentially. This has led to a rise in demand for solutions that can help manage, store, share and protect this information. Data storage trends are constantly evolving with the needs of businesses and individuals alike. One such trend is storing data offsite or on an external hard drive for added protection against natural disasters, cybercrime attacks and other threats to digital assets.
This article will provide you with insight into how to transfer your files from your computer onto an external hard drive so they are better protected against these dangers.
What is an External Hard Drive?
An external hard drive is a data storage unit that houses information, much like your computer's internal hard drive does. However, unlike the internal hard drive in your computer, an external hard drive does not have to be within the physical confines of the machine it is working with.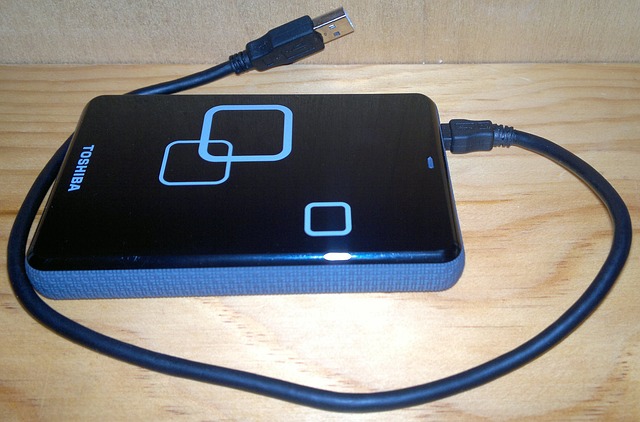 Hard Drive vs External Hard Drive
The main difference between an internal hard drive and an external hard drive is that the internal one is removed from the outside environment, while the external one houses it on its own.
There are two types of external drives:
Portable
Desktop/Internal Ports
The main difference between these two types is in terms of their portability. The portable type can be carried around, depending on its size. On the other hand, desktop hard drives are large and can only be detached with effort. Most of these types come with their own casing, which makes them rather heavy.
External hard drive capacity is another important factor to look at when buying one. You need to decide how much data you will need to store and choose a drive that suits your needs.
Advantages of an External Drive over Internal Storage
There are many advantages to using an external hard drive for data storage instead of the internal type. These include:
Convenience: The removable nature of such drives makes it easy to transfer information from one device to another, without having to go through a complicated process.
Simplicity: External drives require less power and fewer resources. This lowers the cost of running them as well as reduces environmental damage due to production and disposal.
Encryption: With websites operating on a 24/7 basis, it is easy for hackers to target them for theft or damage. However, with an external drive all data remains securely encrypted even when not in use, making it difficult for thieves to access that information by any means other than physical means.
Reliability: In case of system malfunctions or complete failure, your data remains available since the device housing it has its own power supply and ensures protection against hardware failures such as electrical surges and short circuits.
Safety: Most external drives are designed with shock resistance. This means that the chances of them breaking down due to mishandling by users is very low.
How do I Transfer Data from a Computer to an External Hard Drive?
While there are several ways in which you can transfer data from your computer onto an external hard drive, some are more convenient than others. However, if you are looking to transfer data from one computer to another, it is best to use the simplest method available for this process.
To transfer data from the computer to the external drive, simply attach it using a USB cable. For most models, simply plugging in an external drive will automatically launch available automatic application capable of transferring data to the unit so there is no need for any additional installation process.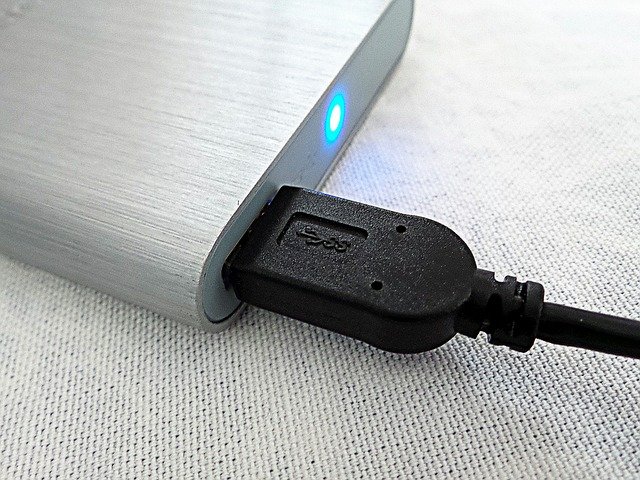 The other option would be using an external hard drive that comes with its own wireless receiver. This will allow you to connect the two devices and copy or cut-and-paste your data onto the new unit.
One of the most convenient ways of doing so is by using Internet File Transfer software such as Transmit or Cyberduck (for Windows users). This is a secure way of transferring your data.
What to Look For Before Transferring Data
External hard drives can be used on a number of devices including PC, laptops and Macintosh computers. However, be sure to check the device specifications before buying an external hard drive as some may not work with certain systems.
Remember that all external drives require external power from either batteries or power cords. Thus it is not advisable to buy those models known as "bus-powered". You need to make sure you have access to electricity using the one provided by the manufacturer of your machine.
In addition, ensure that you back up all important files as you will lose them if anything goes wrong with your unit or if it gets stolen or misplaced. While these units are generally reliable, they might still fail.
Additionally, external drives can be used to transport files between restricted areas since they are not easy to access by prying eyes. This is especially important if you are using the hard drive on a secure computer network.
For increased speed and convenience, consider buying an external hard drive with password protection features. This will allow you to restrict the specific files that your employees or family members have access to, protecting them from prying eyes as well as safeguarding sensitive information.
It is also advisable to encrypt all data stored on your drive since it might get lost or stolen otherwise. Encryption can also be carried out under the Disk Utility or similar software available under your Windows machine.
External hard drives can be bought in a number of online stores or at your local electronics store. However, it is best to compare prices before making any purchase since prices can vary widely from one vendor to another depending on their respective costs and discounts offered for each unit.
It is important to consider all factors when buying an external drive including storage space, speed, brand name, warranty period and price before making your final purchase so as to ensure that you are getting the best deal possible.
When buying an external hard drive, make sure you have access to additional power supply if necessary particularly when using USB external hard drives. This is because the computer does not provide enough power for this unit to work properly and it may result in data corruption or failure of your external drive if you do not use the correct type of electricity.
It is also advisable to look at all available options and choose the one which offers the best price, brand name and warranty period. You can also check consumer ratings and feedbacks from previous customers before making a purchase.
To save time when looking for deals on various external hard drives available, make sure you utilize online tools such as PriceZombie are very useful in comparing prices between vendors. These programs are easy to use with just a few clicks being able to generate helpful results within seconds.