Many people like to collect the toys that are characters of video games, online shows, movies, TV series etc. They have different purposes for collecting such items. Some are interested in playing with those, some use those as show pieces, some keep those for their fantasies etc. Such toys are actually known as anime action figures or toys and several people have developed a niche market for those. Several manufacturers produce such figurines and toys but a wise buyer always wants to know about the most reliable and suitable sellers. A few manufacturers have earned a great name and mostly people prefer to get the toys from such reputed sellers.
This trend started in Japan and therefore the majority of manufacturers are from Japan, however, many others are located in Europe, North America, India and other parts of the world. All such sellers have their websites through which necessary information or buying process could be understood.
15 Manufacturers to Choose Anime Action Figures
Anime action figures are loved by a major population of the world today. These toys are available online and people like to buy those for their own needs. Japan is the top manufacturer country of such products and even it is the one that started the trend of such products. A few best manufacturers and figures made by them are explained here:
Good Smile Company
Located in Tokyo, Japan; Good Smile Company has earned a great reputation in manufacturing anime action dolls and has been active since sixteen years. PVC Statues, figma and Nendoroid action figures are the speciality products of this company. Its impact on social media is up to the extent that it has got around 148,000 likes on its Facebook page. A good hold on social media clearly indicates that the manufacturer has a lot of potential buyers and also a loyal customer base.
Megahouse
Bandai is the company that operates Megahouse and sells fantastic products. They also work along with Good Smile Company. High quality products are the speciality of this brand and it has never disappointed its customers. If one does a deal with this manufacturer, then it is assured that he/she would never be upset with the product.
Kotobukiya
Kotobukiya is one of the most famous manufacturers of Japan that sells outstanding figures and toys. On its Facebook page, it has got even more than 150,000 likes, which indicates its impact and demand on social media. People like to connect with the seller and get the appropriate items for their use. This company was started for the first time in the year 1947 and in its early days, Jusaburo Shimizu had laid its foundation. It creates characters of Marvel and DC, and Anime community figures.
Max Factory
Max Factory manufactures figma's, statues and figures; and it was founded on April 24, 1987. It has business partnerships with Hobby Japan, Good Smile Company and other companies. Base of this manufacturer is in Tokyo, Japan just like many other manufacturers. Products created by Max Factory are of superior quality and in its history till date, it has never disappointed its customers. The items are manufactured after a great research and detailed work.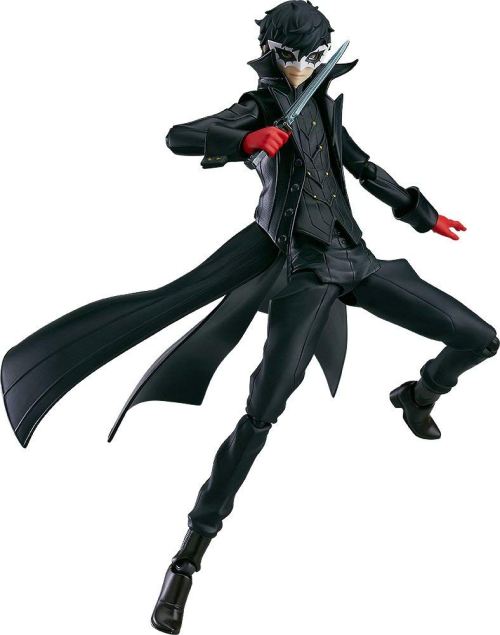 Alter
Active in this business since 1st March, 2005; Alter manufactures toys and anime figures. Love Live, Idolmaster, Hyperdimension Neptunia and many others are the inspiration of Alter's toys and figures. While buying the anime figures that are officially licensed, people prefer Alter as the first choice. This manufacturer has a significant number of regular and loyal customers since it has always been doing credible work.
Banpresto
Banpreso is a specialist in video games and creates toys and figurines. It was founded in 1977 and has earned a good recognition since then. Anime figures from Dragon Ball Z and other shows are also sold by this manufacturer. However, interestingly, in 2011, this business got merged with Bandai and runs under the latter's name. Overall, even after merging with another brand, Banpresto has not completely lost its significance.
Phat
Located in Tokyo, Japan, Phat was founded in 2007 and since then it manufactures anime figures. High quality PVC statues and figurines are produced by this brand. Mostly female characters from different shows are manufactured by Phat. So, those looking particularly for female action figurines can blindly choose this brand for its qualitative and specialized production.
Bioworld
This manufacturer is different from other anime manufacturers as it manufactures only goods. Hats, baseball caps, Pokemon jumpers, scarfs and other clothes are manufactured and sold by this brand. Bioworld was founded in 1999 and it is active in UK, India, US and other countries. This manufacturer has found its base in other parts of the world unlike its other competitors who are mostly based in Japan.
FREEing
FREEing is not that big a name like other mentioned brands but for sure it sells quality products. Miho Nishizumi, Ryuko Matoi and other male and female anime characters are manufactured by FREEing. Since its foundation in 2006, this brand has been selling praiseworthy cool anime figures and people are readily buying those.
Orange Rouge
This brand was carved together by Max Factory and Good Smile Company and it has dedicatedly been selling male anime characters. It is the go-to brand for choosing male characters to buy. Quality of the products has never disappointed its customers and is expected to deliver the best always.
Ques Q
Ques Q manufactures statues of good quality. Inspirations of such statues are God Hand Aogiri, Darjeeling, Alice Cartelet and other top products. The figurines manufactured by this brand are unique and it is not able to find such items at any other brand.
Stronger
The statues and figures manufactured by Stronger are mostly inspired from the characters of Tsumugi Kotobuki, Homura Akemi, Mami Tomoe and others. This manufacturer was founded in February 2014 in Tokyo, Japan; and since then it has gained recognition in the world of anime manufacturing. One who likes PVC Statues can readily choose this brand for their desirable products.
Aniplex
Aniplex creates figurines and most interestingly, this brand is popularly known for being the brand behind shows as God Eater, Asterisk War and Full Metal Alchemist. One can be assured while shopping for such stylish figurine.
Nekowear
Fairy Tail, Dragon Ball Z and Attack on Titan are some of the well-known shows whose anime merchandise and clothing creation are done by Nekowear. This manufacturer is located in France unlike many competitors who are based in Japan.
Pulchra
Super Sonico, Cocoa, Darjeeling, Kurumi Tokisaki and other figures are manufactured by Pulchra. This manufacturer is located in Japan and its main focus is the manufacture of figurines.
7 Websites for Anime Action Figures and Merchandise
No doubt, there are plenty of manufacturers that sell a lot of great items for their customers. But one needs to get access to the perfect seller of any product for getting great deals. While buying anime action figures, one wants to get the needs covered perfectly and not to regret on the deal made. Therefore, it is necessary to know about the best sellers of such products. There are many e-retailers that sell such items, also traditional stores do sell such items. However, in the digital age, people prefer online shopping over traditional shopping. This is the reason why the search for websites that sell anime figures is made by people.
Though there are several websites, it is necessary to trust a retailer that has customer-friendly policies and best delivery and product quality. List of a few well-rated and trustworthy websites to get a deal for the best anime action figures is given as follows; one can go through the links and descriptions and choose any of those as per the individual requirements:
Play-Asia – This is an Asian company which sells video games and toys. Action figures is a big part of the company. You can find action figures about any anime series.
Amazon – Anyone who shop online often will know this huge brand. It has almost anything for any needs. You can find lots of imported figures as well.
Entertainment Earth – Casual fans can collect action figures based on famous themes like Batman, Star Wars, Avengers, DC Comics, Marvel and others from Entertainment Earth. It is a website for online shopping and it has good rapport among audience.
ToyWiz – This online shopping website sells toy action figures. Call of Duty, Anime, DC Comics, Dragon Ball Z, Disney, Funko, Marvel, Jurassic World, Pokemon, Power Rangers and many others are featured on this website.
BigBadToyStore – One can buy action figures, accessories, collectibles, statues and many different products on this shopping website. BigBadToyStore has a pre-ordering feature that helps one to create a wish-list and reserve it for the future.
Hasbro Pulse – This shopping website mostly sells action figures and toys that are based on Transformers, Star Wars, Marvel etc. It is an online store related to American board and toy company named Hasbro. Inc.
Etsy– This online store sells vintage or handmade and factory-manufactured products both. Local sellers can get in touch with this E-Commerce venture and then connect to a lot of buyers for getting their products sold. When it comes to the quality of action figure toys or anime, then it is a go-to destination for a shopper.
Popular Anime Action Figures
Final Fantasy VII Remake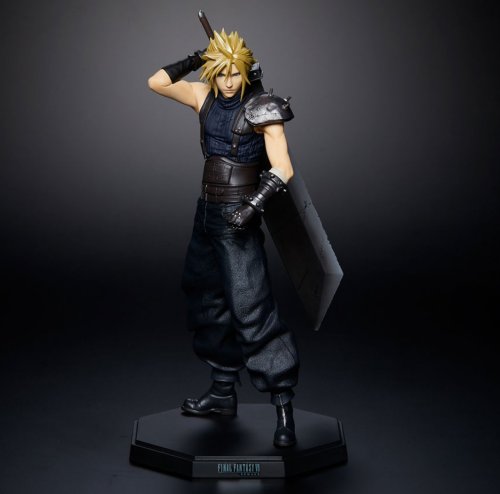 Naruto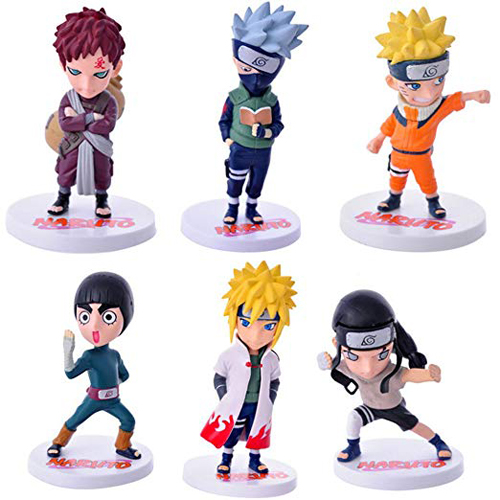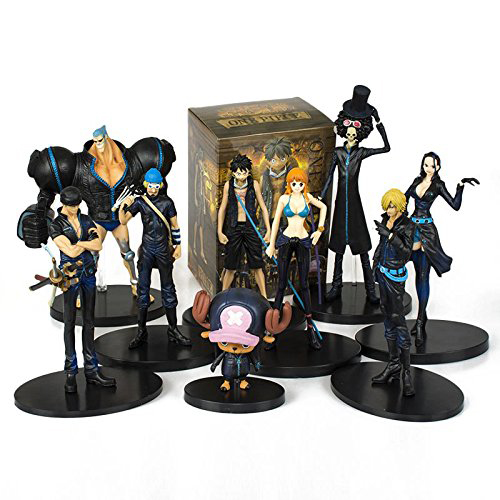 League of Legends
Persona 5
Rurouni Kenshin
Pokemon
Sword Art Online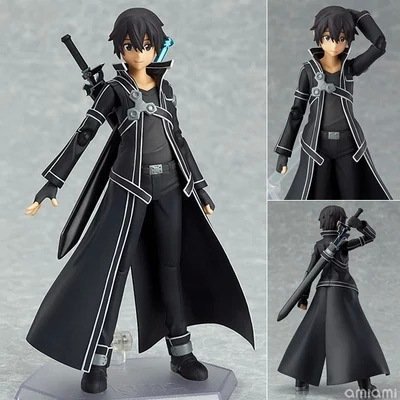 Soul Eater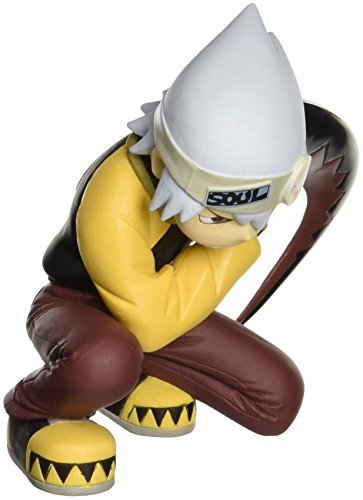 Attack on Titan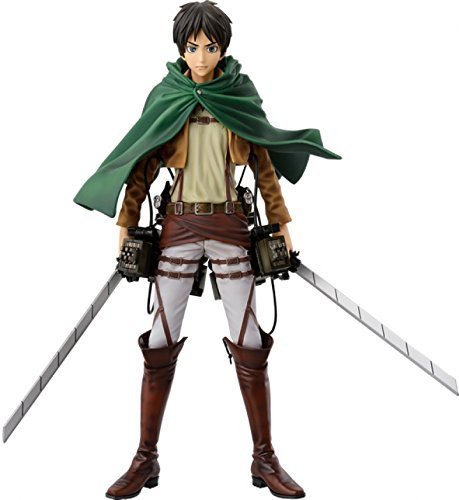 Dragon Ball
Dark Souls
The Legend of Zelda
Metal Gear Solid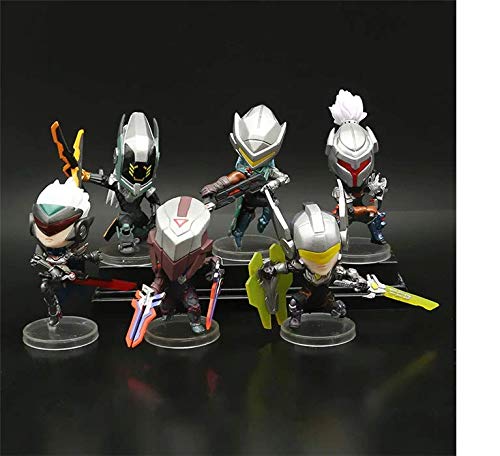 Dragon's Crown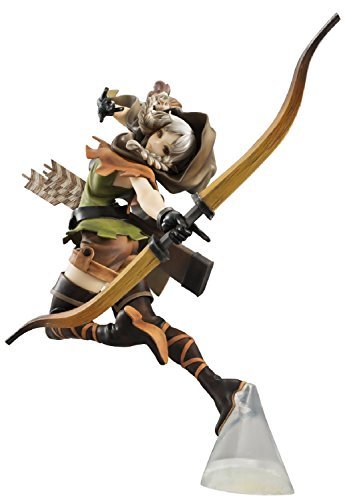 NieR Automata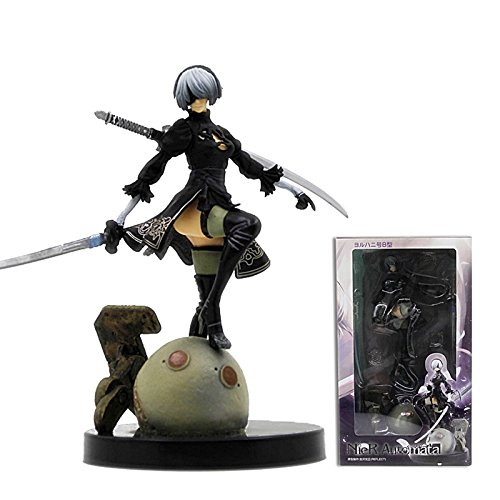 Halo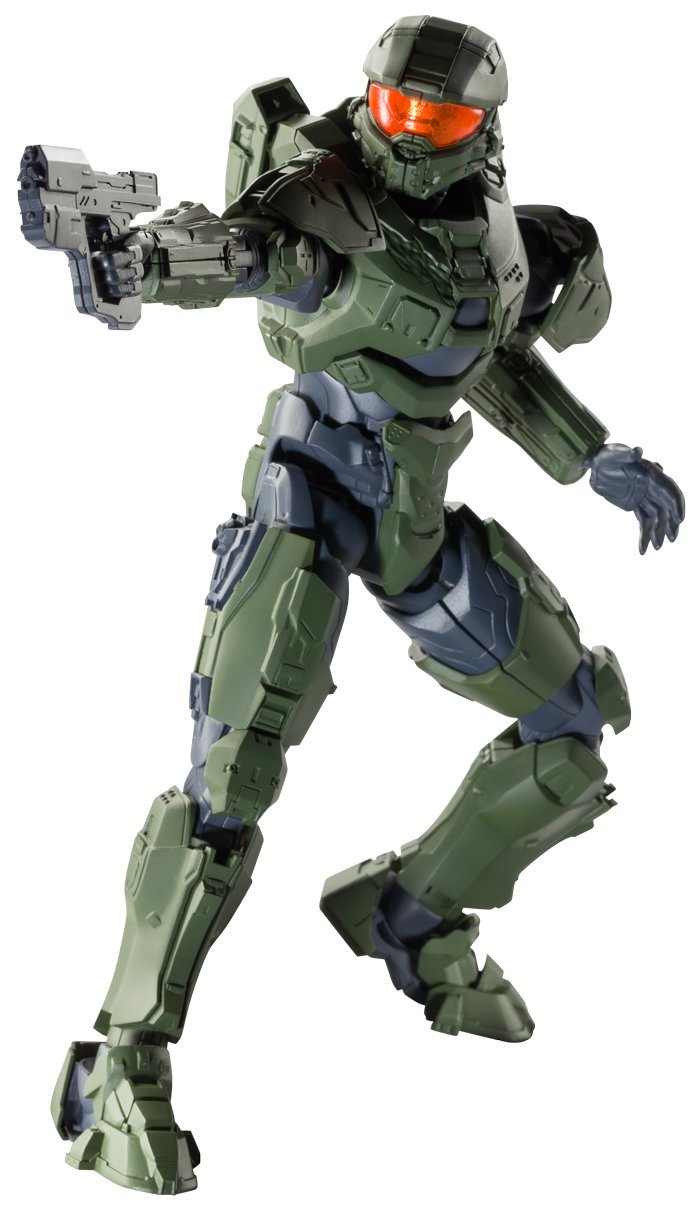 Mobile Suit Gundam 00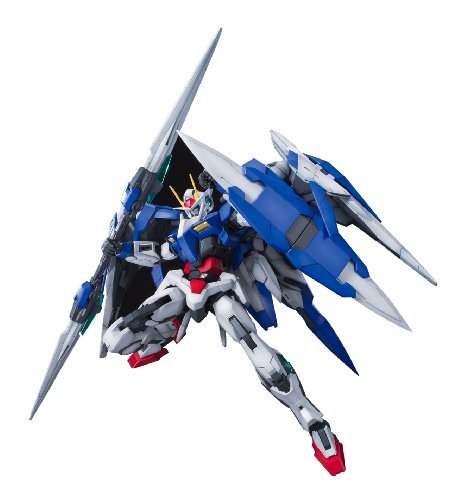 Fairy Tail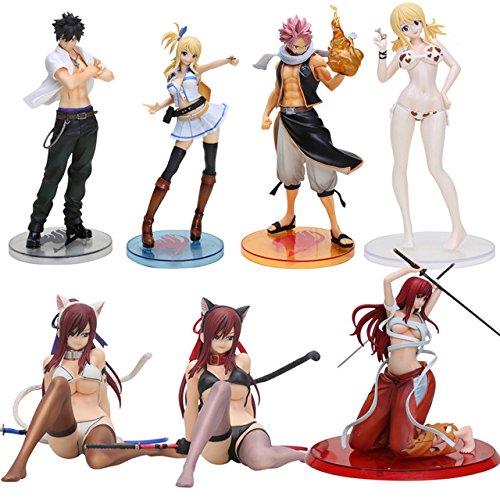 Bleach