It's tough to impose a schedule to the young ones. They tend to oversleep and enjoy the comfort of their bed. If you are encountering this difficulty as a parent, you should be interested about getting a high-quality alarm clock that can help you ensure that your kid is following his or her proper schedule at school or events.
Here are some cute alarm clocks that you can get for your child:
Japanese Anime FAIRY TAIL Natsu Seven Color Change Glowing Digital Alarm Clock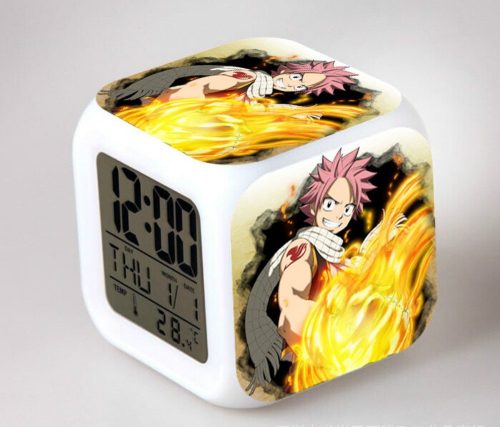 If your kid is hooked about Japanese anime, this is perfect for getting. This alarm clock is well-designed and could emit 7 different colors that can put your child into amazement.
Kawaii Cute Cartoon Design Multifunctional Alarm Clock Wake Up Night Light Remote Control Desktop Recording Light Lamp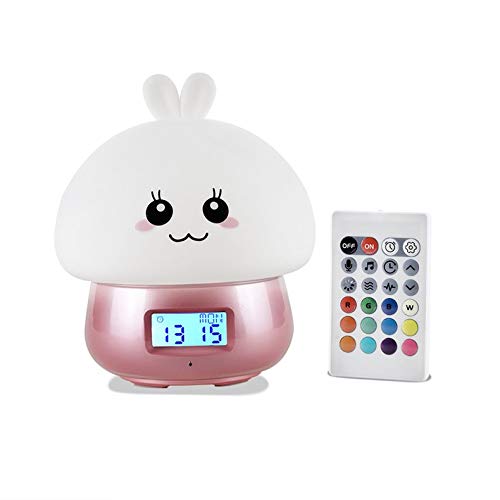 This Kawaii cute alarm clock is nice because of its remote and recording feature. This makes use of modern technology to function well for your child's wake-up alarm and convenience.
Enjoy Life: Cute Digital Multifunctional Alarm Clock Glowing Led Lights Undertale Sticker, Good Gift Your Kids, Comes Bonuses Part 2 (12)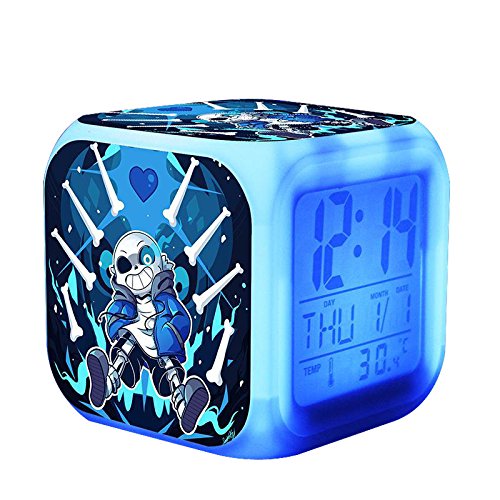 The alarm clock is nice to have because of its digital feature. Your kid will be able to check the time immediately without calculating the hours. The particular time will be displayed on the screen. This also makes use of led lights to make it fancier.
Deco Space Japan Anime One Piece Digital Multifunctional Alarm Clock with Glowing 7 Led Color Changing Lights PVC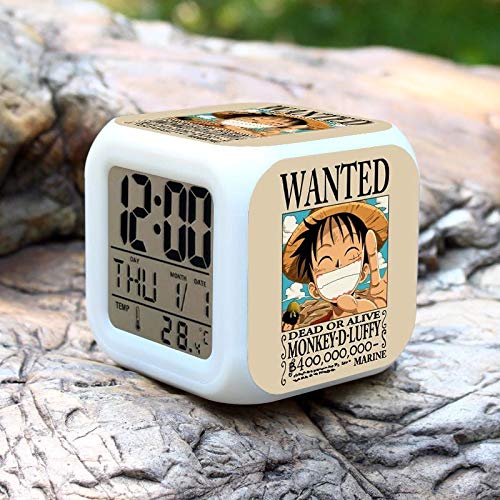 This quality Deco Space designed alarm clock also has 7 glowing led lights that could change following a pattern. This makes use of a durable PVC material to ensure the longevity of use. This clock is a must-have for One Piece Luffy fans.
Enjoy Life: Cute Digital Multifunctional Alarm Clock with Glowing Led Lights and Super Mario Sticker, Good Gift for Your Kids, Comes with Bonuses Part 3 (0020)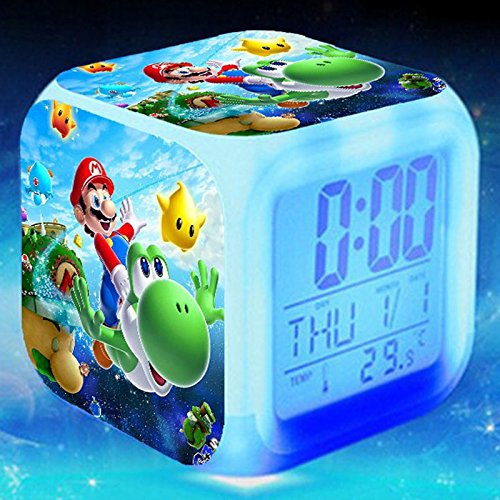 If you are a fan of Super Mario, your kid might do the same. Get him this cute alarm clock with Super Mario Sticker. This will entice your kid to use the clock and wake up on time every day.
Cute Facial Expression Alarm Clock Quartz Movement Bedside Desk Alarm Clock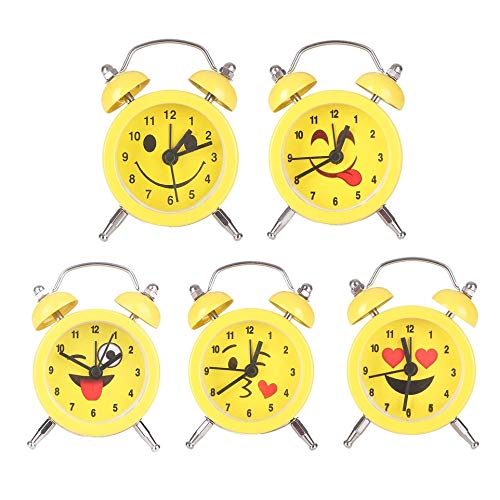 This alarm clock is good to give your kid a good vibe every time she wakes up. The cute design that reflects a facial expression of this clock will surely set her mood every morning.
URbeauty 1Pcs Fashion Silent Night Light Cartoon Chicken Desktop Clock Alarm Clock Children Bedroom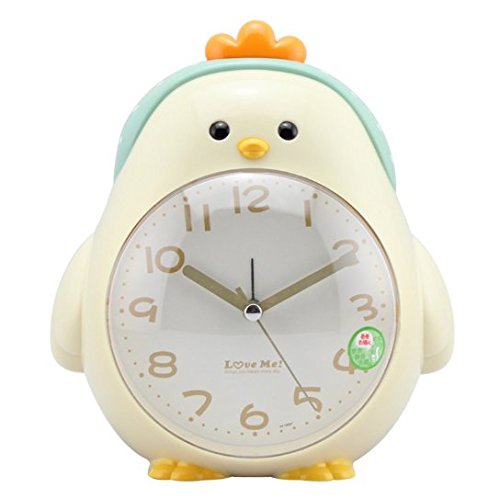 This UR Beauty clock is another option for your little girl. This looks nice and can be easily placed on your desktop. This is made of high quality plastic material that can stand the test of time.
Kanical Wake Up Light Alarm Clock, Digital Desk Bedside Clock with Nature Sounds, Snooze Function, Temperature Display with 7 Color Night Light for Kids, Teens, Adults (White)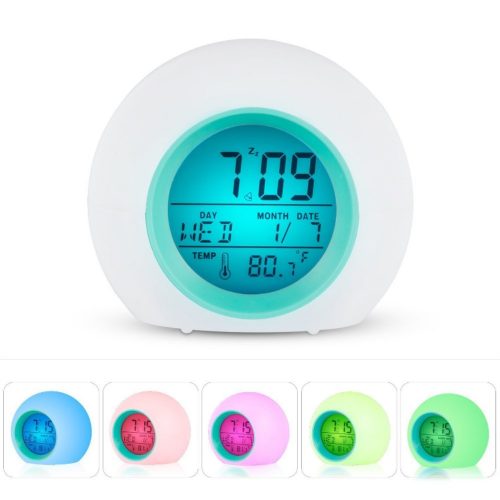 This Kanical Wake Up alarm is perfect if your kid is getting older or getting into the teenage stage. This alarm clock has a lot of features that he or she can enjoy like the snooze function, lights, and temperature display.