It is a fact that email addresses are commonly used in work and other activities on the web. Well, you can be so sure if you have the best security with your email address. You can find out whether your email address has been compromised in a data breach.
If the website that you have registered is hacked, your information can be possibly leaked, stored or sold. Hackers can get access to your information if they use the same email password and address on that website. With this, you must practice creating a different password on the websites that you join.
You must be aware of your protection. These steps can help you to safeguard your accounts.
Use the benefits of HaveIBeenPwned.com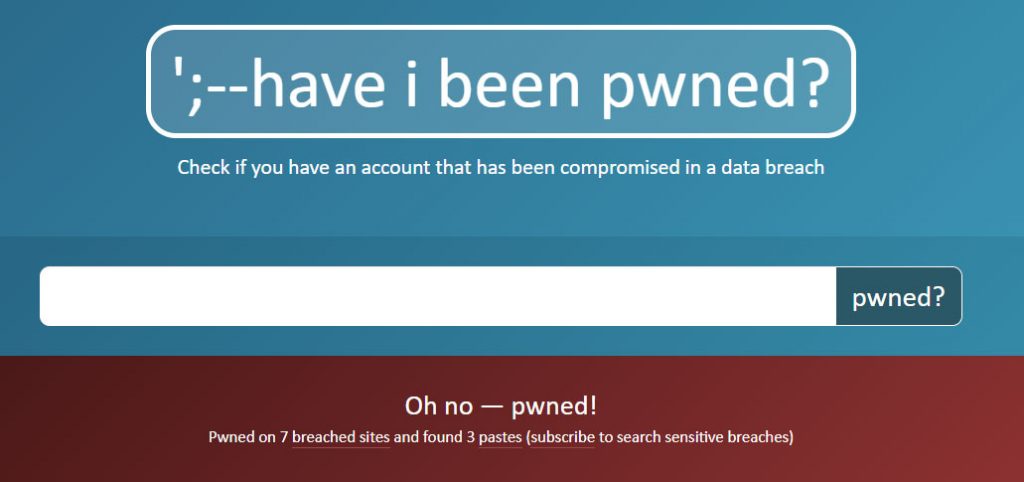 With this website, you can check email addresses against the database of breaches. It can tell you if your email address has been shared in one of the various breaches. It also provides you with the list of the recent breaches and biggest breaches.
In using the HaveIBeenPwned.com, you can enter in the search box and press the 'pwned?' Button. If you can observe, it is the wrong spelling of owned. If your email address has been compromised due to different breaches, you can view the most dangerous ones. If you have a similar email address on different websites, it is a good idea to have various passwords on each.
The notification will provide you on where and when the account has been compromised. It also helps you to improve the security of your account. It will tell you if the breach includes names, passwords, emails, locations and more.
Monitor Addresses and Domains
If you have a personal web domain, you can make automatic alerts if the account has been compromised. The HaveIBeenPwned.com needs verification from the owner and other security layers before you can receive the notifications. It will help you to reduce the risk of allowing someone to gather information about you.
Create a tough password
Sometimes, it is a hassle to create various passwords for a different website. However, it is also crucial to secure your protection. It can prevent stealing and leaking important information from you. If you want to have a powerful password, you can follow these tips:
The password must be at least twelve characters. It must also be a combination of lower and upper case letters, symbols and numbers. The password must not have a resemblance to your email address.