It is a fact that email addresses are commonly used in work and other activities on the web. Well, you can be so sure if you have the best security with your email address. You can find out whether your email address has been compromised in a data breach.
If your personal information is exposed to hackers, it can be easily leaked, stored, or sold. This is a serious risk as hackers can obtain access to your information, like your email password and address, if you use the same one on multiple websites.
If you're worried that your email has been hacked, there is a website available that can help you check. This website will scan a variety of databases to determine if your email address has been compromised.
Use HaveIBeenPwned to Check If Your Email is Compromised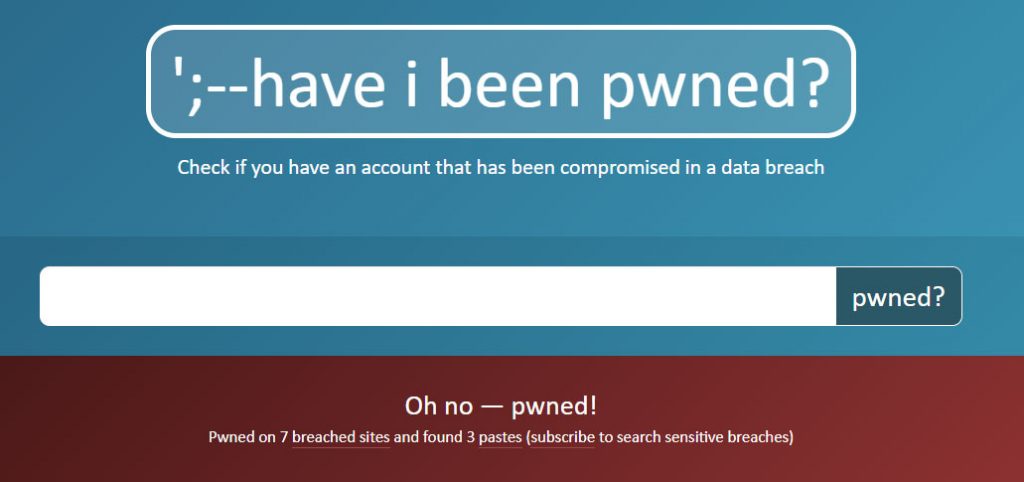 HaveIBeenPwned.com is a free resource that allows you to search for your email address to see if it has been included in any known data breaches. Simply enter your email address into the search bar and hit enter. HIBP will tell you if your email address has been found in any data breaches and what information may have been compromised.
With this website, you can check email addresses against the database of breaches. It can tell you if your email address has been shared in one of the various breaches. It also provides you with a list of the recent breaches and biggest breaches.
To use the site, simply type in your email address in the search box and press the 'Pwned?' button. The misspelling of "owned" is intentional and deliberate – it's a reminder to be aware of the dangers of online breaches.
If the site finds that your email address has been compromised, it will show you the most serious breaches associated with it.
Best Practices to Prevent Email Account Hack
Change passwords regularly
If your email address has been compromised in a data breach, it is essential that you modify your passwords immediately. Doing so will shield you from potential harm if the perpetrators of the breach have obtained your password.
It is important to create strong, individual passwords for each of your accounts and think about utilizing a password manager to keep track of them.
Enable two-factor authentication
Two-factor authentication (2FA) is a security feature that requires a second form of verification, in addition to your password, before allowing access to your accounts. This can include a code sent to your phone or a fingerprint scan.
Enabling 2FA on your accounts can provide an extra layer of security, even if your password has been compromised.
Be cautious of phishing scams
If your email address has been compromised, you may receive phishing scams. These scams can appear to be from a legitimate source and may ask you to provide personal information or click on a link to a malicious website.
Be cautious of any emails that ask for sensitive information or that look suspicious. It is best to check the sender's email address and hover over any links before clicking on them.
Create a tough password
Creating multiple passwords for various websites can be a hassle, but it is essential to ensure that your data and information remain secure. Having a strong password can help protect you from having your information stolen or leaked. To make sure your passwords are powerful, here are some tips you can follow:
The password must be at least twelve characters.
It must also be a combination of lower and upper case letters, symbols, and numbers.
The password must not resemble your email address.
it is also recommended to use a password manager. This will help you store and manage your passwords securely. It will also help you generate strong passwords and keep track of all your passwords.