When you are trying to have an online home-based business, you will undoubtedly receive many emails from those who are trying to promote various products. Among these will perhaps be scam offers from unscrupulous individuals trying to earn money. Email providers often filter those out. There are many email providers available that it can be hard to know which one will best suit your needs. Below are some of the most secure email providers today.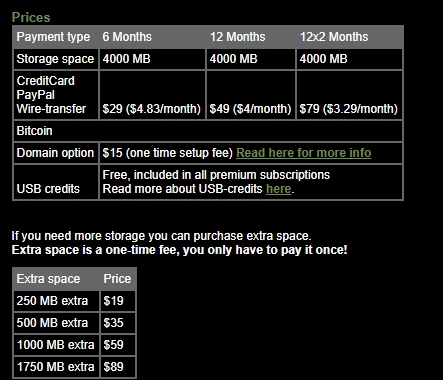 This email provider is all about the safety of the user. Even if the interface seems old, the system is updated on a regular basis while the email security stands out from the rest. This email provider provides end to end encryption between the receiver and the sender and makes use of OpenPGP, thus email messages are safe. It also utilized diskless data servers so that no one can write or read anything send in the servers. This email provider is honest and open about how the system functions and always available to show everyone how to secure the system is. The subscription fee is $29 for six months, while a one-year subscription is $49. 
Notable Features
Lets for the alteration of diverse settings 
Support IMAP
Integrated with password manager for extra safety 
It doesn't keep IP address logs 
Available for iOS and Desktop 
It also supports email filters 
This is considered the securest email providers today. It does not just offer secure email messaging but also provides users the capability to fast setup. This app also assures that you are safe from scammers. Signing up is easy and fast, and it offers built-in security for the protection of the user against snooping eyes and scammers as well. 
Notable Features
You are able to send encrypted messages that do not utilize ProtonMail
Messages are encrypted end to end 
Self-destruct features 
A better and improved web interface 
Dedicated mobile apps for Android and iOS
Open source email service 
Another popular, secure email service provider that concentrates on offering clients the safest and the best experience is Tutanota. It has an array of features. Although open-source, Tutanota offers private users with a platform exclusively for their email. They offer immaculate security, and most of all, the subscription fee is low. 
Notable Features
Supports any browser 
Free for personal user 
Compatible to Android and iOS 
Messages a day is limitless 
The account began at $1.50 a month, which makes it the cheapest service provider 
Expand cloud storage as well as user count
This is also a remarkable secure email service provider with years of experience. They keep the email safe and locked behind groundbreaking methods. 
It has a user-friendly interface, the design is very simple, and the privacy protection is top-notch.
Notable Features
Send messages encrypted to other users 
Easy to use interface
Offers an array of domains when you make an account 
Conclusion 
With regards to privacy, ensure to deal with a secure email service that assures security as well as anonymity. All the service providers mentioned works well than Yahoo, Outlook, and many others. Just use it properly to maximize its perks.