For any gamer, the best gaming router is one that will allow them to play their game with the quickest and most stable connection possible. There are a lot of routers on the market today, but not all of them are created equally. In this blog post, we have taken the time to research five of the best gaming routers for you!
Online gaming is possible by a router's ability to transmit data wirelessly. A game player's hardware, such as the controller or headset, will send information from the in-game action back to servers for processing and then transmitting it back to other players in milliseconds. This shows that online games require little human interaction with their own devices.
5 Best Gaming Routers
If you are interested in the best gaming router, then please read on! This blog post will provide an overview of five routers that we have researched and also what makes them great for online gamers.
NETGEAR Nighthawk Pro Gaming XR500 Wi-Fi Router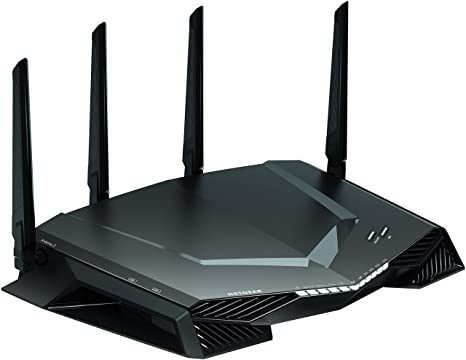 It can be difficult to get the quality, speed, and performance of a wired connection on your Wi-Fi but this gaming router has four 1 Gigabit Ethernet ports to help you reduce lag. It also comes with a powerful 2.6 GHz dual core processor that utilizes network efficiency for minimal delay times.
Geo filtering will ensure you are connecting to the closest servers and players so you don't face any latency issues when playing games online while Transmission Control Protocol (TCP) and User Datagram Protocol (UDP) technology guards against possible bandwidth loss which kills your experience when battling it out online.
You also have in-depth monitoring putting all relevant information at arm's reach like information about internet usage, signal strength, ping rates, LAN ports and WAN ports, and other useful information for gamers.
ASUS ROG Rapture WiFi Gaming Router (GT-AC5300)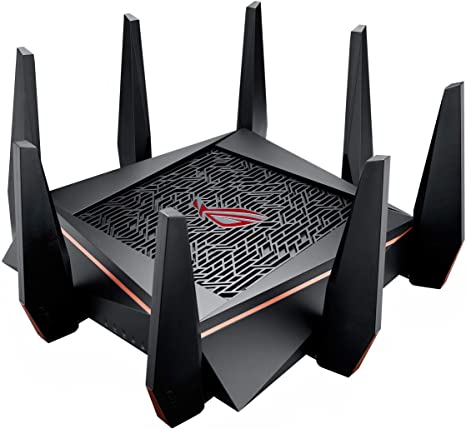 The ASUS ROG Rapture WiFi Gaming Router (GT-AC5300) is the best and latest wireless router with an Tri-band, dual 5 GHz, single 2.4 GHz configuration to enjoy a blazing fast wifi connection along with the latest 802.11ac 4×4 MU-MIMO technology for maximum bandwidth of up to 5334 Mbps.
With its 1.8GHz 64 bit quad core processor you can maximize data throughput to your gaming servers, and it's VPN Fusion function allows you to make use of both features simultaneously – effectively maximizing your connection speed!
Condition your gameplay with an 8-port Gigabit switch connected to its 3 CPUs and dual USB ports (freeing up the WAN port) for optimized game traffic and connectivity speeds via VPN Fusion – not that we've seen any benefits from designing hardware daydreams about when they'll get their own virtual reality support.
TP-Link AC5400 Tri Band WiFi Gaming Router(Archer C5400X)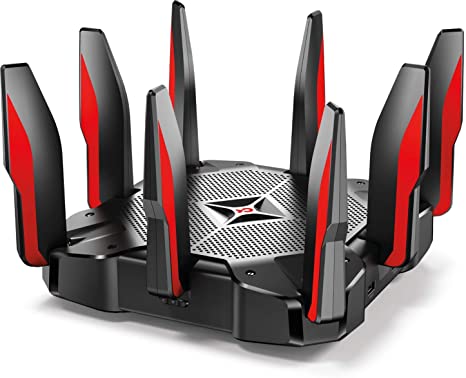 The TP-Link AC5400 Tri Band WiFi Gaming Router was designed for the hardcore gamer who needs immersive and fast gaming, with a tri band system to maximize total throughput and response rates. The Rangeboost strengthens reception capabilities while Beamforming sends targeted Wi-Fi to keep devices connected on those long gaming sessions.
MU-MIMO technology is supported by the Archer C5400X which provides further enhanced speeds to your network connections. Easily create eight different WPS (P2P) wireless networks that can be linked in an instant through Link Aggregation's doubling of connection speed at each port, or setup Quality of Service rules between FTP data transmissions and online game packets. Create yourself one username and password for all your accounts with DynDNS for the ultimate in convenience and reliability.
ASUS AX6000 WiFi 6 Gaming Router (RT-AX88U)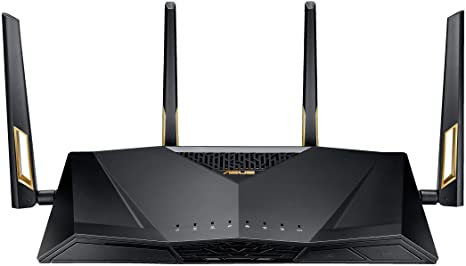 The RT-AX88U is not only fast but also efficient and energy conscious as well: its powerful WiFi network card consumes less power than that of the previous generation router due to its cutting edge 1×2 MIMO antenna design and smart amplifier algorithms software which makes it possible to use less power while getting stronger signals thanks to 4 antennas and 8 LAN ports on board designed for improved stability even at peak performance running at up to 1733 Mbps.
With upgraded WiFi standard 802.11Ax and 6000Mbps Wi-Fi speed, it's engineered for performance. You can now enjoy ultrafast internet connection whether working or playing in high bandwidth demanding environments with ease.
NETGEAR Nighthawk Pro Gaming XR700 WiFi Router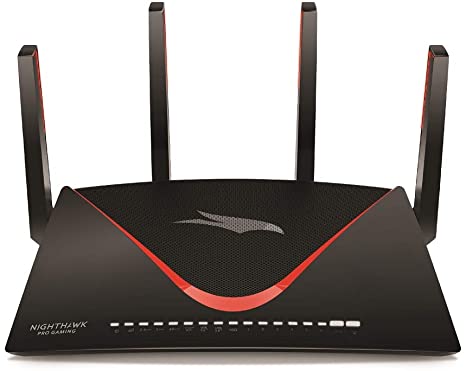 The NETGEAR Nighthawk Pro Gaming XR700 WiFi Router was designed with the experienced gamer in mind. Blast your way through those pesky turret defenses, down that building and flank that rival team with enterprise-grade WiFi features. Geo filtering – this innovative feature allows you to play online games on any continent; lag free!
By installing six gigabit LAN ports, wired connections are inevitable, giving gamers the best chance at victory! The router functions as a wireless repeater or access point so expanding your range is easy while also enjoying future updates without manual network configuration. Now show them who's boss!
What to Look For in a Gaming Router?
Latency: Latency is the time it takes for a packet of information to travel from its source and be received by your computer. The lower this number, the quicker you will experience game play.
Bandwidth: This refers to how much data can be transferred in a given second over an internet connection. Band-width determines whether or not one person's bandwidth usage might slow down another person on the network at that same moment of time (or vice versa). A higher quality router allows more people playing online games without slowing each other's speeds down.
Security: Security measures include WPA/WPA+ encryption methods as well as pre-set firewall protection against malicious content such as viruses and spam emails.
Speed: Speed is important when gaming because large patches of data will take longer to download.
Range: The game player's location can greatly impact the range that a game is playable from a router. If you are living in an area with many buildings, then this may need to be taken into consideration when purchasing your gaming router.
Outdoor Playable Range: In highly dense areas like New York City or San Francisco, it would not pose as much trouble for gamers if their routers had a long-range signal–but those who live outside these cities should pay close attention. A good outdoor indicator is how far away one can access WiFi on their devices without needing to use cellular data services and/or connecting wirelessly through cable TV lines.
Ease of Setup: A router that is easy to set up will result in less frustration. It should also come with good customer service .
Price Point: The price point needs to be reasonable for what the product offers as well as its features.