Along with how video games feel, look, and play, the characters also play an important role. Some video game characters get many outings; some are immortals in books, films as well as novelty lunchboxes, while others are not recalled and consigned to the landfill of history. Below is the list of many influential video characters and gaming figures ones should add to their collection.
Pikachu
Out of hundred of a monster in the video game Pokemon, Pickachu became the most popular and most admired character. Pokemon Red and Blue made use of the Game Boy's link cable to allow gamers to trade and fight their Pokemon that altered the game from a personal experience to a social one.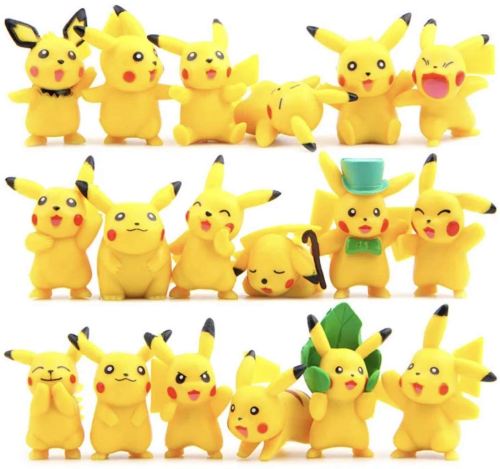 8 PCS IN ONE SET DIY ANIME POKEMON PVC FIGURE
From Amazon
Pac-Man
Pac Man is the first familiar character to appear in a video game. In the year 1980, there was a restriction on how much detail could be obtained with only a handful of pixels. Therefore a yellow ring eating white dots was made. Pac Man was honored in 2010 with a Google Doodle.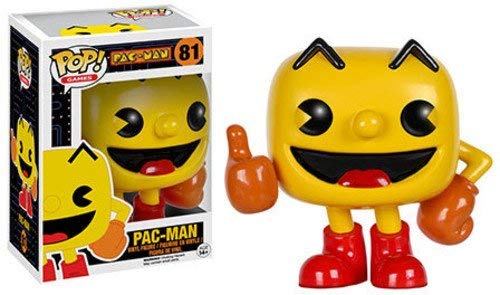 From Pac-Man, Pac-Man as a stylized POP vinyl from Funko!
Stylized collectable stands 3 3/4 inches tall, perfect for any Pac-Man fan!
Collect and display all Pac-Man Pop! Vinyls!
From Amazon
Mario
A popular mascot created by Nintendo, Mario, began as an unknown nobody in someone else's game. In the year 1981, the play Donkey Kong controls a blue-red clad carpenter with mustache trying to save his beloved from a huge ape. Previous called Jumpman and Mr. Videogame until it was called Mario in the year 1983.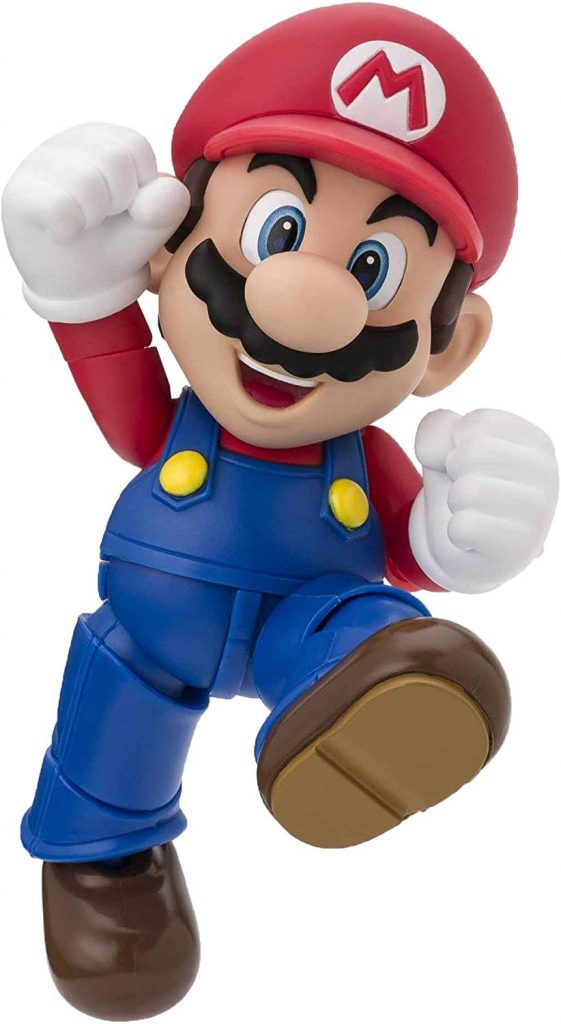 The contents are identical to the S.H.Figurarts Mario released in May 2014
The set includes a mushroom, banana block, coin, coin stand
Combine it with the separately sold Luigi, Yoshi, or Playset to expand your play possibilities even more
From Amazon
Peach
Peach is a perpetual princess abducted in Mario games. She is the typical damsel in distress, a notorious trope which is existed in forms of pop-culture since olden days. Peach was abducted by Bowser and reduced to a spur for the progression of Mario. Her dialogue includes cries for help.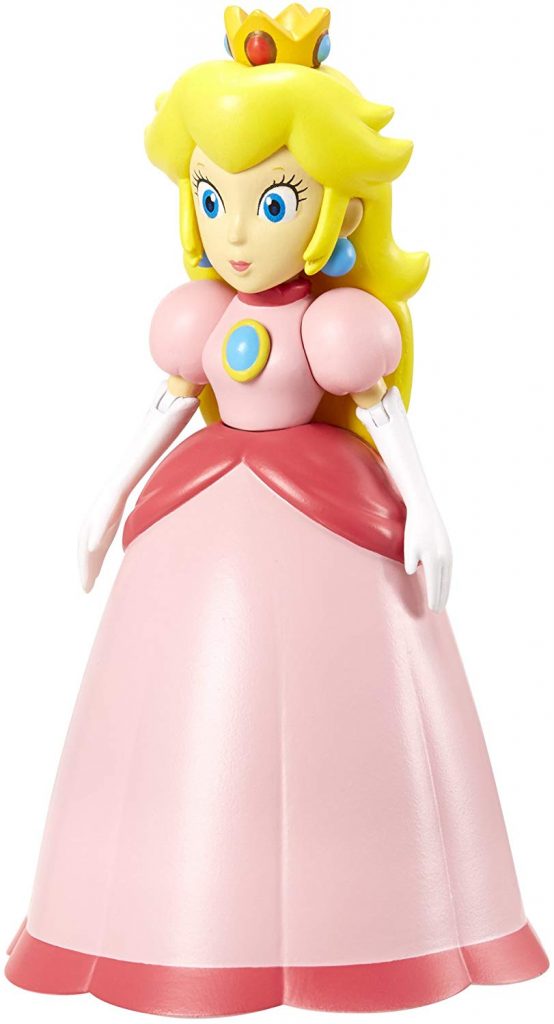 4.75 Inch Princess Peach Figure
Mystery Accessory Included
6 Points of Articulation
From Amazon
Lara Croft
Some characters have undergone transformations as drastic as Tomb Raider, which is lead by a strong woman named Lara Croft. This character was first introduced in the year 1996. Lara Croft was a disagreeably busty, pistol-wielding daredevil wearing skintight top and short-shorts, a strange combination of empowerment and objectification.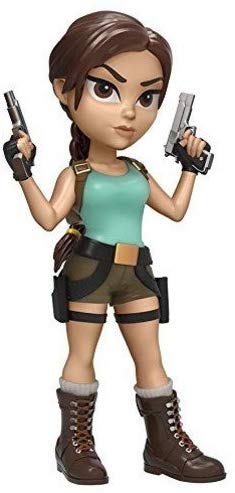 From Tomb Raider, Lara Croft, as a stylized Rock Candy figure from Funko!
Stylized collectable stands 5 inches tall, perfect for any Tomb Raider fan!
From Amazon
Gordon Freeman
He is a favorite character in the Half-Life series. While a lot of shoot-up-em character is tough and muscled soldiers. Gordon is a notional physicist who, by chance, opens an inter-dimensional hole and needs to fight the resulting alien invasion in spite of zero military training.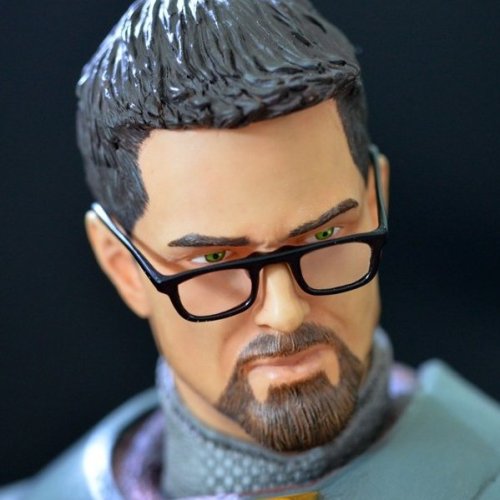 1/4 scale
Dimensions : approx. Length : 32cm Width : 30cm Height 44cm
Limited to only 1000 worldwide
From Play-Asia
Sonic
Sonic is a rebellious, fast, as well as full of attitude white and blue missile dashing through vibrant stages at breakneck velocities. His anxious Mohawks and mischievous grin recapitulated Sega's technique: to appeal to the teen crown aging out Mario Bros. game.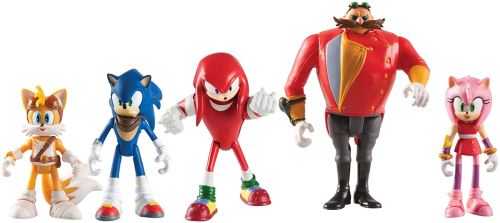 Sonic action figures: the sonic multi Pack contains highly detailed Sonic action figures
Compact size: the action figures are small in size, easy to carry around and are all 3-inches tall
Action heroes pack: includes Sonic, Knuckles, tails, and Amy action figures
Villains included: evil Dr. Egg Man is the only villain in this Sonic multi Pack
From Amazon
Link
Link is a protagonist of the video game series called The Legend of Zelda. He symbolizes the selfless her of a transformative journey. The presence of this character is established by his willingness to embark on risky quests to save his loved ones, most especially Princess Zelda.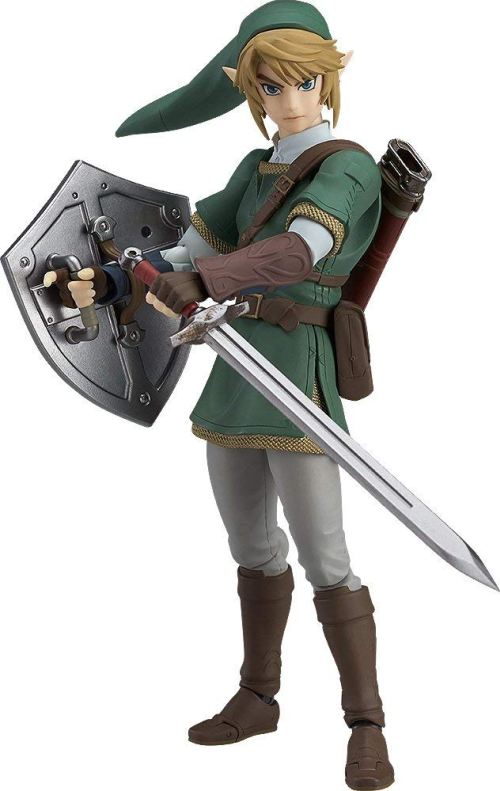 Includes three face plates for multiple expressions
Smooth yet poseable joints
Includes Master Sword and Hylian Shield
Includes Ordon Sword, Hero's Bow & Arrow, Ball & Chain, Hawkeye and Clawshot
From Amazon
Master Chief
With a real name John-117, Master Chief is a strong and powerful Spartan-II commando of the Naval Special Warfare Command. Master Chief is the hero, as well as the main character in Reclaimer Saga and Halo trilogy.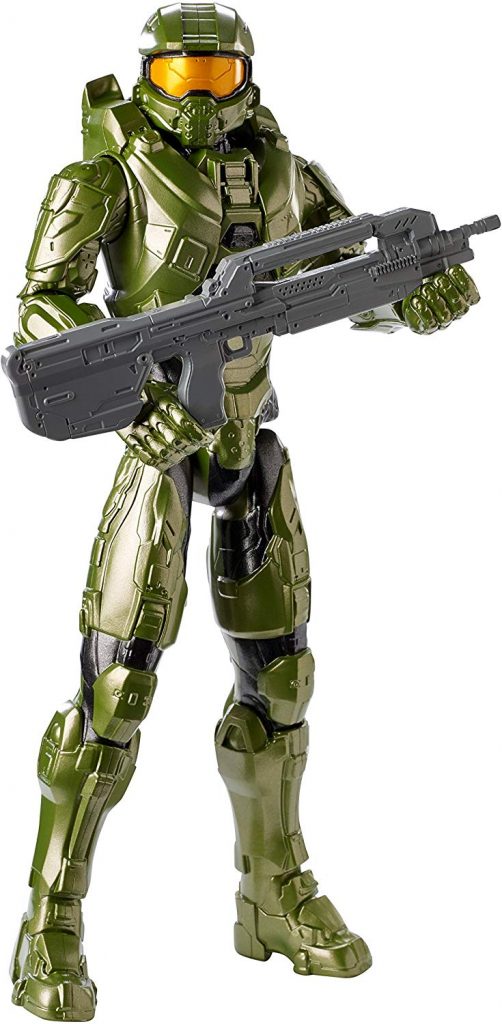 Step into the Halo universe!
Deluxe 12" figures inspired by the new Halo 5: Guardians video game
15 points of articulation, iconic design and weapon accessory
Full assortment includes favorite and new characters like the Master Chief, Spartan Locke, Spartan Athlon (Red and Blue Team), Spartan Buck and enemy Forerunner Soldier
From Amazon
Scorpion 
Scorpion or Hanzo Hasashi is a revived ninja in the most popular character in the video game called Mortal Combat. He is one of the original characters in the first-ever MK arcade game.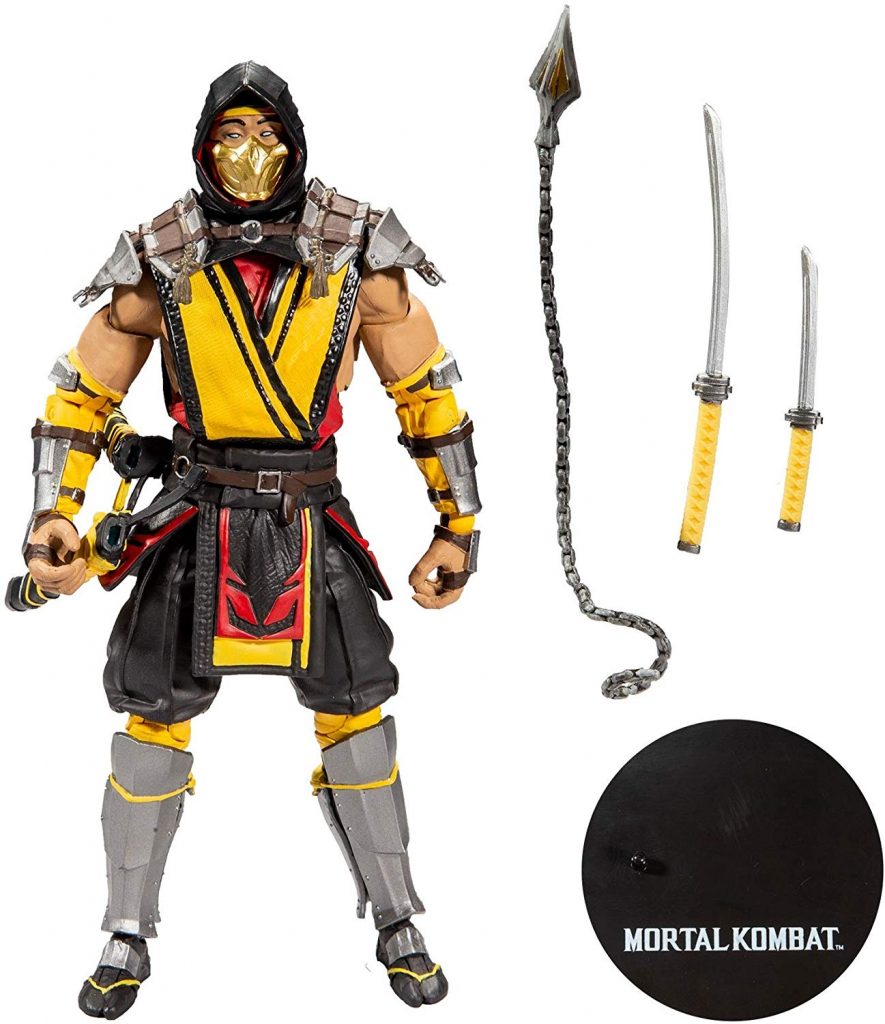 Solid Snake 
Solid Snake a primary here in the video game Metal Gear made by Hideo Kojima. Solid Snake is prurient and thoughtful, ironic, and rude, paradoxically antiwar yet military-minded, a strange mercenary intellect whose foibles and strengths make him the most riveting antihero.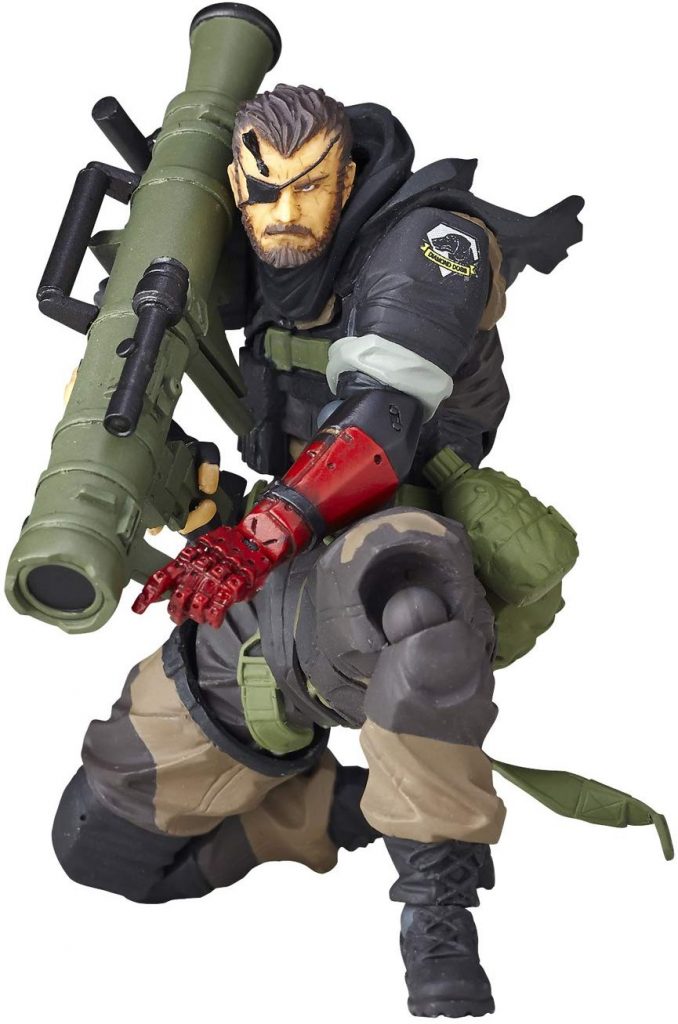 Shodan
SHODAN or Sentient Hyper-Optimized Data Access Network is the first hero of the System Shock. SHODAN is a corrupted AI made whose malfunction has manifested as dangerous traits, which include insanity as well as megalomania. 
Vault Boy 
Vault-Tec mascot hero in the Fallout universe, Vault Body, appears in manuals, adverts, training films as well as products. Vault Boy also appeared in the various issues of the popular comics Hell's Chain Gang.

Diablo 
Diablo is a typical gaming foozle and unlimited damage sponge into which gamers pour a play's worth of strategic preparation, clued-up by scrupulous looting, savvy inventory juggling as well as streamlining of capability.