Thanks to the latest technology even wall outlets can be improved. Here are 4 USB wall sockets that offer precisely that.
Huntkey 2-Outlet Wall Mount Cradle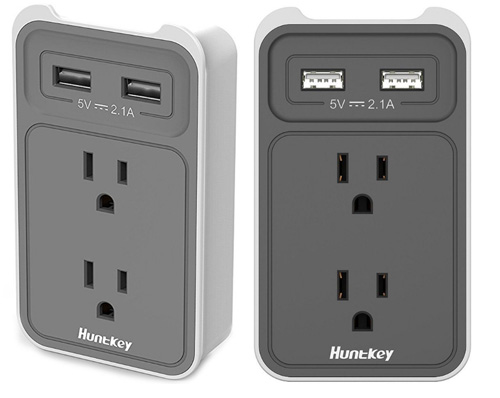 Huntkey 2-Outlet is one of the best-known devices of this kind. In a matter of fact, it is one of a bit special models. Not only it will fit any wall socket, but it will make it more functional. This is possible because once inserted into a wall socket, it will still provide 2 sockets and additional 2 USB ports. The device is specially designed for smartphones, tablets and other accessories that can be recharged via the USB port. An interesting addition is a cradle feature, allowing you to place a device on the charger itself.
TOPGREENER Dual USB Charger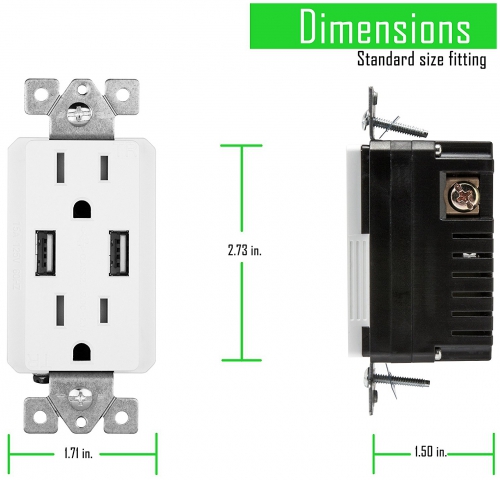 This device is a permanent fix. It is designed to replace conventional wall sockets and make them more useful to newer gadgets. Once installed, a user will also get standard wall sockets, but he will also get two USB ports. The version in question is available in different colors and with different designs. A must be mentioned fact is the commercial application. Each new restaurant, hotel or other facilities will need these wall sockets. It is an essential choice when it comes to motion sensors, Z-Wave gadgets and other devices of the same kind.
TOPELE LD-UR01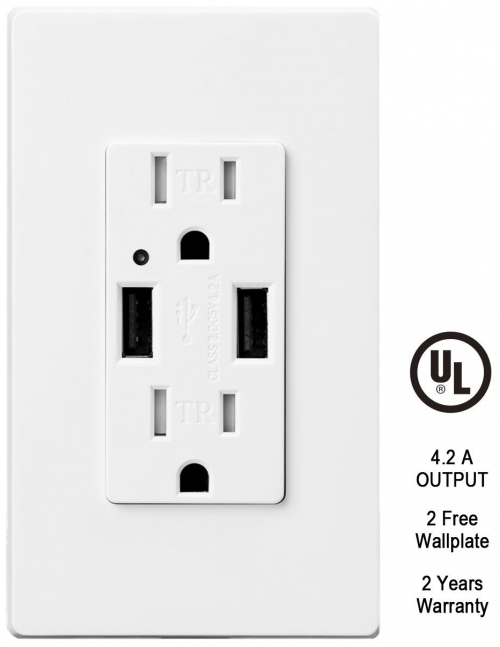 Here we have a wall socket developed for homeowners who want to make the entire home tech-friendly. The main fact is the support of the different voltages. It can be used for 100-120 Volt electricity. It also offers dual USB port system and high-speed charging. This feature will, in essence, recharge all plug in devices 4 times quicker that conventional chargers can, but it will also protect the battery and prolong the lifespan. Due to thescrewless wall plate and installation guide provided, fitting this wall socket is simple and it takes a few minutes. The warranty is amazing 2 years.
TOPGREENER TU2154A Smart Ultra High Speed USB Charger Outlet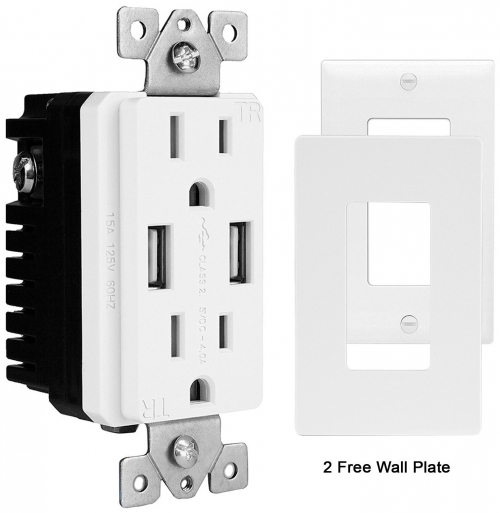 Once installed, this wall socket will make the entire home ideal for teenagers. Thanks to the Intelli-Chip that measures the exact amount of electricity, a device needs, recharging batteries is safer and faster at the same time. Installation is also easy because it uses existing wiring. High-speed charging is obviously supported, but we liked the NEC (2011 National Electrical Code) addition. In general, it is a shutter mechanism that prevents children from trying to insert an object into the socket. This made it the most common choice for parents, and the best-selling item on the market right now.