You need a good controller for you to play video games. Yes, your keyboard and mouse might be doing great in your shooting and strategy battle. But, a PC controller gives you the edge to level up your gameplay. So, you need to buy a suitable controller for the games you're playing.
How do you pick the best game controller for your PC? Here's a quick guide for you to select the right controller that fits your gaming needs.
How to Choose the Best Game Controller for PC
If you mostly prefer to play games on your PC, you follow these tips below:
Console Controllers
We all want controllers that are compatible with the PC we have. If you have Xbox One or PlayStation 4, console controllers would be an excellent choice. These controllers are compatible with most PCs, and its qualities are excellent.
These controllers are a little pricey, but you're assured of satisfaction in using it. You can also use a wireless controller for your Xbox. You plug the controller in a USB port, and you're set to enjoy every game you play.
Third Party Gamepads
If you're on a tight budget, the third party gamepads would be a great choice. You can choose wireless and wired options depending on the features and design you want. Third party gamepads feel sturdy and offer you smooth navigation.
When it comes to compatibility, it's compatible with Windows 10 and Xbox One. Also, the controller's programmable options are good.
Custom Controllers
Level up your gaming excitement as you use custom controllers. You have custom designs, electronic tricks and new buttons that meet your expectations.
Custom Controllers also have different patterns and colors that give the gamepads a stylish look. You can also use additional options such as extended trigger an more.
So before you buy a game controller, you keep these controllers mind for you to achieve satisfaction all the time!
7 Best Game Controllers for PC
PC gaming influences more players to use the best gaming controllers. Your gaming experience wouldn't be complete without using a game controller. But, what are the best game controllers you can use for your PC? Here are our top picks of game controllers you might want to buy: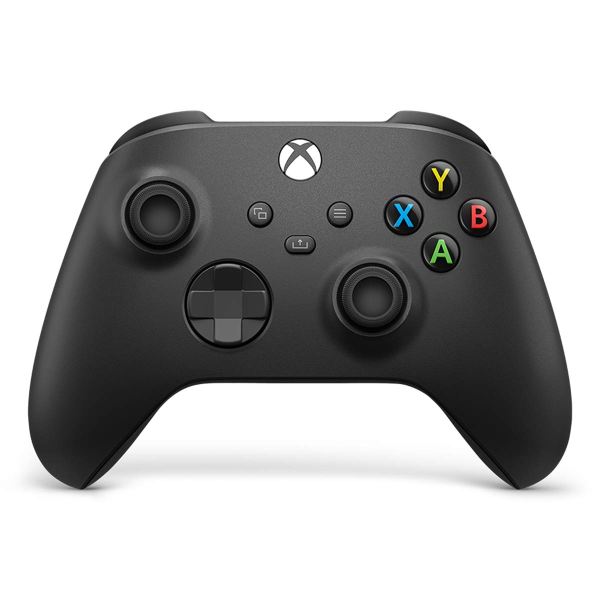 Hidden within this new modernized design is the more familiar D-pad for precision control and a mixture of customizable triggers, bumpers, and back cases. Plug in any compatible headset with the 3.5mm audio headset jack while staying connected to your console or PC with the frontward facing USB-C port. Easily capture moments on location with Share button capabilities and a wide variety of colors like Carbon Black (which also boasts 40 hours of battery life).
Core Xbox controller now has seamless functionality connecting to Xbox One consoles or PCs using either AA batteries that are hidden within even an updated rear facade, or via external power sources should they be playing at home entirely wirelessly thanks to Windows connectivity which is perfect for showcasing all their killer content!
Playstation DualSense Wireless Controller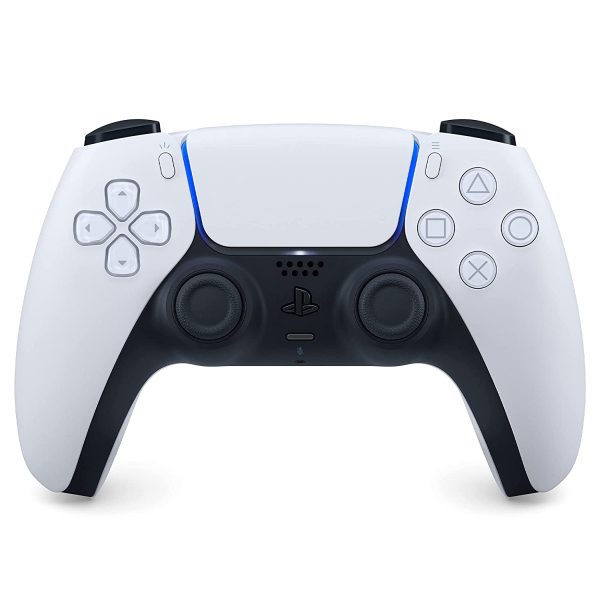 The Playstation DualSense Wireless Controller combines innovative features that create a more immersive gaming experience. Equipped with dual actuators and adaptive triggers, you can feel in real-time what is happening on your screen.
Another great feature of this controller is the built-in microphone for using voice commands with your friends or groups via the Playstation App. You're cordless to get up from the couch and pursue any gameplay style at any time, so all you need to do is plug in and play!
The adaptive action buttons are designed to withstand more than 10 million clicks while reducing picking up any dirt or dust. It's durable design is wrapped in smooth curved edges making it easy to hold comfortably, providing hours of gameplay before cased fatigue ensues. More interactive than ever with dual-sense technology that can read the movements you make in game through your hands as well as how hard you press on each actuator – this creates an amazingly realistic experience spoiling gamers rotten!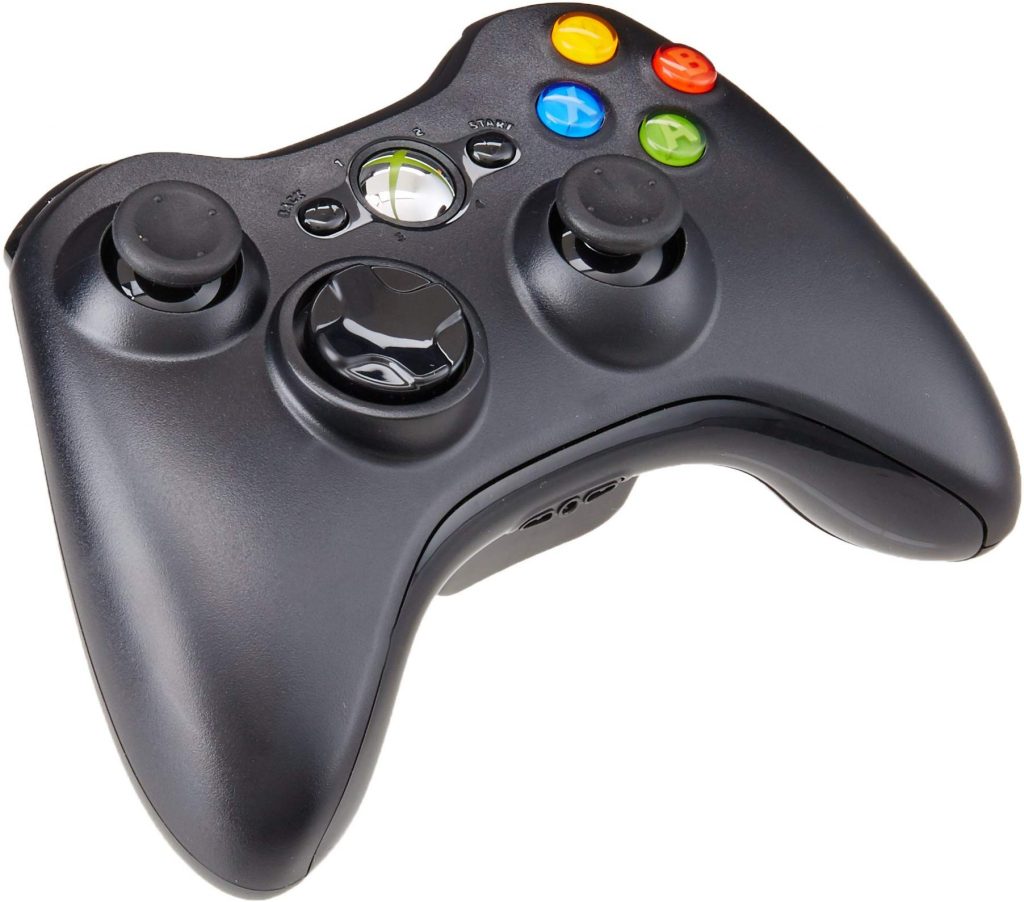 The Xbox 360 Controller has a classic style that most gamers would consider appealing. The classic design would capture your attention at once. The controller works well on your PC. Besides, the Xbox 360 Controller is reliable and affordable so you can buy it anytime.
Also, the Xbox 360 Controller has excellent options every gamer would love to use. It has a durable build that suits long hour gaming and an ergonomic design. The vibration feedback works well, but there's no D-Pad that some Xbox players would love to see.
Still, you can count on the Xbox 360 Controller to give you an exciting game experience. Come now and check the Xbox 360 Controller now!
There's no doubt Logitech F310 is a leader in PC hardware for many years. The Logitech F310 has a sleek design and awesome performance you would love. The controller's affordable price makes the controller one of the great choices for your PC.
The Logitech F310 buttons are customized that offer players comfort in playing Xbox. The controls are easy to navigate easily, so you don't have trouble playing strategy or shooting games. Logitech F310 is half the price than other controllers.
You can't expect to see any D-Pad and vibration feedback on the controller. But, you Logitech F310 still stand out as one of the reliable controllers that offer you satisfaction.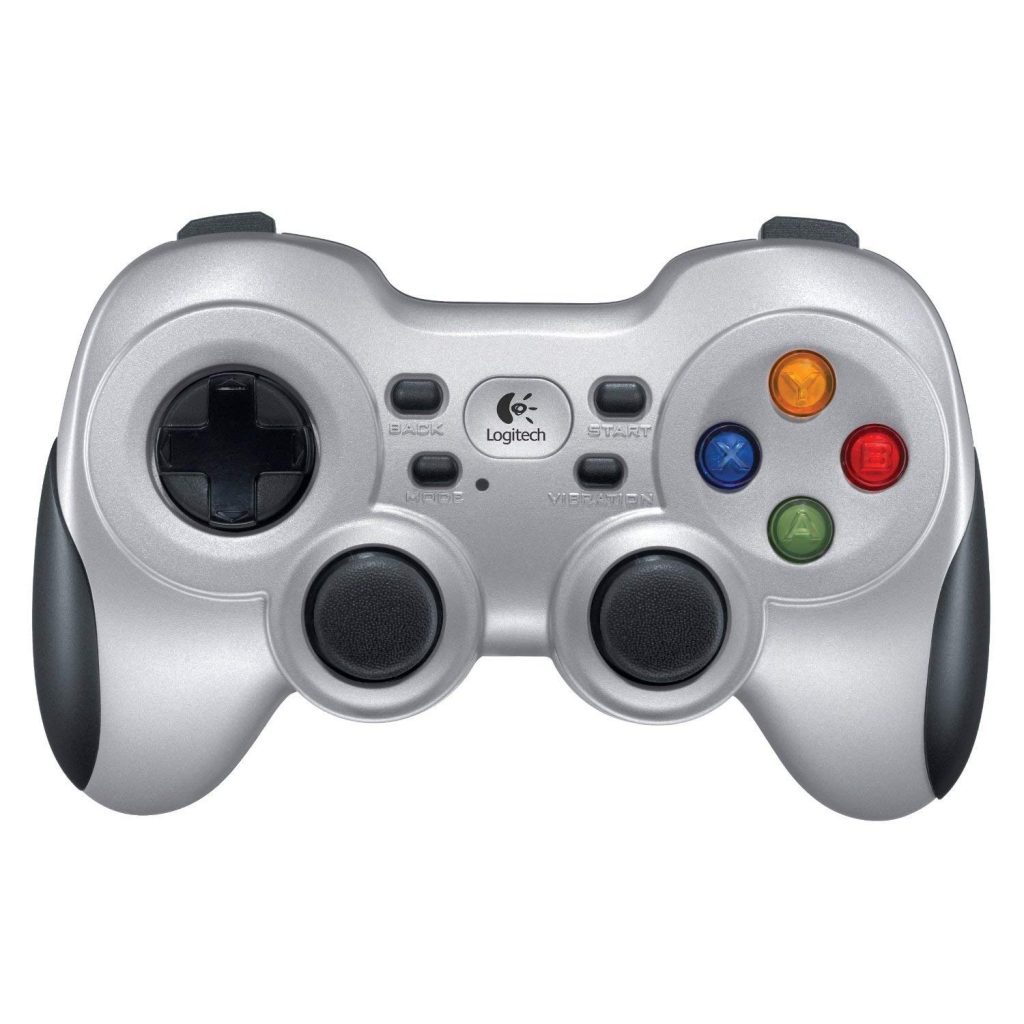 Logitech also gives you the Logitech F710 that's similar to the Logitech F310. But, the Logitech F710 has vibration feedback and is wireless compared to the F310. If you're looking for reliability, the F710 offers you controls and options that are reliable for gaming.
The controller's design is excellent and works well on your Xbox games. You can also count on F710's strength to your satisfaction in your long hours of gaming. Compared to the Dualshock 4, the F710 is very affordable, so you don't have trouble buying it.
When it comes to the size, the Logitech F710 is smaller compared to other controllers. It's comfortable to use, but you might opt using the Xbox controller if you have large hands.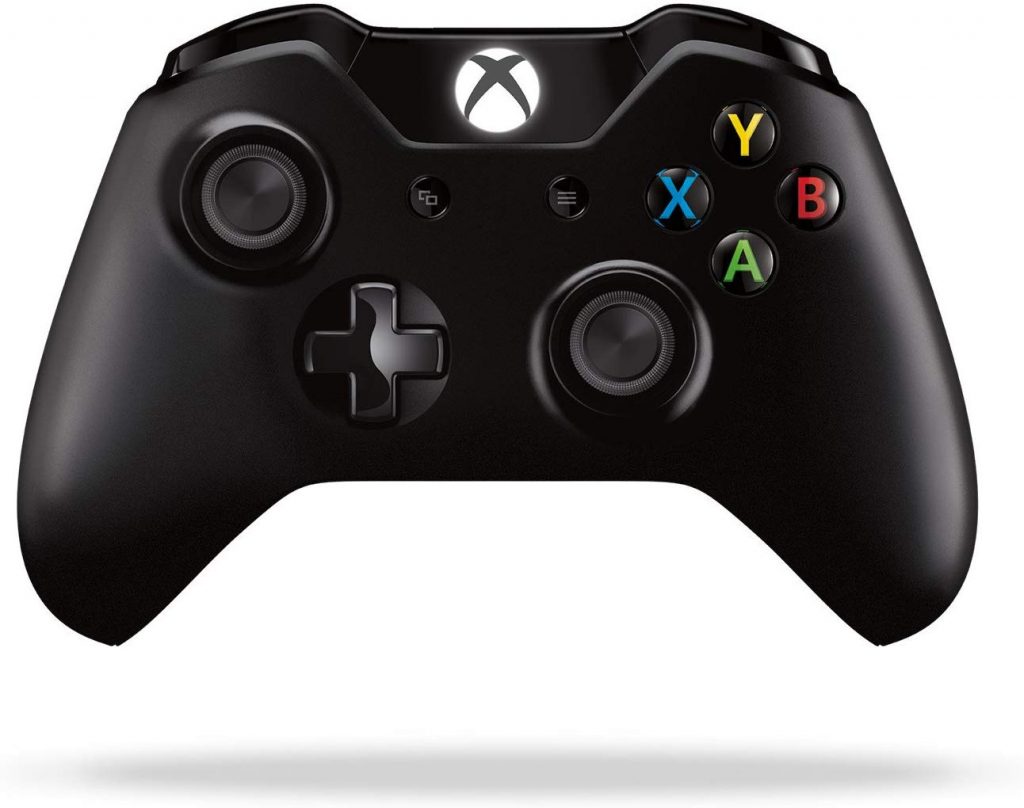 If you love PS4 games, the Xbox One Controller is one great controller that's perfect for your choice. The controller is compatible for any PC, and it's comfortable to use It as an excellent controller when you're talking about the durability. The simple control scheme provides you fast navigation of the game you're playing.
Another good thing about the Xbox One Controller is its great value. Players like the Xbox One due to its affordability. You can also expect the Xbox One Controller is much bigger than other controllers and it's durable too!
Hence why not buy the Xbox One Controller today and be satisfied in playing your favorite games. With the Xbox One, you experience the best PS4 gaming experience in your life.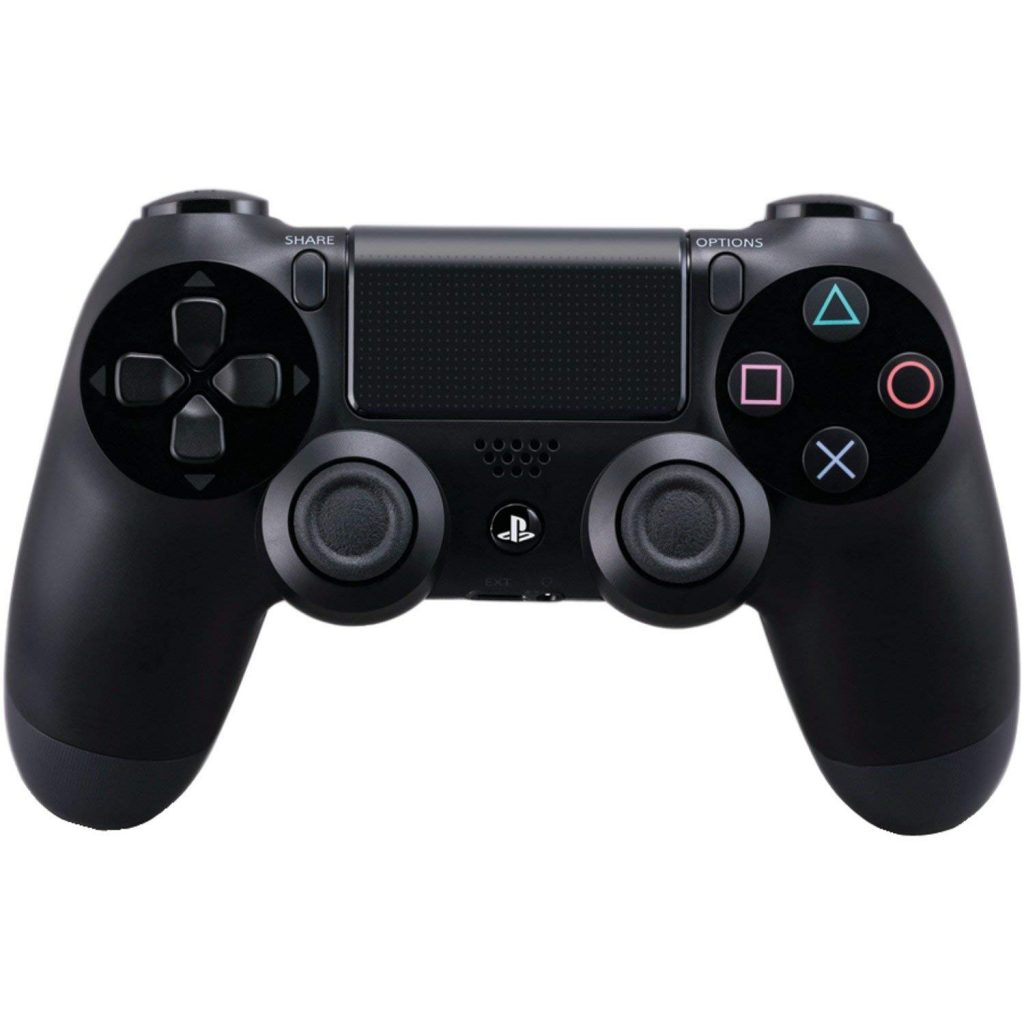 Sony introduces the Playstation Dualshock 4 as an excellent and reliable controller for PS4. It's compatible for PC and easy to use. The controller is lightweight that makes it a comfortable controller. The design fits the choice of players, and the controller is smooth to the touch. If you're using a Bluetooth, the Playstation Dualshock 4 takes you to a new level of gaming experience.
You can use third party or unofficial drivers to level up the performance of the DS4. The controller is affordable, so you don't have trouble to buy it. The Playstation Dualshock 4 has no official drivers, but the controller is still an excellent choice for gamers out there.
Conclusion: If you are a gamer, then you need to buy yourself an Xbox controller. The right gaming controller can make or break your game play experience. We've compiled a list of the best PC controllers for gamers and we want to share it with our readers so they don't have to scour search engines looking for quality information on this topic. Now, are you ready to select the best game controller for your PC? These top gaming controllers for your PC would make a big difference when you play Xbox and PS5.  With its reliable features, you would enjoy and have fun to play games. Come and make a choice now!