The current trend in small and mobile computing has shaken up the computing industry over the last several years. A lot of people are now wondering if these smaller computing devices will eventually overtake traditional desktop PCs. Current trends seem to suggest that it might replace the desktop for certain tasks, but not quite for everything.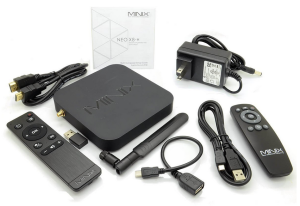 One of the ways in which mobile technology is attempting to act as a computer is through Android. For the most part Android only exists in smartphones and tablets, but more recent devices don't have a screen at all. Instead, they are called Android mini pc.

Current Devices
Even though Android mini PCs look similar to a USB stick, they actually do not use USB at all. Instead, they plug directly into an HDMI port, allowing them to be used with nearly any modern display. A few different manufacturers have these sorts of devices on the market.
One of them named aptly "Android 4.0 Mini PC" is priced at $38.99 and includes Android 4.0.3, a 1.5 GHz Cortex A8 processor, 1 GB of DDR3 memory, Wi-fi support, and support for modern web standards such as HTML5 as well as support for Flash 10.3. It's priced at $38.99.
Another device is the UG007 from Cozyswan. Priced at $45.99, this model includes Android 4.2, 1080p output, 1 GB of DDR3 memory, 8 GB of internal storage, and a quad-core RK3066 processor clocked at 1.6GHz.
Benefits and Downsides
The main benefit to any of these devices is that they're extremely portable. They are essentially a complete PC in something that's as small as an ordinary USB stick, and can plug into pretty much any HDMI port.
The main downside to all of them is that they don't offer as nearly as cohesive and productive of an experience as normal Windows machines. Android works really well as a mobile operating system, but as a laptop or desktop it can start to fall short for more intensive tasks.
Conclusion
Android mini PCs are great if your main use of a computer is to consume content. For many forms of productivity, however, it can leave something to be desired. They're still solidly made devices, and priced very inexpensively compared to most other Android devices, likely because they don't include a screen or many of the extra sensors found in your average phone or tablet. But for more intensive work, it's not quite there yet.