Apple dropped four new iPhone 14 models on September 7th, 2022, including the iPhone 14 Pro and Pro Max. The other two models are the iPhone 14 and iPhone 14 Plus.
Most Important Features and Upgrades of iPhone 14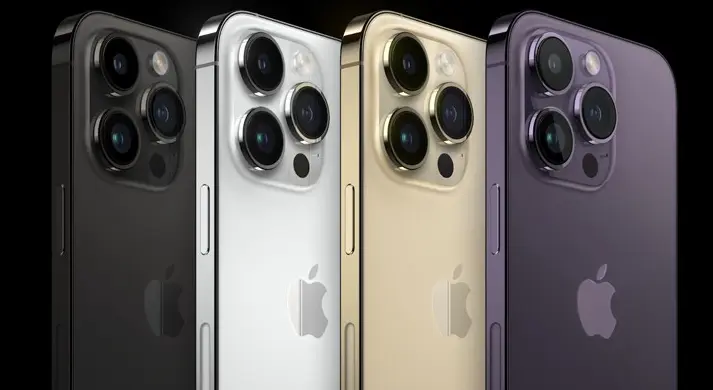 Emergency SOS via Satellite
People often take the convenience and technology of their smartphones for granted, but in certain emergency scenarios, they can be real lifesavers. The new iPhone has introduced a major innovation to help people in times of distress: Emergency SOS via Satellite.
With just a few taps on the screen, users can quickly trigger an emergency call for help that notifies local authorities as well as contacts from their address book. No matter where you are or what situation you find yourself in, this feature ensures that you're always connected to resources to help.
Even more impressive is the fact that it utilizes satellite systems so that it works no matter where you're located, making it an invaluable tool for anyone who spends time outdoors. With this powerful emergency feature, the new iPhone is sure to be a must-have device for adventurers and travelers alike.
Satellite internet connection
The iPhone 14 is a game-changer for those who live in rural areas or often find themselves in remote locations. For the first time, Apple's flagship handset is capable of connecting to satellite internet, giving users a much-needed connection in areas where there is no phone service. 
The addition of satellite internet connectivity is a welcome one for those who live in rural areas or often travel to remote locations. It also has the potential to be a lifesaver in emergencies, when traditional cell towers may be down or inaccessible.
Dynamic Island
If you upgraded to the iPhone 14 Pro or Pro Max and you're wondering what all the hubbub is about regarding the new Dynamic Island feature, here's a quick rundown. Every time something changes on your phone, this column of information will present itself, popping up notifications related to all kinds of activities.
Within this tiny space, you can receive Apple Pay transaction confirmations, privacy indicators when a microphone or camera is in use (a truly useful feature for these digital times!), AirDrop file transfers, AirPods connection status, and battery life as well as ‌iPhone‌ charging status and battery life that keeps you informed on how much juice your device has left.
There are many things you can view on the Dynamic Island part.
A16 Bionic Chip for iPhone 14 Pro and Pro Max
The A16 Bionic chip is the brains behind the iPhone 14 Pro and Pro Max. This chip is equipped with a 6-core CPU and 5-core GPU which makes it perfect for running intensive apps and games.
Apple's A16 Bionic is undoubtedly a powerful and impressive processor that sets the bar for its competitors. It has two high-performance cores and four efficiency cores, which Apple claims lowers energy consumption by 20% compared with the A15 Bionic's performance cores, and 33% more energy efficient than any other chip currently on the market.
Not only that, but Apple has also integrated a five-core GPU and a sixteen-core neural engine into the A16 Bionic, allowing it to achieve up to 17 trillion operations per second. This power allows users to enjoy higher-quality graphics and faster load times when running intensive applications like games or streaming services.
Furthermore, its low power consumption means one can enjoy longer battery life when undertaking such activities without worry of burning through precious battery cells too fast. It is no surprise then why Apple continues to lead the charge when it comes to setting standards for mobile processors.
The two lower iPhone 14 models are powered by A15.
Neural Engine
The Neural Engine is what gives the iPhone 14 its machine learning capabilities. This engine is capable of 16 trillion operations per second which allows it to handle complex tasks such as facial recognition and image processing. The Neural Engine is also used to improve the battery life of your iPhone by reducing the need for power-hungry graphics processors.
Better Rear Camera
Apple has truly outdone itself with the new iPhone 14 Pro and Pro Max. As any photography enthusiast knows, megapixels are the gold standard when it comes to cameras. With 48 megapixels on their Pro models, Apple is setting a new benchmark for camera quality.
That's a 65 percent larger sensor compared to last year's iPhone 13 Pro – now you'll be able to capture imagery once thought impossible. The main camera has a 24 mm, ƒ/1.78 aperture and the ultra-wide 12 MP camera works with an impressive 13 mm, ƒ/2.2 aperture and 120-degree field of view giving you that stunningly wide perspective of your chosen shots.
Furthermore, the 12 MP 48 mm telephoto camera brings in ƒ/1.78 aperture so that distant objects can come into focus easily and sharply. Simply put, the iPhone 14 Pro and Pro Max mark an amazing improvement over previous generations of iPhones – these models have truly taken mobile photography to a whole new level! I'm sure it won't be long before we see professional photographers making videos and shooting pictures with this remarkable device!
4 Models
The new iPhone 14 is here, and it comes in four versions: The iPhone 14, the Phone 14 Plus, the iPhone 14 Pro, and apples latest iPhone 14 is an upgrade from the previous versions, with its Super Retina XDR display and a variety of versions to choose from.
Apple has also given customers choices when it comes to colors. In addition to the traditional black and white, they can select midnight blue, starlight gray, red, or purple.
The cost ranges from $1399 for the standard iPhone 14 up to $1899 for the top-of-the-line Pro Max version.