Artificial Intelligence (AI) and Machine Learning (ML) have become the defining technologies of the 21st century, revolutionizing industries and shaping the future of countless fields. From autonomous vehicles to personalized recommendations, AI and ML have the potential to transform the way we live and work. However, these complex technologies require a solid foundation of knowledge and skills to fully understand and utilize their power.
Thankfully, there is an abundance of resources available to help individuals learn and master AI and ML. In this article, we will explore some of the best resources that can guide you on your journey to becoming an expert in these exciting fields.
Tutorials and Courses
Top AI Frameworks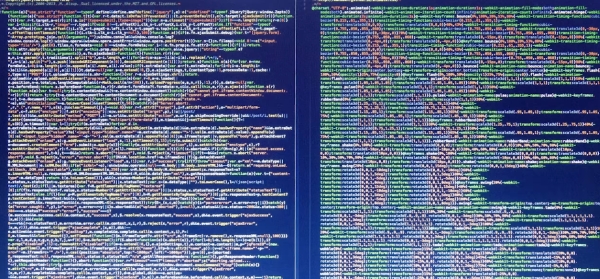 Why We Should Learn about AI?
One of the biggest reasons we should learn about AI is the astounding benefits it brings to our everyday lives. Picture all the time-consuming, monotonous tasks we slog through each day. Now, imagine if we could delegate these tasks to a smart, automated system. It sounds like a dream, right? Well, with AI, it's reality. AI allows us to work smarter and not harder, freeing up our time and mental energy for the tasks that truly need our attention.
Using AI to Solve World Problems
Beyond making our lives easier, AI also holds the promise of solving some of the world's most pressing problems. Whether it's climate change, food scarcity, or healthcare issues, AI offers innovative ways to tackle these challenges. When we learn about AI, we equip ourselves with the knowledge that could help make our world a better place.
And, let's face it – unraveling the mysteries of AI is a fascinating journey. Each day spent exploring AI is a day well spent in the quest for knowledge!
Now, you might be thinking, "I'm interested in science, but everything changes so quickly. How can I keep up?" That's a valid concern.
But remember, each new discovery in AI builds on the past, offering something different, something novel. The ever-changing landscape of AI is part of what makes it so intriguing!
Empowerment Through AI Knowledge
Another compelling reason to learn about AI is the impact it has on us and our society. We live in a world where automation is becoming increasingly prevalent.
By understanding AI, we gain more control over the automated processes that are woven into our daily lives. It empowers us to make informed decisions and helps us understand the technology shaping our world.
Some people might be hesitant, thinking, "I'm not tech-savvy. How can I possibly learn about AI?" But knowledge is a journey, not a destination. It grows over time. If you're unfamiliar with AI now, that's okay.
Don't be discouraged! Learning about AI can help you see the world from a fresh perspective and make better choices.