Symfony is a PHP web application framework that has existed as a free software since 2005. The software is ideal for developers from many angles. Symfony comes with custom features and functionalities as well that can be used by businesses to improve their operations.
Symfony allows to build all types of complex sites even with minimal programming knowledge. If you have some experience in developing web applications then you may be surprised by how easily you can solve the main tasks using it.
Pros
High productivity: You don't need to stop between tiny details because Symfony takes care about them and lets to develop quickly.
A lot of built-in helper classes: This feature helps save time when building site structure.
Good scalability: The framework could be scaled to fit any size of projects.
Well-documented: Documentation is one of the best in the PHP world and is extensive enough even for newbies.
Cons:
It's not easy to start with it: Symfony has a steep learning curve but there are already a lot of docs and guidelines available.
Tutorials and Courses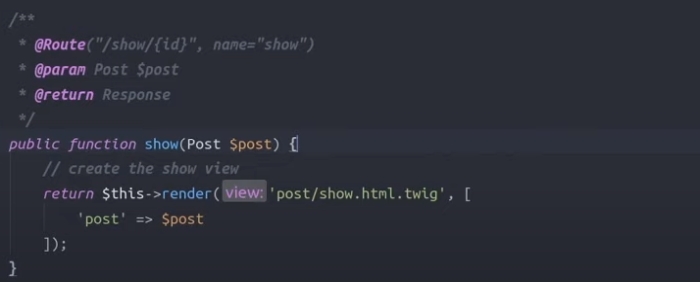 These tutorials courses will make you a better Symfony 5 user, either as a developer or a business entity.
Reasons to choose Symfony
Coding speed – Flex, Autowiring, Doctrine are three components of Symfony that will save developers lots of time making an application.
Code quality – Symfony is a clean PHP framework with reusable components which focus on a small task and do it right.
Modularity – With the module-based architecture, apps which are powered by Symfony is highly extensible.
Ecosystem – Written in PHP, a huge number of useful third-party plug-ins. It's practically difficult not to find a bundle that can help doing anything you would want.
Cost – Like any other open source projects, Symfony automatically has low user fees being totally open source.
Community – Symfony provides both newbies and experienced developers a complete and detailed documentation.