Have you ever wondered what it would be like to have your loved one die because they were in a car accident, but no one knew that they needed help? That is the sad truth for a lot of people. It's not uncommon for someone to live through an event and not make it out alive due to the lack of attention given by other people. Live location sharing can change all of this!
What is Live Location Sharing?
The popularity of GPS-enabled devices has made it easy to share your location with others in real-time. This is known as live location sharing. By opting in to this feature on a social media platform or messaging app, you can allow your friends and family to see your current location on a map.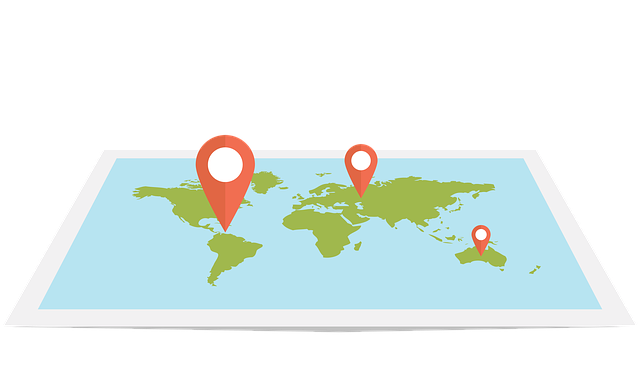 For example, you have been walking around town and taking pictures. You can then post the photos and accompanying video on Facebook Live or YouTube in order to broadcast what you see for all to witness at any time.
This can be extremely useful in times of need, as it allows people to see exactly where you are and whether or not you need help. This can be useful when you're meeting up with someone in a crowded place, or if you want to let people know you're safe while you're traveling.
Some apps also allow you to share your live location for a set period of time, after which it expires automatically. Live location sharing can be a convenient way to stay connected with loved ones, but it's important to be aware of the potential privacy implications before opting in.
This type of technology has been used by activist groups such as Black Lives Matter who are often targeted because they speak out against police brutality toward African Americans in America. It's also popular among celebrities who use it to provide their fans an opportunity to get up close and personal while going about their day-to-day lives.
How Can It Help Save a Life?
Live location sharing is a fairly new technology that can be used to keep loved ones close to home at all times. There are many different ways that you and your family could use live location sharing, some of which include:
Being able to share your location with others can be extremely beneficial, especially when traveling. If you're ever in an accident or get lost, your loved ones will be able to easily find and communicate with you. This can help them get you the help you need more quickly. Additionally, if you're traveling abroad and want to let your family know you're safe, live location sharing can be a great way to do that. It's a simple and easy way to stay in touch and keep everyone updated on your whereabouts.
As your children grow up and start to explore the world on their own, it's natural for parents to worry about their safety. One way to ease these fears is by staying up-to-date on their location at all times. Live location sharing apps allow you to do just that. By checking in on your child's location every few minutes, you'll always know where they are and what's happening around them. This can give you peace of mind knowing that your child is safe and sound, and it can also help you to avoid any potential abductions.
Most people are familiar with the benefits of live location sharing, such as being able to track a loved one's whereabouts or see if traffic is getting in the way of an estimated arrival time. But did you know that live location sharing can also be a lifesaver? In cases where someone is in danger of an accident, live location sharing can be the difference between life and death. For example, if your husband goes on a hunting trip alone, you can track his location to make sure he gets home safely. Or if your child is out with friends and has had too much to drink, you can see their location and make sure they get home safely.
Keeping track of children when they are out playing with friends after school hours so that parents don't have to worry about their safety. Imagine if it was possible for the parent watching from home to know where their child is at any time? It's like having life insurance! Parents no longer have to worry about their child getting lost or becoming stranded somewhere. 
Help people stay connected during natural disasters! In recent years, natural disasters have become all too common. Hurricanes, earthquakes, and wildfires have left communities reeling, and many people have been left stranded and cut off from communication. In these difficult times, live location-sharing apps can be a lifesaver. By sharing your location in real-time, you can let friends and family know that you are safe, and make it easier for them to find you if you are in need of help. In addition, these apps can also be used to track the movement of a natural disaster, making it easier for people to avoid areas that are affected.
If you have a loved one who is always traveling for work, it could be hard to keep track of them and make sure they are safe. Live location sharing means that no matter where your family member goes, you'll know when they're there or if something happens while they are away from home.
Live Location Sharing can also help people with anxiety disorders. It can give them peace of mind knowing their children or other important persons in their lives are safe at all times. With this feature, people with anxiety disorders can also see the locations of their loved ones in real-time, which can help them to feel more connected to them. In addition, it can also help people with anxiety disorders to plan their day better and to avoid situations that may trigger their anxiety.
Final Thought
Live location sharing is a great way to stay connected with loved ones and to make sure everyone is safe. In today's world, it's more important than ever to have a way to track the whereabouts of your family and friends. Whether you're worried about them being in danger or you just want to stay updated on their location, this is a valuable tool that can give you peace of mind.