If you have an Android phone and a Windows 10 PC, then this blog post is for you! We will show you how to connect your smartphone with your Windows 10 PC so that you can transfer files from one to the other. This is great for those of us who want access to our mobile device's data on our desktop computer.
Windows 10 has many great features, such as the Windows Hello feature, which allows you to log in with your face or fingerprint. When you're using this feature, you'll never have to type a password again! In addition, Cortana is smarter than ever before and can give you reminders about meetings, set up Skype calls for you and more! For Android users, Windows 10 offer ability to link from the OS to Android devices and access their data such as contacts and files. Overall Windows 10 is an amazing upgrade from previous versions of Windows.
Connecting your Android smartphone to your Microsoft Windows 10 workstation can make it easier for employees to resume their work. Even on a simple phone, most people have saved many different documents and even whole projects that they are working on now.
That is why being able to transfer them over from one device onto another using the WiFi connection capabilities of both devices will not only simplify things by eliminating the need for transferring files via USB or email but also allow you some freedom in how often you choose which environment with which project type (basically between an office desk computer or mobile) you want to work.
This tutorial will show you how to connect your Android phone to Windows 10 via Settings app.
Step 1: Open Windows 10 Phone app
Firstly, open Settings app then access Phone item. This feature allows Windows 10 to link Android or iPhone.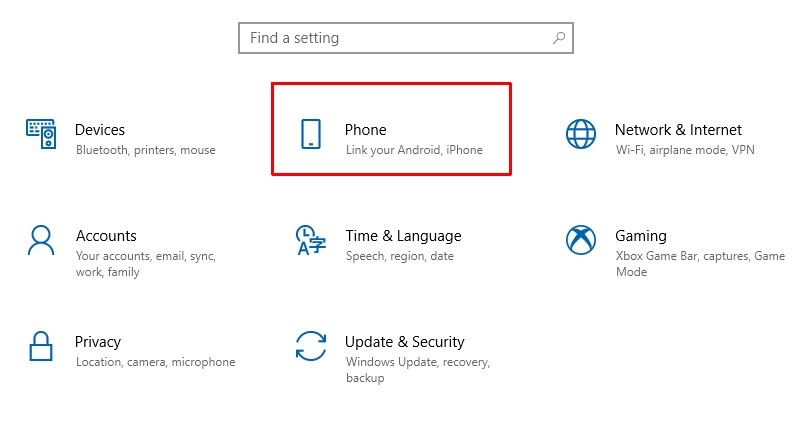 Step2: Connect your Android Phone
After the Your Phone window opens, click Add Your phone button in the main screen to start scanning for your phone.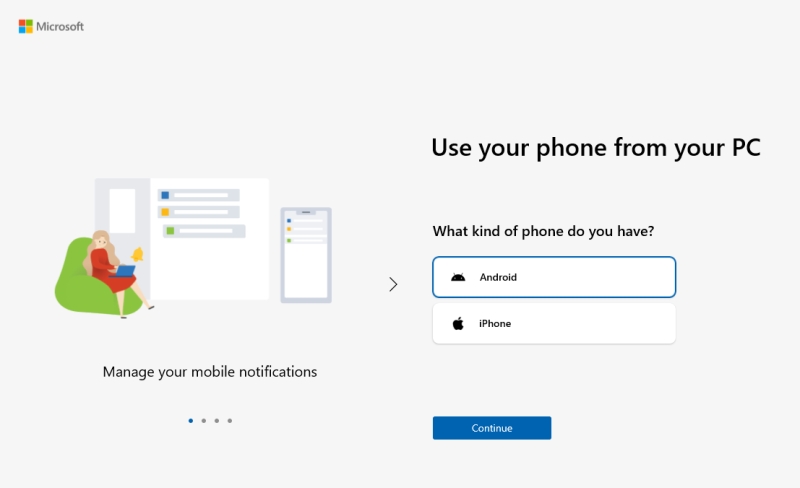 Then follow the step instruction showed by Microsoft. You can choose to Pair manually or via QR Code. Both method require you to install Your Phone Companion on your Android device.
I recommend using QR code for quick pair.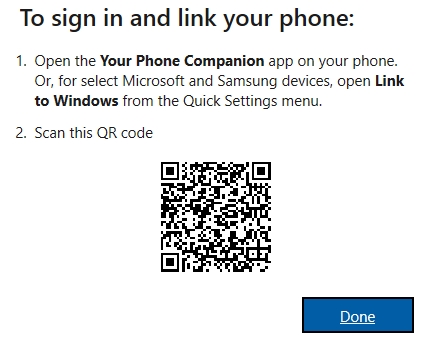 When this screen appear, you can open the Your Phone Companion app and scan the QR code generated by your PC.
Conclusion
Microsoft's latest update to the Android launcher is sure to shake things up. If you're used and comfortable with how Android works, this change may be a shocker and take some time mastering it all. But if your work environment or habits tie into Microsoft products, then switching over might just make sense for you!