The invention of Android mini PCs has started to popularize the idea of extremely portable computing. For around the price of $50 or so, it's hard to get much more value for your dollar. Not to mention, you get access to all of those Android apps and games. Here, we list a few ways in which you can use an Android mini PC.
Top 5 Ways to Use an Android Mini PC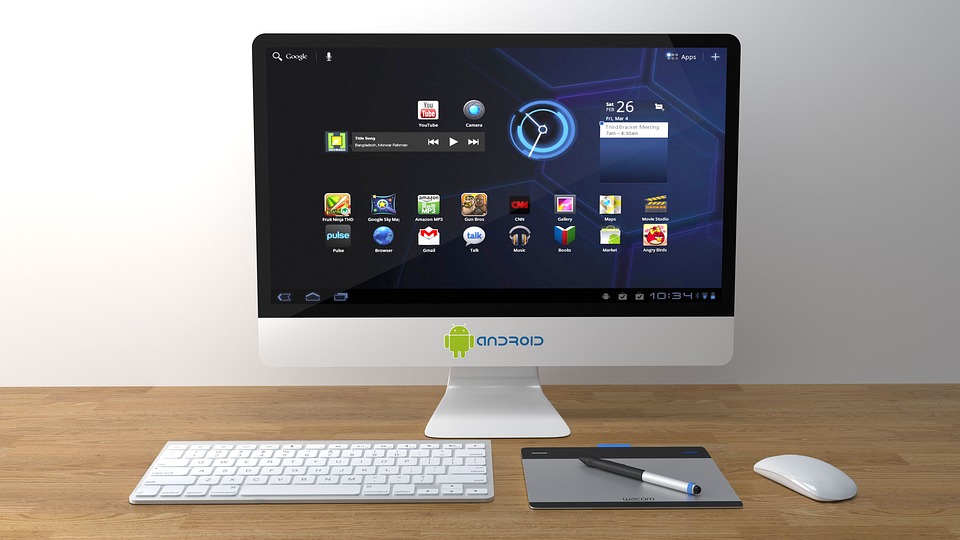 Media Center
You love to stream movies and TV shows on your computer, but you're sick of having to use the keyboard and mouse. With an Android mini PC, you can finally enjoy a more comfortable media experience. These devices are small enough to fit in your pocket or purse, so they're perfect for taking with you wherever you go.
One of the best uses for these cheap mini PCs is as a media center. Since most of them can output through HDMI at 1080p resolution, it becomes a great way to stream things like Netflix and Hulu directly to your TV, even if you don't own one of those fancy smart TVs. You can also use services like Pandora, Spotify, basically anything that Android can support.
You'll be able to make use of popular services like Netflix and Hulu on your big screen TV without paying for cable, making it a smart investment.
You can also access more limited services like Amazon Instant Video or Slingplayer to watch live television, but these are only available if you have the appropriate subscriptions.
As you probably know, one of the biggest problems with cord-cutting is that some services offer more content on their website than their mobile app. Thankfully, Android TV boxes allow you to stream services like YouTube and HBO Go from almost any device, making them a great choice for anybody who wants to make the switch.
In addition to making it easier to watch your favorite content on a big-screen television, many of these devices come with air mouse remotes that make browsing and controlling easier. This is a great benefit if you're relatively new to the world of cord-cutting, as it can make things a whole lot simpler.
Gaming Console
Since you have access to the full library of Android titles, you'll also be able to play games in 1080p resolution on your big screen TV. Obviously, you can't play any of the games that require a touchscreen, but the ones that only require a gamepad are fully playable if you use something like a wireless Android controller. Many of the popular games will support these controllers.
So, what are some of the best games to play on your Android mini PC? Well, there are a ton of different games to choose from, but we've compiled a few of our favorites.
First up is Asphalt 8: Airborne. This is a popular racing game that has been ported over to Android. It features great graphics and high-speed action that will keep you entertained for hours on end.
If you're looking for something a little more action-packed, consider checking out Modern Combat 5: Blackout. This first-person shooter will test your skills as you take on enemies in various environments. The graphics are top-notch, and it's one of the most popular Android games out there right now.
Last, but certainly not least, we have Grand Theft Auto: San Andreas. This is a huge third-person sandbox game that will keep you entertained for hours on end. Not only can you explore a wide-open world and complete various missions, but you can also take part in plenty of activities like gambling and even dancing.
Serving Files
By making use of both an ethernet dongle and an external hard drive, you can turn your $50 Android mini PC into a dedicated file server, letting computers and devices throughout the house access your hard disk storage in an easy manner, 24/7. This may require a bit more technical knowledge, but it can be worth it if you happen to have a lot of stored media.
One of the best features of Android is that it supports ethernet. Many people don't realize how useful this can be, but with an Android mini PC, you can use it to create your very own network. From there, you can connect to a hard drive and play movies or stream music from another computer on the same local network.
A great benefit is that these devices will serve files in a way similar to a NAS, in that they can be accessed from all different types of devices. Most notably, you'll likely want to set it up on your home network so that all of the computers in your house can access it.
Another benefit is that since Android supports ethernet, any iOS or Mac OS X device that has access to your network will likely recognize the Android mini PC, giving you even more options for accessing your media.
Secure PC
Even though Android mini PCs are primarily designed to run Android, they also tend to have the ability to run various forms of Linux, which can make them infinitely more useful if you know what you're doing. You'd be able to use them as a very secure workstation; since all of the data stays with the mini PC, it becomes a lot more secure just as long as you don't lose it.
If you choose to run Linux, you'll have a lot more flexibility when it comes to installing different types of tools and operating systems. In fact, if you know what you're doing, these devices can essentially become an offline hacking toolkit since they can be used as a portable penetration testing machine with enough knowledge.
While it might sound scary, the phrase "penetration testing" just refers to a process of checking for security holes in a system. If you're going to be doing this on your own, you'll likely need a computer that doesn't have any traces of files from your personal life since it will be examined quite thoroughly by anyone who might hire someone to do penetration tests on their system.
And if anything is found, the tester will likely notify the owner of the computer so that he or she can make any necessary changes to close up any security holes.
Having an Android mini PC with Linux installed means that you'll be able to run various applications and tools without worrying about your data being compromised since everything stays on the mini PC.
You can even load up the mini PC with tools like Kali Linux; this will give you a full computing environment that you can take anywhere and use on any computer or device.
The only drawback is that since this isn't exactly built for such tasks, it's going to be slow and may not be as effective as it would be with a regular PC. Still, if you know what you're doing, you'll be able to turn your Android mini PC into a very powerful tool that lets you do all sorts of things on just about any system without having to worry about privacy or security issues.
Family PC
Android is known for being quite user-friendly, which is reflected in its massive userbase and significant marketshare. And since you can plug a mini PC into nearly any display (as long as it supports HDMI), you can use it as simply a regular PC that can do most of what you need it to do, especially if you tend to do your daily tasks within a web browser.
The other benefit is that since you can use an Android mini PC as a regular computer, your whole family (and even guests) will be able to use it without having to do anything special.
This means that if you're heading out of town for a business trip or vacation and don't want anyone in the house to intercept your data, you can simply plug the Android mini PC into your monitor and leave it there until you get back.
It's also a lot more affordable than the option we discussed in the previous section, so if all you're looking to do with this is run some basic tasks, then an Android mini PC should be just fine for you.
This would also be a good solution if you're looking for something to give your kids access to media, games, and other tools without having to share your PC with them.
After Thoughts
With the right software, you can transform an Android mini PC into a hacking toolkit that lets you hack from just about anywhere.
In fact, it would even be possible to have multiple Android mini PCs with different operating systems and tools on them so that you always have something ready when the need arises.
And since they're small, you can just drop them into your pocket and take with you on the go.
There is a downside, though: since they're designed for media consumption instead of hacking tools, these devices will be slower than most regular PCs.
If speed isn't an issue for what you need to do, then there's no real reason why you can't use an Android mini PC for hacking tools.
After all, you can do just about anything with the right software.