Electric bicycles continue to raise their popularity in the market. Aside from having a vehicle you can use wherever you want to go, it can provide you with more benefits.
These include the following:
It mitigates the side effects of sedentary living
One benefit of electric bicycles is that they can mitigate the side effects of sedentary living. You can be engaged in physical activity without having so many disruptions in your daily schedule. You can travel to a place with lesser effort. Additionally, you can also improve blood circulation and relieve stress.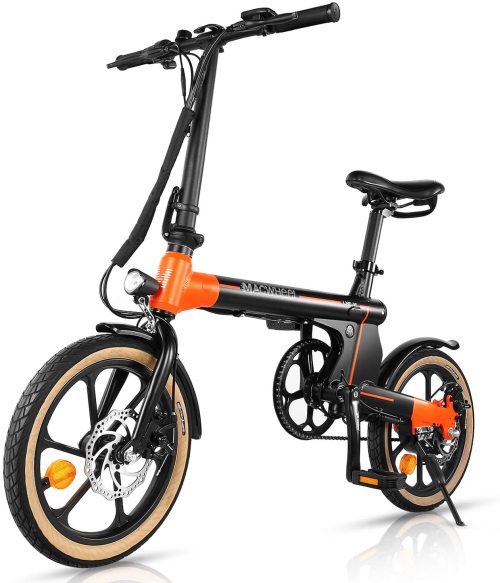 With a max speed of 15.5Mph , you can go faster and farther in electric mode without breaking a sweat. Want both speed and some joy? Choose enjoyable pedal-assisted mode so the motor provides a max range of 37 miles to you. Or turn it off, then you can ride it like a traditional bike without feeling any drag or resistance.
You can go to your destination faster compared to the average traffic speed
Traffic in the street can move slowly, which is quite disappointing. Well, electric bicycles can help you to go to your destination faster. With a battery-operated cycle, you can make your life easier.
Allows you to exercise for longer hours
Electric bicycles can let you exercise for longer hours. With this, you can have a medium intensity and high endurance workout. It can give you more customized exercises based on your strength. You're free to stop once you feel tired.
Excellent for families to use and share
Another good thing about electric bicycles is that it is excellent family use. With its flexible design, anyone can use it. You can use it to do chores around the city, commute, or take a stroll in your neighborhood.
Reduce stress and enhance blood circulation
As you use your electric bicycles regularly, you can give your muscles a workout. It also improves your blood circulation in your body, which can boost your energy. Aside from having a exercise while riding, it can also reduce your stress levels. If you want to happier, you can add bicycling to your regular routine.
Affordable and saves your time
If you buy an electric bicycle, you can save more of your time when it comes to your exercise needs. Instead of going to the gym, bicycling can save more of your money. If you want a physical activity in a practical way, the electric bicycle is the best solution.
Environment-friendly
By using an electric bicycle, you contribute to preserving the environment. Thus, it is environment-friendly and doesn't have carbon emissions that are harmful to nature.
Improves your metabolism
An electric cycle is also beneficial to enhance your metabolism and muscle strength. It can practice you for high endurance and also help you to maintain a healthy body weight.
Conclusion
Do you want to live healthier and enjoy the recreational ride? Then, you must buy your electric bicycle now!