Tile could also be a small waterproof and thus the newest Bluetooth tracker. It's well-known because of its usefulness in tracing your things. They're going only to be firmly affixed through your keychain or other pockets. You'll stick then on with the bonding agent.
It can be slightly uncomfortable to look at, especially on smaller apparatus, but it's genuinely the foremost versatile Bluetooth tracker.
What is Tile Sticker and its Features?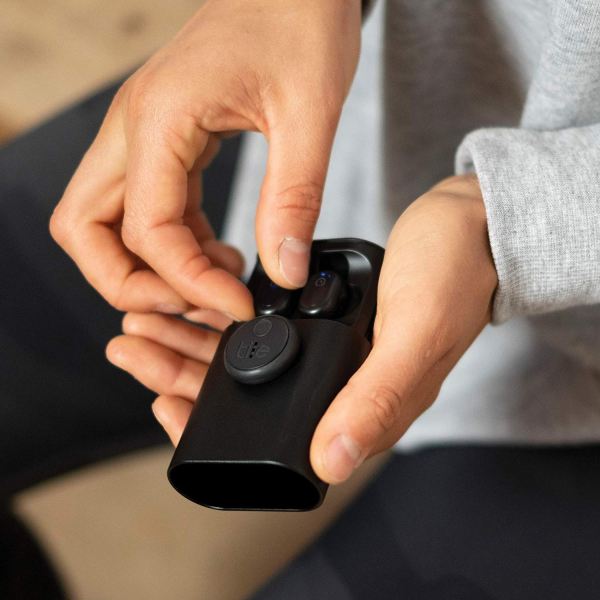 Tile Sticker is a product from the company Tile, which specializes in creating devices to help people keep track of their belongings. Tile Sticker is a small, adhesive Bluetooth tracker that can be attached to many different types of items to help you locate them if they're lost or misplaced.
Here's more information about it:
Size and Design: Tile Sticker is small and discreet. Its compact size allows it to be stuck on various items without being intrusive or affecting the usability of the item. It's designed with a built-in adhesive for easy application.
Technology: Tile Sticker uses Bluetooth technology to connect with your phone. Once paired, it can send its location to the Tile app on your phone as long as it is within the Bluetooth range. This makes it useful for finding items in your immediate vicinity.
Range: Tile Sticker has a range of about 150 feet. That means, as long as the sticker is within this range, you can make it play a loud tune to help locate the attached item.
Waterproof: Tile Sticker is waterproof, making it versatile and practical for use on items that may be exposed to moisture or water.
Battery Life: The battery life of the Tile Sticker is up to three years. You won't need to charge it or replace its battery during this time.
Tile App: The Tile app, available on both iOS and Android platforms, allows you to ring your Tile Sticker, view its last known location on a map, and enlist the help of the Tile Community to find your lost item.
Benefits of Using Tile Stickers?
Ring Your Things: The Tile Sticker is equipped with a speaker that can emit a loud ring. This feature is particularly useful when you know that the misplaced item is in close proximity but can't spot it. By using the Tile app on your smartphone, you can command your Tile Sticker to start ringing. As long as you are within the 150 feet Bluetooth range, you'll be able to hear the sound and find your misplaced item. This can come in handy for finding a wide range of items, such as remote controls, keys, or any other small object that is prone to be misplaced.
Find Your Phone: The Tile Sticker isn't just useful for finding lost items, but also your lost phone. If your phone is within Bluetooth range and connected to the Tile Sticker, you can double-press the Tile button on your sticker, and it will make your phone ring, even if it is in silent mode. This two-way finding feature can be a lifesaver, especially in situations when you are running late and can't find your phone.
See it on a Map: The Tile app comes with an integrated map that keeps track of your Tile Sticker's location. Whenever your phone's Bluetooth is connected to the Tile Sticker, the app records the location. So, if you leave your item somewhere, you can refer to the map to see the last recorded location of your item. This feature can be useful for bigger items such as bags or laptops that you might leave behind at a café or at work.
Use Community Find: The Community Find feature is an innovative solution to help find your lost item if it's not within your Tile's Bluetooth range. If your Tile is lost and it's out of the Bluetooth range, you can mark it as lost in your app. Once marked, whenever any Tile user comes within range of your lost Tile, their app will send an update of the location of your Tile to your app – all of this happening anonymously. This crowdsource finding feature can help you find your lost item even if it's miles away from you.
Our Picks of Tile Stick packages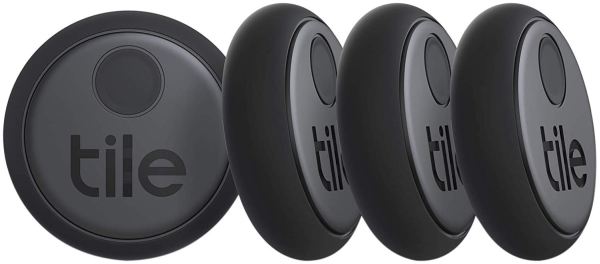 You can save some money by buying the 4 Pack package. This package is the best for tracking small things such as remotes, and phones.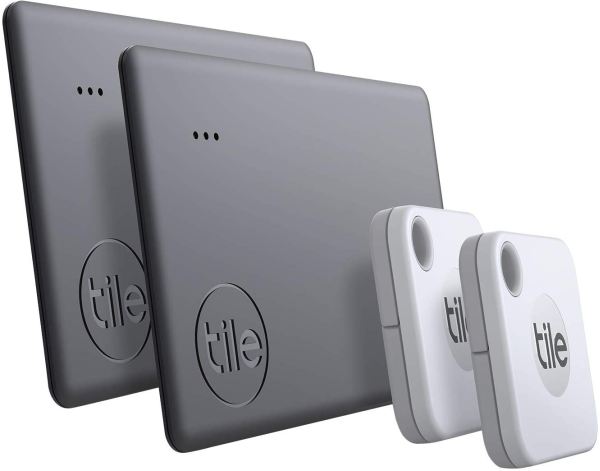 This package is suitable for tracking both small and medium objects. The Tile Slim has a hole that can be easily connected to small objects such as keys.