There are many people who find themselves in low-light situations, but can't see their keys clearly. If you're one of them, then it's time to take action and get yourself this amazing backlit keyboard today.
What is a Backlit Keyboard?
A backlit keyboard is a keyboard that uses LEDs to illuminate the keys. These keyboards come in a variety of colors, but most typically they are white to avoid blinding the user with too much light.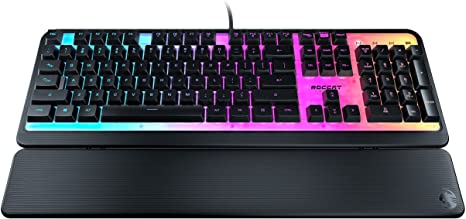 How Important Is a Backlit Keyboard?
Having a backlit keyboard can be incredibly important! This is especially true for students of all ages, who often find themselves writing papers, typing out homework assignments, and learning study material in low-light situations.
Not being able to see the keys on your keyboard can make performing these tasks incredibly difficult. When you have a backlit keyboard, though, you'll be able to see the keys as if it were daytime.
How Can a Backlit Keyboard Benefit You?
A backlit keyboard can benefit just about anyone! If you find yourself typing out assignment after assignment, and spending hours and hours on your computer at night, then having a backlit keyboard will help you tremendously.
You'll be able to see the keys on your keyboard with ease, so you won't have to struggle or strain your eyes anymore. If you're a student, then this keyboard will make studying much easier for you!
It works great, is completely customizable, and will make typing out essays much easier no matter what kind of day you've had.
You'll never have to strain your eyes again when trying to type out that essay for school. With one of these keyboards, there's simply no reason why you should ever put yourself through that frustration again!
And with a large variety of colors to choose from you can feel pretty while typing. You just have to get yourself one of these amazing keyboards today!
After Thoughts
A backlit keyboard can be a considerate option for anybody who often works in low light. The benefits of having a backlit keyboard are many, but the best part is how easy it makes typing out essays or writing papers for class. It will make finding the right keys easier, which means less eye strain and more time being productive.
They also come in various colors to match your mood and style, which is a nice touch if you're looking to add some personality to your workspace. There's definitely more good news surrounding this kind of keyboard that makes it well worth its price tag, so if you've been having trouble seeing the keys on your current keyboard, or have had issues with backlighting in general- you'll want to take action now.