Are you tired of using the same generic ringtone as everyone else? Do you crave a change? If so, you should download ringtone apps to spice things up. Here are five best free ringtone apps for Android devices.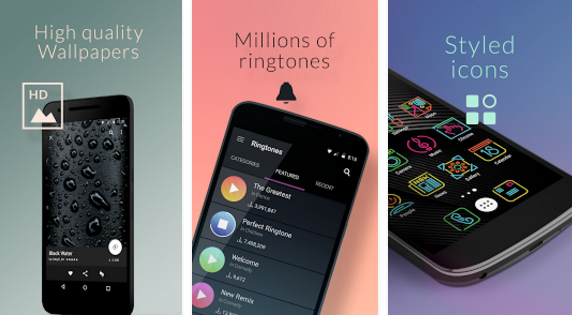 With the help of this app, you can customize features ranging from ringtones and wallpapers to alarms and app icons. This app includes millions of free ringtones allowing you to select different ones for different contacts.
Do you wish to set your favorite song as your ringtone? With Audiko Ringtones, you can do so easily. It consists of more than two million tracks for you to choose from. The app takes up a small space of 8 MB and provides you with a quick search result based on genres.
This app allows you to revamp your device completely. It includes an array of options for both wallpapers and ringtones. You can decide a theme varying from romance to funk, and choose a ringtone accordingly.
MTP is a community of users. Benefit from what other customers share and add your ringtones to the never-ending portfolio. You can add your favorite ringtones to your Favorites without having to download them, thereby saving space. The easy interface allows you to search different ringtones with a simple touch. You can also use the app for wallpapers.
Ringtone Maker allows you to create personalized ringtones. You can edit the ringtone by sliding arrows to pinpoint the start and end point. You can also add features like fading in and out to create an enhanced effect. Moreover, you can record and edit audio clips and delete them if you are not satisfied.