Too busy to enroll on a proper Korean language course? Here are the 5 best apps to learn Korean on your iPhone and iPad on the go: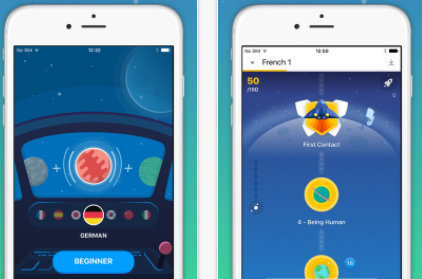 Memrise is a famous app to learn various languages, including Korean. Over 15 million people all around the world are using the app daily. All courses are made by a team of linguists and language experts. It is FREE but with a subscription, you will get access to  extra set of games, chatbots and an offline mode.
Korean English Dictionary Translator Travel App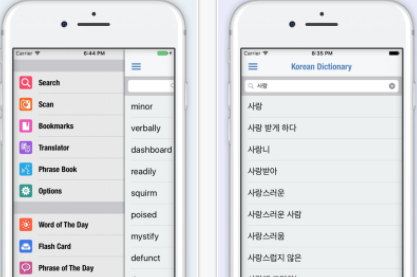 This bilingual dictionary is perfect for students and tourists. The app allows you to translate words and phrases from English to Korean and vice versa. This offline dictionary includes over 150,000 Korean words to enable you with the opportunity to learn the language quickly.
Korean English Dictionary can translate individual words, phrases, whole sentences, or text in image via camera. You can use bookmark and recent history for quickly recall recently learned words. It also has multiple games help to improve English and Korean vocabulary.
In 24 Hours Learn to Speak Korean by SNA consulting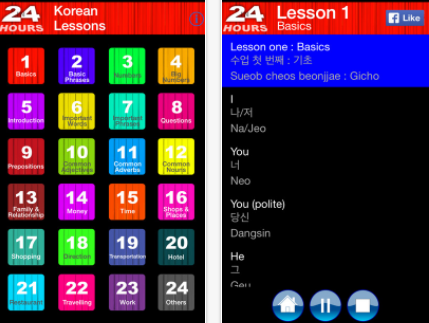 This app claims to teach you Korean in 24 hours. These kinds of apps prove to be a good starter for tourists and businessmen who are looking to learn the basics as quickly as possible. The app includes audio and over a thousand words for you to learn.
Hangeul 101- Learn Korean Alphabet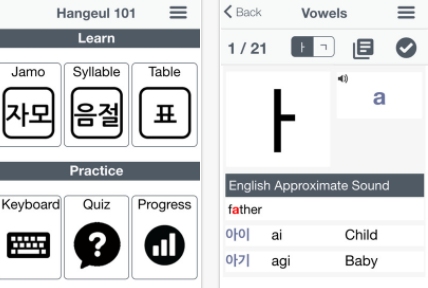 Hangeul 101 includes audio pronunciation, which makes learning Korean an easy feat. It comes with various value-added features like over 28 basic exercises, a quiz system, and inclusion of 140 syllables. This app is ideal for starter to learn 40 letters from modern Korea, including 24 basic and 16 compound consonants and vowels, and 80 word examples.
Learn Korean: Phrases & Words for Travel in Korea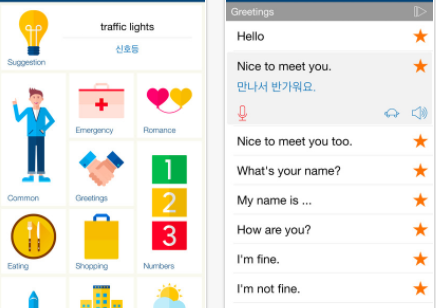 This native Korean speaking parrot is here to help you polish your ability to speak Korean. Learn Korean: Phrases & Words will help you to improve both speaking and listening skills. The app does not require an internet connection.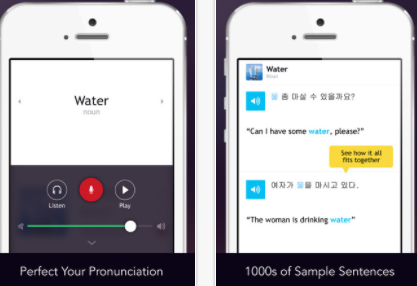 Learn Korean – WordPowe's interface is clean, beautiful, and user friendly. The app includes over 2000 essential Korean vocabularies for you to learn and also contains sample sentences. You can get access to the newest KoreanClass101.com audio lessons when you sign up for a Free Lifetime Account within the app. Perfect your pronunciation with this app and master the basics of Korean.