Rooting your Android device is a great way to unlock its full potential. By rooting your device, you can customize it to your exact needs and preferences. However, rooting your Android device can be a daunting task. Fortunately, there are plenty of powerful PC tools that allow users to easily root their devices with a few clicks of the mouse. Here are five of the best root tools for PC that you should consider if you are looking to root your Android device.
If you want to root your Android device but don't know where to start, read this article first then choose one of the following tools below.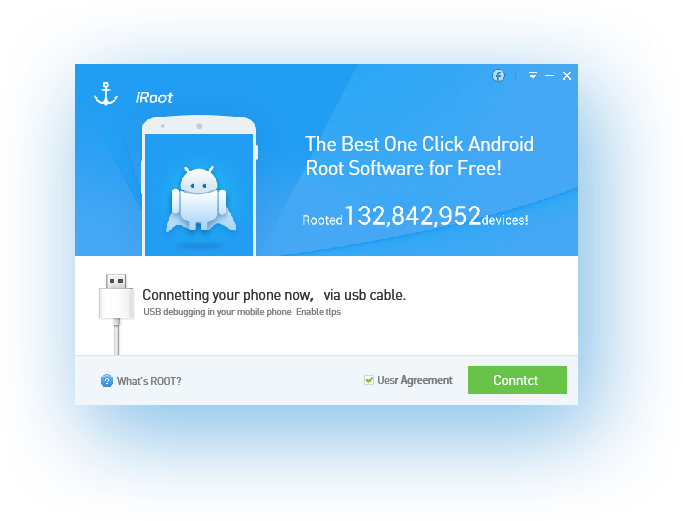 KingoRoot is one of the most popular and reliable root tools on the market today. It supports both Windows and Mac computers and offers one-click rooting for many Android devices without having to install any additional software or drivers.
Once KingoRoot has rooted your device, you will have access to a wide range of customizations and features that weren't available before.
If you don't want to use the PC version, you can use KingoRoot's APK which can be installed on your device and allow you to access root access without connecting to a PC. Furthermore, both versions are free to download and use.
KingoRoot supports quite a large number of devices of various models from various brands and manufacturers.
iRoot is one of the simplest ways to gain root access on an Android device from a computer in no time at all! iRoot allows user to remove the limitations of your Android device's permission without risking turning your device into a useless brick. It also allows user to flash custom ROM & Kernel and uninstall pre-installed apps.
All you need to do is download iRoot onto your computer, connect it via USB cable (or Wi-Fi if supported), click "root" button in iRoot app, wait for the process completion message (which happens within minutes), disconnect the phone from PC & enjoy!
With this tool's simple user interface & efficient performance, it's no wonder why iRoot has become such a popular choice among those looking to root their phones without having any technical knowledge whatsoever!
If you have an Android smartphone that runs on an older operating system, such as 2.2 to 4.4, then BaiduRoot software could be a useful tool for unlocking and repurposing your device. Not only does this utility offer support for over 6,000 Android devices, but it also comes with dozens of powerful integrated intelligent root engine tools that provide safe rooting with no risks.
This utility is based in Beijing and is primarily written in Chinese, yet the good news is that an English version of the software has been released by enthusiasts for international use. Root your old device with ease thanks to the many advantages provided by BaiduRoot — from perfect coverage of older Android models to unparalleled security — making it one of the most comprehensive solutions out there for keeping those dusty phones alive and kicking!
With its vast array of capabilities, any user should find something beneficial in this all-in-one suite of root services. Whether you're a tinkerer or just want to extend the life of your phone, don't let occasional language barriers get in the way; give BaiduRoot a try today! It might just be what you need to turn an old relic into a modern powerhouse!