A large number of people use Google Docs for a variety of tasks, from work to school. Unfortunately, this means that some people have to deal with the hassle of downloading images from Google Docs. Luckily, there are several different ways you can download images from Google docs. In this article we will discuss 3 easy ways you can download images from google docs and make your life easier!
Capture screenshot
This is the least complicated method of downloading images. And it works well if the image is small and fit into a monitor's screen size. Otherwise you have to capture multiple screens and crop it to the part you need.
Simply use Windows Snipping Tool to take a screenshot of your Google Docs page, and save it in whatever location you prefer!
Perhaps the most straightforward way to download an image from Google Docs, directly off of Chrome or Firefox browser window, right click on the desired image and save it to your desired location.
This method requires the use of an extension for Google Chrome or Firefox; this is also the most time consuming method.
There are many browser extensions which can capture a web page's screenshot. I use Nimbus as it is an easy to use extension which does not require annoying pop ups or ads.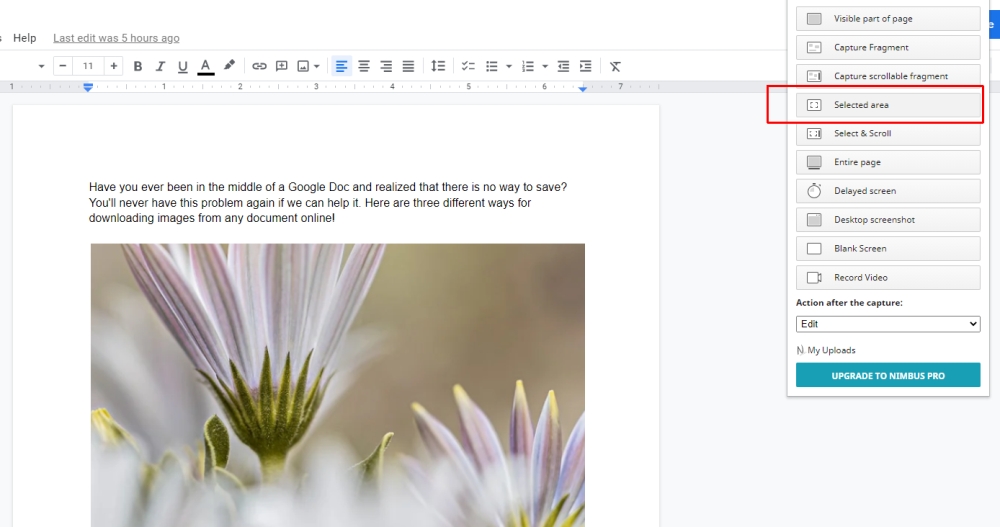 After you download the extension, open it and click on an action like 'Capture Full Page Screenshot' under the tools tab. This will take a screenshot of your current browser window, including all web space outside of the Google Docs page; this allows for easy photo chopping.
After the screenshot is taken, click 'choose file' in Nimbus and select where you want to save your image. This will automatically open up your file explorer window in that location.
Publish the Doc to the Web
Google offers an easy way for its users to publish a doc file as a web page. To publish your file to the web, simply click 'File', then click 'Publish to the Web'; follow the instructions from there.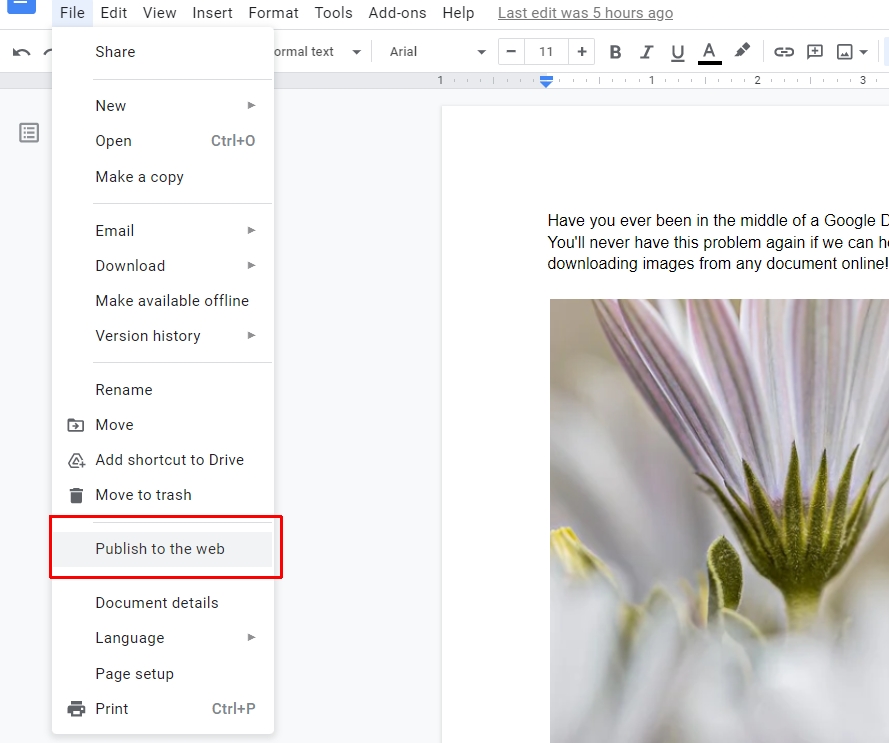 After the web page is published, you can right-click to save the image.
Download the Doc as HTML pages
This method is good if you have lots of images within a document. It is also one of the only ways to download images from docs in PDF format.
First, open up Google Docs and select 'File', then choose 'Download as HTML'.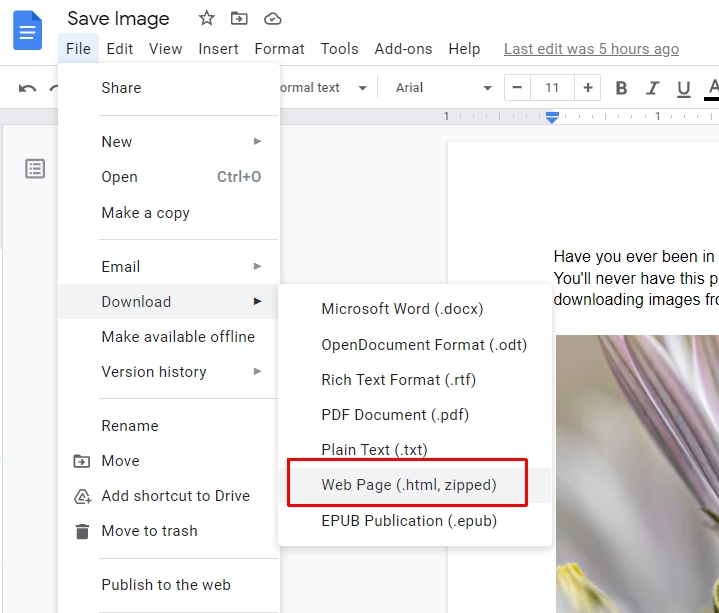 This will download your entire file into your downloads folder. Open the html file using any browser, and right click on the desired image to save it.
Save Image to Google Keep
Google Keep is Google's cloud storage app, similar to Evernote. If you have an Android phone, this may already be set up for you. If not, I recommend it because it makes saving images extremely easy; you can even make notes on an image if needed!
Right-click on a picture from Google Docs then choose 'Save to Keep' to create an image note on Google Keep!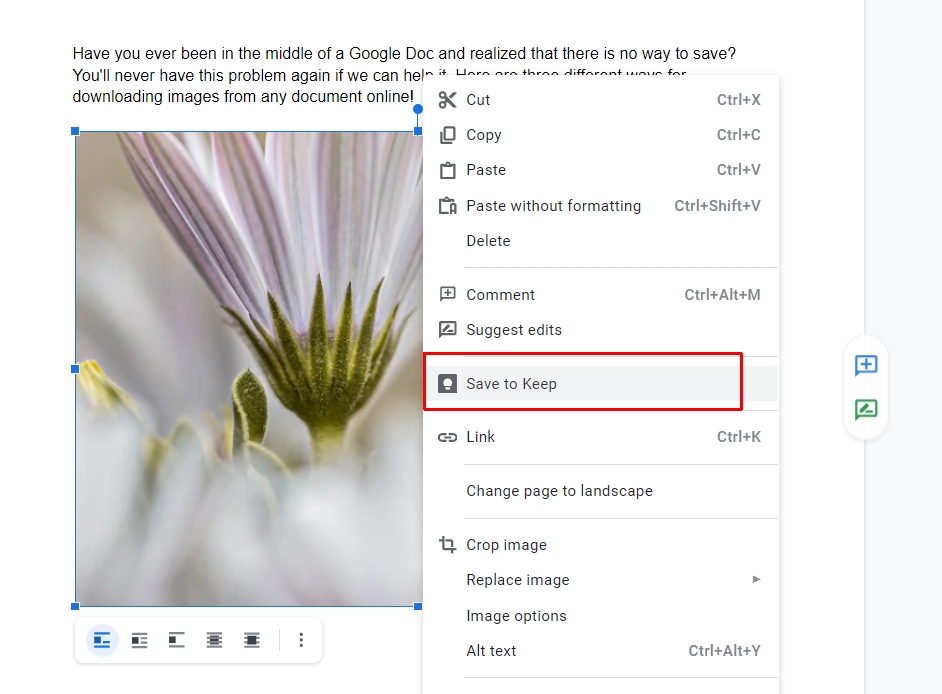 Once you click a picture, a pop-up window will show up, allowing you to save the image. Click the 'Save Image' button, and select where you want to save it in Keep.
After that, Keep will automatically put your desired image in the correct folder.
If you don't have an Android phone, simply download Keep from Google Play on your phone and follow the same instructions for saving images from Docs.
Final Thoughts
All of these methods are easy ways to download images from Google Docs, but one of them is bound to help you out. I hope this article has been useful to you, have a great day!