Are you tired of using the same screen locker app every time? Here are the eight best screen locker apps for Android that can make the locked screen more fun and interactive.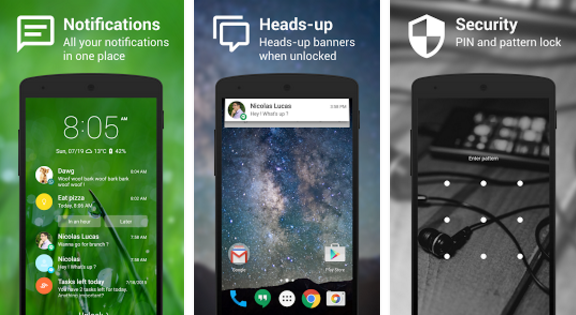 This straightforward and useful locker possesses powerful notification features that will never let you miss out on your notifications ever again. It has different locking options such as a slide lock along with pattern and PIN security. It also allows users to customize settings for each application. Moreover, it gives time and location reminders on its exclusive material design.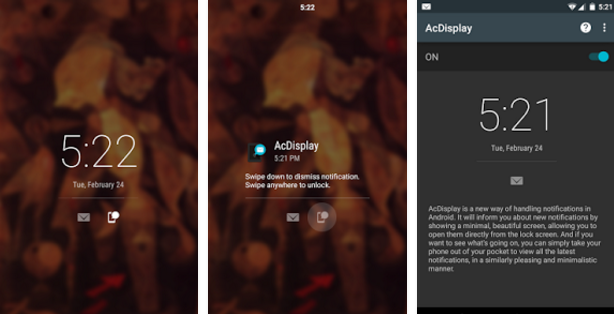 AcDisplay will not only lock your mobile screen but also handle all your notifications. It will inform you about all your latest notifications by exhibiting a small, attractive display, letting you get access to them right from your locked screen. It has an incredible level of stability and helps save your mobile's battery during idle hours.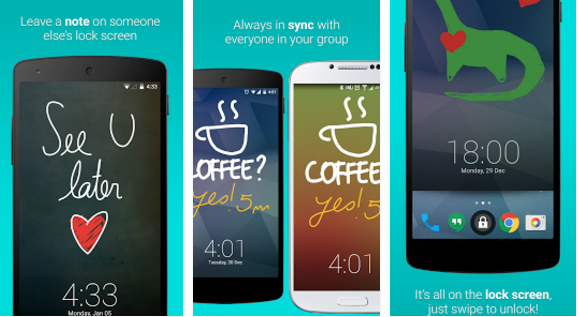 This screen locking app is not only secure but also fun. It lets you draw on the screen when the screen is locked. You can leave notes, photos, or drawings for you friends or anyone to see when they check your or their mobile. When you use this app, it will replace your old screen locker with a whiteboard, so you can leave hand-written or drawn things on it and sync it with your friends so that they can see them.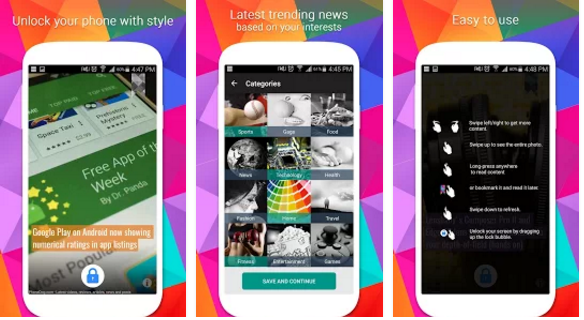 NextNews allows users to get the most important news and stories directly on their screen. All the stories are based on the user's interest, which means that they can choose what they want to hear about on their lock screen. You can obtain RSS feeds from several secure and respected websites and get them displayed right on your lock screen.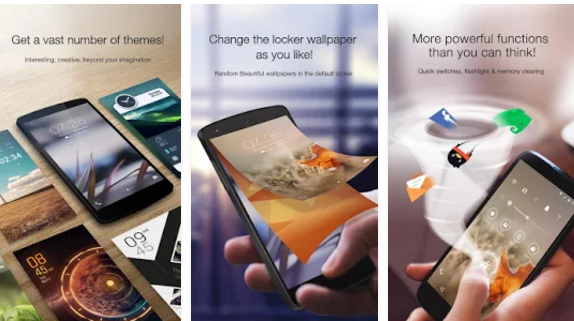 GO Locker permits users to have the most stable and secure locking system. Not just that, but it also let users set buttons on the left side of the screen for easy access and provide them with an app booster to make their mobile clean and fast. It also possesses a huge range of themes and different unlocking styles so that you don't get bored with the same layout.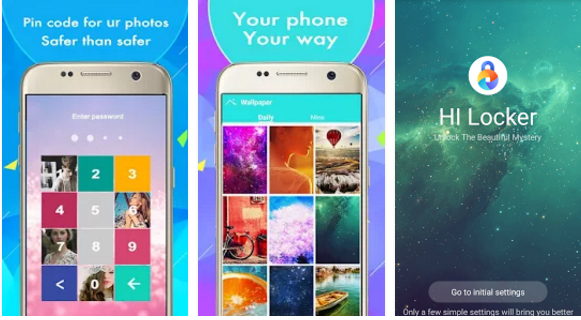 Hi Locker comes with various unlocking styles for Android users. It has a material design and exhibits notifications on the lock screen in an interesting way. It is easy to use and is not too heavy on your mobile. This fantastic app also lets you customize every feature according to your needs. It also shows weather and future events, and you can also choose to hide them if you want to.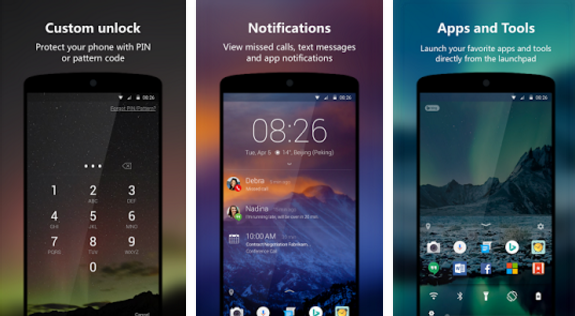 If you're a busy professional, then Next Lock Screen is the perfect app for you. It not just allows you to have a decent screen lock but also helps protect your device from unwanted access by undesirable people. It will assist you in making your mobile focused on being productive. It provides not only PIN and pattern lock but also fingerprint unlock and smart lock based on location.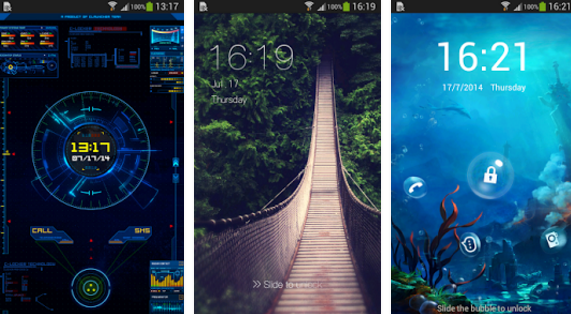 C Locker provides a pleasant and safe way to lock your screen that provides a huge number of features along with shortcuts to make your screen refined. This app allows users to have over thirty different customized shortcuts for several options such as making calls, reading notifications, accessing apps, and much more. It has many stunning themes to choose from.