Even with all the craze about HD graphics in gaming, Pixel art style still has its place in this market. There are many apps to help a designer create pixel image on the go. Following are the best iPhone pixel editor apps.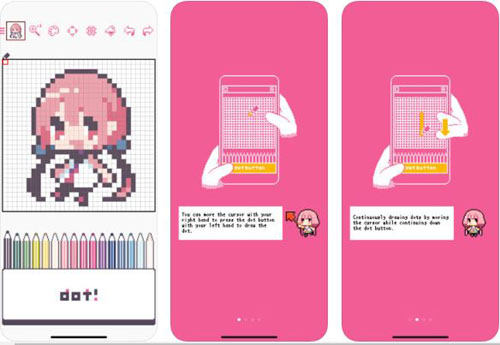 dotpict is a simple app to draw a simple pixel picture.
Pen tip stays away from your finger so you can see it clearly to draw.
It supports auto-save, undo, redo, zoom, and guideline grid.
Your work can be shared via email or social networks.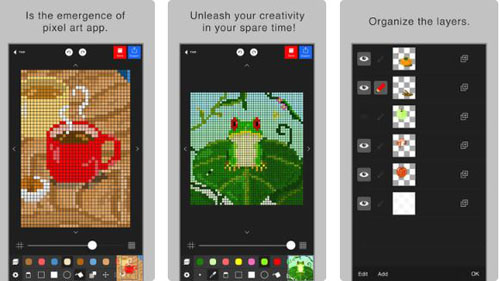 Dottable has every simple feature for a pixel editor.
Layer editing
Various tools: Pen, Syringe, blotting out, rectangle, circle, transfer… etc
Animated GIF export
Undo, Redo
Color making
Zoom-in, Zoom-out
Saves
Setting canvas size
Setting the dot size of exportation
Rotate function
Selection area
Loading a picture for trace
Conversion function of a picture to pixel art.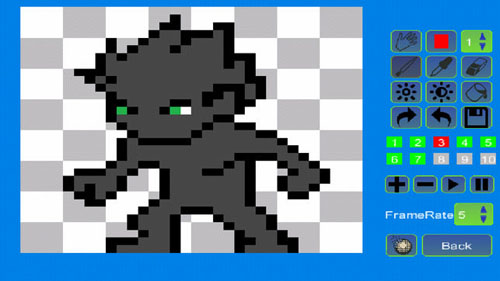 As the name suggests, you can do both cool pixel arts and turn them into animation.
Create pixel art from scratch or based on an existing image.
Adjust next GIF frame picture based the previous picture.
Export animation as a GIF format.
Edit an existing GIF file.
Share your GIF Pixel Animation with your friends.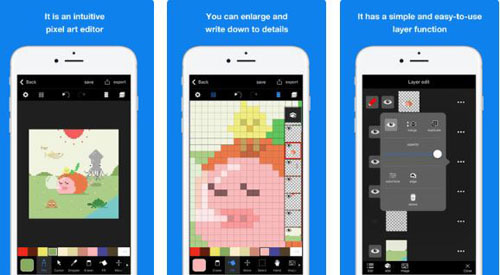 Pixelable has necessary functions, like layer editing, color making, and various tools.
Layer editing
Tools: pen, spuit, filling and transfer
Undo and redo
Animated GIF export
Color making
Pinch in and pinch out
Setting canvas size
Setting a exporting pixel size
Reflection function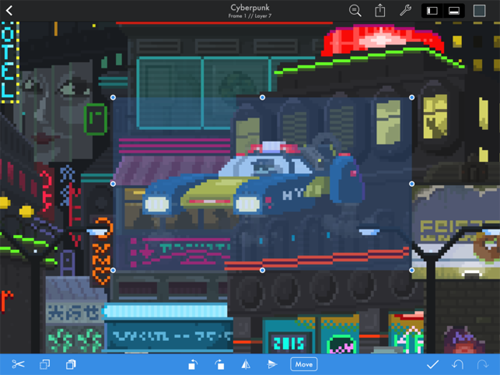 Pixaki is a powerful pixel art creation studio suitable for iPad. You can find many features and tools like a desktop's pixel editor. The tool includes custom canvas sizes, layers, animation, precise color selection, and customizable palette. It can export your work to various image formats such as Photoshop PSD, GIF, PNG, sprite sheets.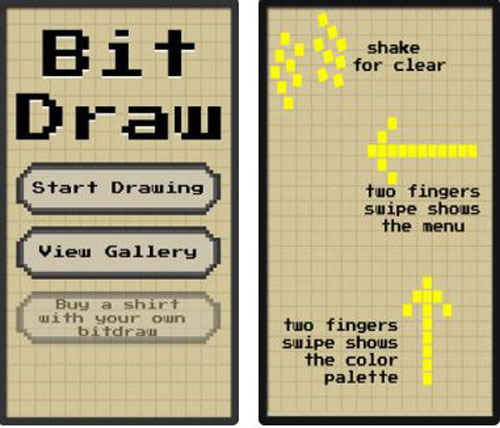 This is a simple app that allows you to draw pixel by pixel images and share them with your friends.