If you are looking for some Kpop apps, you already know how difficult it is to find them. Well, we did the hard work instead of you and we are able to offer you 5 apps which are more than just perfect for this matter. All of them have something special to offer.
Kpop Apps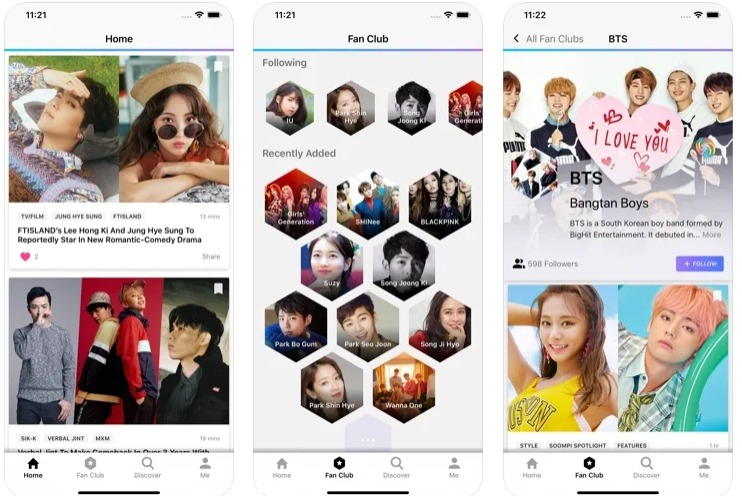 This is the official app of Soompi.com, which is one of the biggest Kpop-related news sites. You can keep up-to-date with everything happening in the world of Kpop and Kdrama.
Soompi curates the latest happenings in K-pop and K-drama, with a focus on daily news: breaking stories, trending releases and quizzes. A must-have for any fan!
Soompi is the premier source of info for pop culture enthusiasts around the world. Dedicated to news as well as fancontent ranging from trivia questions to exciting debut announcements–and everything in between–Soompi is your one stop shop for all things Korean entertainment related.
This app is the best for all Kpop lovers. It comes with all the features you are going to need and it is loaded with available songs. You will definitely enjoy using it. Furthermore, this is one of the most popular apps of this type at the moment.
The KPOP Music Radio App is a new awesome way to listen to K-Pop wherever you are! Use either the lock screen, iOS widget or download for even more convenience from your home screen. It has Apple TV integration allowing music playback while watching and control over songs and playing them in the background. In addition, it allows for song data on the lockscreen and shareable content on social media with embedded Youtube videos – all within an app.
Kpop Amino is a social network for all KPOP fans who want to share their love and passion for Korean music, language, culture, idols, and more. You can be the first to get translated updates, view airport fashion, fan art, appreciation posts, fan projects, and more.
KPOP Amino is the one-stop-shop for all things Kpop! Join today to get instantly connected with international fans of all your favorite Korean idols and artists. Share all of your favorite Kpop gifs, blogs, photos, and voice your thoughts about current music releases or other latest news in this community full of fellow Hallyu enthusiasts.
The app allows you to learn lyrics of all, known Kpop songs. It is very easy to use it and it is very appealing for those who want to find the best way to learn the lyrics of this genre.
As the name suggests, this is a radio app which lets you listen to all popular radio stations. New ones are added daily, therefore you can get much more in the near future.
Kpop Games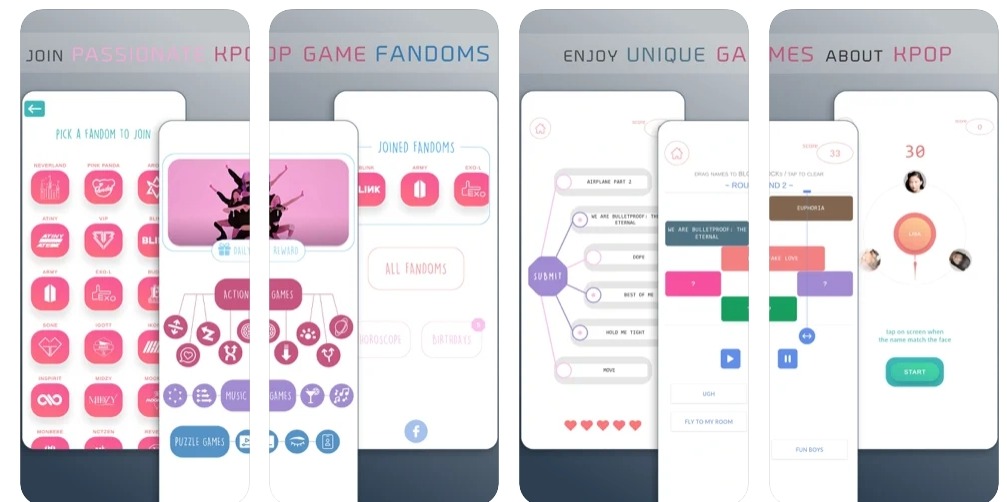 The app is actually a game which is adored by Kpop lovers. We like the game and the features it had to offer. You will as well. Constant updates are guaranteed.
The fun and interactive Kpop game is popular among KPOP fans everywhere! With games for every FANDOM, you will be satisfied with how entertained you are in this app.
You can find all the popular KPOP songs in this game. What are you waiting for? Get your mobile device right now and play with it!
You should test your knowledge regarding Kpop songs using this app. There are more than 200 songs which are involved in the app. Furthermore, this is a free app, but you can get premium version which has no ads.
Summary
It looks like finding the best Kpop apps for iPhone and iPad isn't difficult after all. Luckily, we were able to help you. GO to App Store and download one, two or all of them.