A digital painting tool is a program or application used to create digital paintings. These tools can vary in features and complexity, but most of them include basic tools like a brush, pen, or eraser. They also often include advanced features such as layers and filters.
Whether you're an experienced artist or just starting out, finding the right digital painting tools can be a daunting task. With so many options available, it's hard to know which one is right for you. That's why we've put together a list of the five best free digital painting tools, so you can get started on your next masterpiece. From simple drawing tools to powerful photo editors, these programs have everything you need to create stunning works of art.
Top-Rated Free Digital Painting Tools
Here is the list of the top five digital painting tools that you can use to create game assets.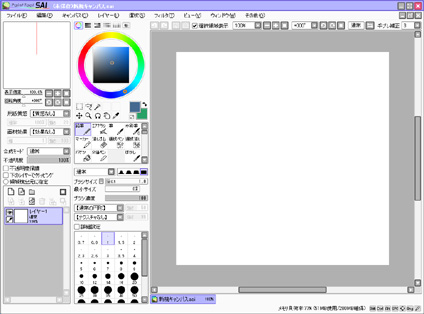 It is a lightweight and high quality painting software that offers stable and easy operation, making digital art more comfortable and enjoyable. Its user interface lets the user open multiple documents at a time. It features various faster drawing tools including Watercolor, Pen, Airbrush, and Marker that can be easily customized and stored in slots in the interface. The drawing canvas can be both rotated and zoomed using the hotkeys configured on the keyboard or sliders on the navigator. The software allows work to be done on separate layers that can be masked by clipping to a lower layer, enabling to add highlights and shading to an area without making new masks for additional layers.
It is a professional quality vector graphics software that can be run on Mac OS X, Windows, and Linux/GNU. Used by design professionals and hobbyists across the globe, the software is great for creating a variety of graphics, such as icons, diagrams, maps, illustrations, logos, web graphics, and maps. Inkscape features a broad range of useful tools for object creation, manipulation, and grouping. It uses the W3C open standard Scalable Vector Graphics (SVG) as its native format and is an open source and free software.
This is a free paint program for Windows only that enables the user to create masterpieces from scratch as well as touch-up photos. It supports unlimited layers, undo and history, special effects, and more. Paint.NET is a very powerful pixel editor that has a very user-friendly and intuitive interface. It features various helpful tools, such as Clone, Eraser, Magic Wand, Magnifying Glass as well as floating Tool menu boxes that become transparent, so you do not need to stop what you are doing once you start using it.
This is an open source and free painting tool designed for illustrators, matte and texture artists, concept artists, and the VFX industry. It offers several common yet innovative features to help both the amateurs as well as professionals. Krita has a very intuitive user interface which allows moving and customizing panels and dockers for your specific workflow along with creating shortcuts for commonly used tools. It includes three different ways to stabilize and smooth your brush strokes and a dedicated Dynamic Brush Tool to add mass and drag.
GNU Image Manipulation Program is a freely distributed software used for photo retouching, image authoring, and image composition. It allows the user to customize the view and behavior as they like because every task requires a different environment. The widget theme lets them change colors, widget spacing, and size of the icons to custom tool sets in the toolbox. GIMP user interface is modularized into docks that allow you to keep them in their own window or stack them into tabs. It also features a full-screen mode where you can not only preview your artwork but also edit it.