Every part of your car is important for its performance. So, you must make sure that these are all in good condition always. Meanwhile, not all repair works are not advisable as a do-it-yourself operation. With that, you must leave it to the experts. To help you with this, the following are the 8 best online car repair websites you can trust.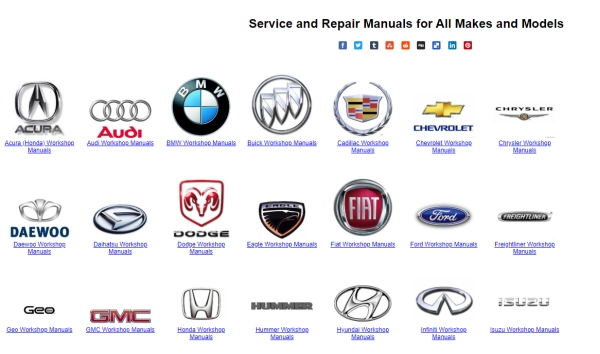 This site can offer you easy-to-follow manuals for free. It will help you with the tools you need to fix your car issue.
This site can provide you with comprehensive repair guides that match your specific needs. It has easy navigation and comes with troubleshooting guides, step-by-step repair instructions, animated diagrams, recall information, and video examples.
AutoZone is popular for guiding car owners about repairs. They offer 'problem solving' guides to fix your car issues.
iFixit provides information on fixing models from the 1960s to 2011. It can assist you with the parts and tools you need for performing your fixing project.
This site provides details about tune-up procedures, routine maintenance, engine repair, and more. However, it is not a free website, but they offer membership options.
This site is popular for offering information on repairing cars for the do-it-yourselfer. They provide manuals for imported and domestic vehicles in the US from 1982 to 2012 except for Mini Cooper and BMW. They offer easy-to-find information and are one of the most comprehensive websites on this list. Meanwhile, they also require pay memberships.
It is considered the car community's WebMD. They provide different topics about car repairs. One downside of this site is that they don't sort the model and vehicle make. So, you can get a general idea of repairs. Like other websites, they also offer you information about the tools and parts you need for your fixing project. The good thing about this site is that they offer their services for free.  
This site can give you information about imported and domestic vehicles in the US between 1983 and 2011. It is also designed for do-it-yourselfers. They have easy-to-follow diagrams. It also offers membership options.
Do you have problems with your car? Then, the 8 best online car repair websites mentioned above can greatly help you. They can offer you the right solutions for your car repair needs.