Having a good hobby like car and bike repair is power. But it might give you a hard time learning this hobby. But once you learn it, you will enjoy repairing your damaged bike or car.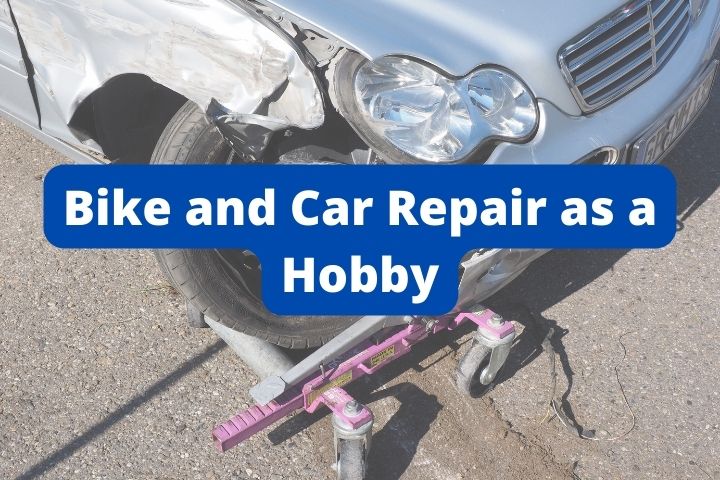 Why Should You Make Bike and Car Repair as Your Hobby
So, the following are the good reasons why making bike and car repairs is a good hobby. Keep on reading and enjoy!
You will impress others
When it comes to car and bike repairs, being an expert will certainly impress others. There's nothing like watching someone who knows exactly what they're doing when it comes to fixing up a vehicle.
Not only will they be able to quickly diagnose the problem, but they'll also be able to easily fix it. This level of expertise is sure to garner respect from those who witness it.
It would be an excuse for you to purchase new tools
No individual in this world would not love tools. Purchasing new equipment is much happier compared to purchasing new agates during your childhood days. All the materials you have are considered your investment. And the more you will purchase new tools, the higher your chance to be hired for your desired job.
You have a longer bond with your bike or car
The longer you will work with your bike, the more you will understand the traits of your car. And there will be no clonk, rattle, or squeak that you will not determine when you know your bike better. You and your car will be one in the long run.
And that is one of the reasons why you should make a car and bike repair as your hobby because you will have more confidence in your car. You can also ensure that you will ride safe if you are the one who fixes its damage.
You will discover a world of information about your car
As you start making bike and car repairs as your hobby, it might be hard for you to know every part of your bike. But as time passes by, you will discover a world of information about your car little by little. And that is one of the reasons why repairing your cars and bikes is an enjoyable hobby.
You will learn about the different parts of your car and how they work together to keep your car running smoothly. You will also learn about the different repair techniques and which ones are best for each type of problem.
In addition, you will have the opportunity to meet other people who share your same passion for car repair. As you become more knowledgeable about your car, you will be able to take on more challenging repairs and eventually become a master mechanic.
It is very satisfying
When you fix your car accurately, you will feel very satisfied – it is a job well done for you. Once your bike is done, you just reaped your hard work in repairing it. You feel like an expert in repairing your car or your friend's bike with a positive result.
How to Get Started?
Making bike and car repair your hobby is not that difficult.
Learn the basics
You can start it by learning the basics of mechanics. This includes understanding how each part of the vehicle works and how to fix common problems.
There are a lot of ways how you can do this. You can learn a lot by reading guides and watching videos online, or by taking classes at a local community college.
You can also watch videos about the basics of mechanics on YouTube, read articles on the internet, or buy books about car and bike repair. Each of these methods has its own advantages and disadvantages.
For example, watching videos might be a more visual way of learning for some people, while reading articles might be better for others who want to learn at their own pace.
Practice
Once you have learned the basics, you can now start practicing it. You can ask for help from your friends who have cars or bikes.
Or, you can go to small garages and ask permission if you can do some repairs under their supervision. This will give you a chance to try out what you have learned and to get some feedback.
Get advice from experts
When starting a new hobby, it is always better to ask for guidance from experts. This way, you will be able to avoid making mistakes that may cost you more money and time.
You can get advice from experts by asking around, reading articles or books written by professionals, or attending workshops.