Few games have been subjected to this treatment quite like Supercell's tower-defense game Clash Royale, an epic multiplayer online battle arena game that has hooked millions of people with its addictive and airtight gameplay. Released in 2016, the game has recently passed the $1 billion mark in global revenue, making it a true titan of the space.
But what if you're looking for something a little different, what apps should you download? For that matter, what if you want something very similar – what to turn to at that moment?
Here are 5 mobile games similar to Clash Royale.
Chaos Battle League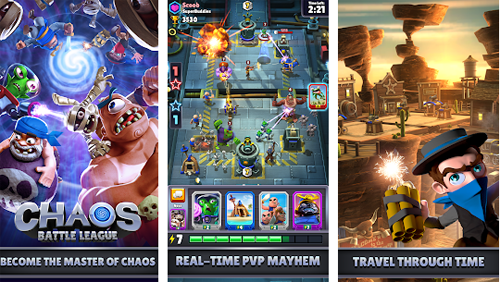 In Chaos Battle League, players take on opponents from all over the world in real-time matches. By winning matches and climbing the leaderboards, players can advance through Leagues and unlock new Cards. These Cards can be used to enhance your team and strategy.
Players can customize their team's Defensive Towers to better withstand attacks. To really give yourself an edge, use powerful Special abilities against your opponents. If you'd rather team up with other players, join a Guild. Here you can level up your cards and share strategies with fellow guild members. You can also earn in-game perks by completing quests.
There is also a PvE mechanic that lets players complete quests to earn in-game perks that can help out their game.
Castle Creeps TD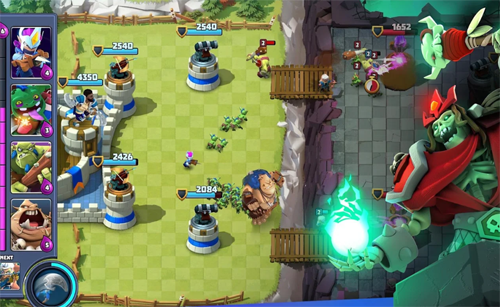 Castle Creeps Battle is a free and easy-to-play tower defense strategy game that tasks you with building your deck and beating opponents from across the globe. If you enjoy the multiplayer aspects of games like Chaos Battle League, then you will love Castle Creeps Battle.
In this game, you will face dangerous Warlords with your most powerful Heroes in this unique mode of play. You can also switch up your strategy – command and inspire your team of Heroes to outwit the horde!
Plus, you have ultimate Tower control – build, upgrade, sell and repair on the fly! You can battle against creeps in fast-paced battles and epic chapters! This game is updated regularly with new chapters, enemies, and epic Heroes!
Mighty Battles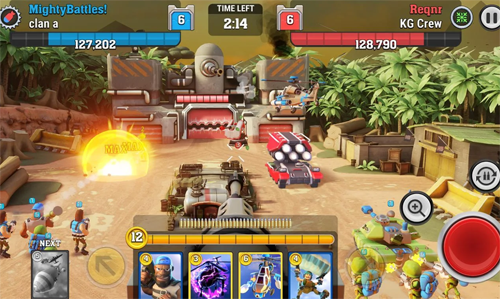 Mighty Battles is an action-packed real-time tower defense game. You can collect and upgrade more than 40 units, earn medals and crates by defeating opponents, and advance on the global leaderboard.
The objective of the game is to defeat your opponents and earn rewards in the form of crates. These crates can be opened to unlock new units and upgrade your existing units. You can also advance through divisions by defeating more opponents, which will unlock new battlefields and units. In addition, you can compete in events to earn even more rewards.
You can also form a clan with your Facebook friends or battlers around the globe, share cards, discuss battle strategy, and build the mightiest clan in the game.
Battle Islands: Commanders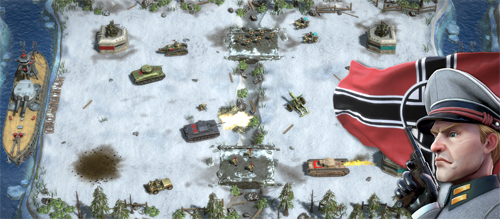 Battle Islands: Commanders is a game that is inspired by World War II. In the game, players are tasked with taking islands from their opponent's army. The game is heavy on the simulation aspect and is perfect for gamers that like to micromanage and enjoy history at the same time. Players can build their armies and launch an offensive now!
Some of the features of the game include being able to lead troops into real-time combat against players from around the world, build the ultimate Battalion, earn Supply Crates, and unlock new Units. The game also has different Theaters of War that players can unlock as they conquer enemies. Lastly, players can also form an Alliance to exchange Units and spar with their friends.
Warzone: Clash of Generals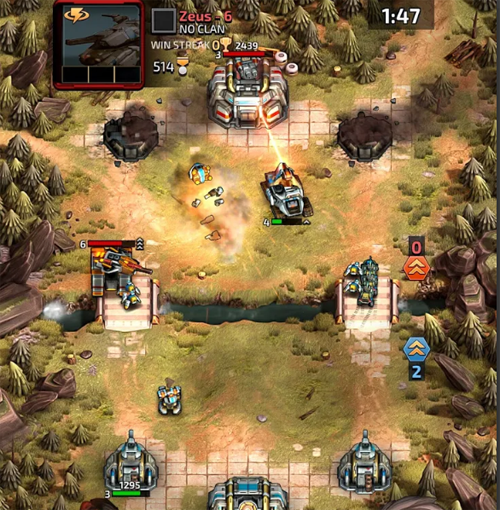 Warzone: Clash of Generals is an online real-time strategy game that pits you against players from all around the world in intense PvP action. The goal is simple: conquer as much territory as possible and become the most powerful military power in the Warzone.
But it won't be easy. You'll need to use all your cunning and tactical prowess to outwit and outmaneuver your opponents. Luckily, you have a powerful army at your disposal, including tanks, mechs, airships, artillery, and drones.
You can also choose from seven different war heroes and generals, each of whom adds a special power and unique super unit to your war party. With the right strategy, you can surprise and overwhelm your enemies, but be careful – they're trying to do the same to you!