Although MOBA is a pretty new genre when compared to others in the gaming industry, it's safe to say that there are lots of great titles to play within this category. In fact, most of these games are free of charge, so they tend to have a massive player base. But the interesting thing about these games is that their players are very loyal, and they tend to dedicate hundreds or even thousands of hours to that same game, without looking for a replacement. What games will you be able to spend 100+ hours in if you like the MOBA genre? Here you have some of the most interesting MOBA experiences on the market.
League of Legends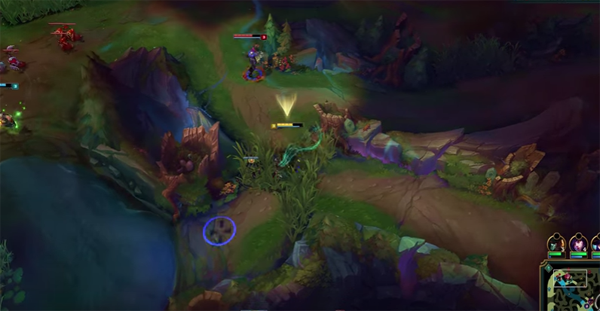 The game is free-to-play, but there are also microtransactions that allow players to purchase in-game currency that can be used to buy characters, skins, and other items. This means that LoL is a game all about skill, and you never have to worry about anything else other than that, which is incredibly exciting!
Despite its age, LoL remains one of the most popular games in the world, with millions of active players. The game is incredibly well-designed, and its mechanics are easy to learn but difficult to master. Its unique combat system, combined with a great sense of progression and a true focus on quality, makes League of Legends an amazing game.
The game is also extremely well balanced, and there is a minor amount of RNG (randomness) that can impact the outcome of matches. One of the best things about LoL is its community. The game has one of the most positive and supportive communities I have ever seen in an online game. Players are always willing to help newbies learn the ropes, and there is very little toxicity.
DOTA 2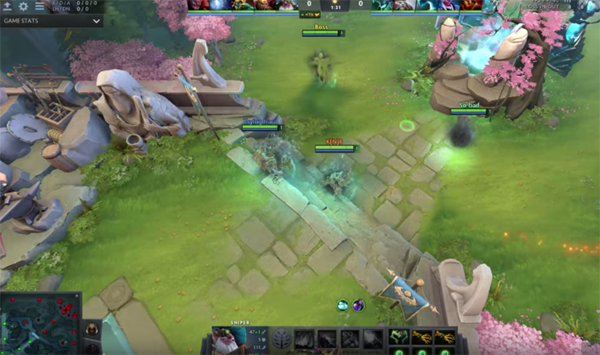 Created by Valve, DOTA 2 is one of the games that have expanded on the original MOBA map named Defense of the Ancients. The game receives constant updates, it's a part of many competitions all over the world, and it also has a very impressive system that works incredibly well for all kinds of players. It has an impressive system that works incredibly well for all kinds of players. The game receives constant updates and is a part of many competitions all over the world.
DOTA 2 is one of the most popular games in the world. Competitively, the game has some of the biggest tournaments with prize pools in the millions of dollars. The game is also very popular in the casual scene, with millions of people playing it.
The game is extremely popular because it is very strategic and requires a lot of thinking to be successful. It is also very fun and addicting, making it hard for people to stop playing.
The game is also unique because there are so many different ways to play it, and no two games are ever the same. This makes it replayable and interesting for people to keep coming back to.
There are also a lot of different characters to choose from, which allows players to find someone they can identify with and enjoy playing as.
SMITE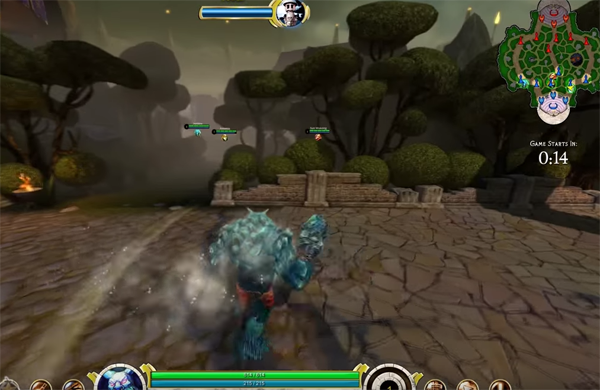 Smite is a third-person MOBA game published by Hi-Rez Studios. It features Greek, Egyptian, Chinese, and Norse pantheons in a 5v5 arena combat. The game is very interesting because it has a great spin on the original MOBA gameplay.
The third-person visuals make the game a lot more distinct and fun, which is something that almost no MOBA game has at this point. It also has really good arena gameplay which is home to plenty of unique gameplay ideas.
Despite being released in 2014, the game is still going strong with a large competitive scene and an ever-growing player base.
Heroes of the Storm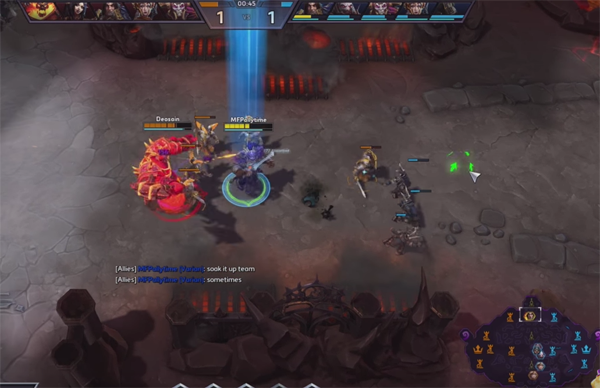 Blizzard knows how to make great games. They have a lot of amazing titles, and each one manages to bring in front its own share of challenges and ideas. Heroes of the Storm is their MOBA title, and it does an amazing job at delivering all the Blizzard universe characters into a game that's solely designed for them. The result is an impressive and fun game that you will definitely enjoy.
The game offers a great variety of Blizzard heroes, each with their own playstyle, mechanics, skills, and weapons. You have a lot of control over them, and you can easily change their role in the team based on your needs. It's a perfect example of how a MOBA game should be designed, offering you all the things you need without impacting the gameplay in any way.
The graphics are great and they look quite colorful. The world design is also nice, but what you will like the most is how heroes are designed. Each one has its own fighting style and skillset, which makes them unique and fun to play against each other.
The core gameplay is familiar if you played any MOBA game before. However, what sets Heroes of the Storm apart is the fact that it's extremely easy to get into. The controls are simple to master, the tutorials are very good at explaining everything and there's always something new to do thanks to all the events that keep happening all the time.
All these things make Heroes of the Storm a great game, one that's well worth your time and effort. If you like MOBAs or Blizzard games in general then this is definitely something worth checking out!
Battlerite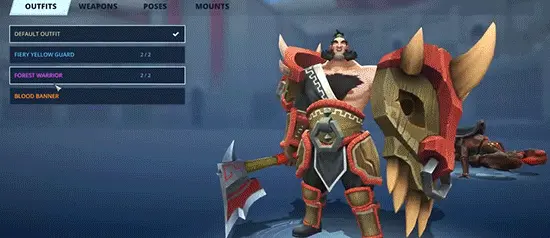 In a world where Champions dedicated their lives to the Arena, Battlerite is a PvP arena brawler that offers quick and intense action. As a top-down shooter, it pits players against each other in highly competitive 2v2 and 3v3 battles. Players take control over one of many Champions, each with unique abilities to master.
With its combination of fast-paced action and adrenaline-fueled gameplay, Battlerite is the spiritual successor to the critically acclaimed Bloodline Champions.
You will need to choose your Champion, team up with friends, and dive into combat to achieve glory. The gameplay is extremely precise and you will need to aim skill shots and dodge projectiles with WASD movement & cursor-based aiming.
You will also need to wield total control over your champion and execute massive attacks against opponents. To gain strength and upgrade your abilities, you will need to select Battlerite rites strategically. There is also a huge variety of cosmetic customizations available to make you stand out from the crowd.