Phalcon PHP is a web framework that initially hit the market in 2012. It is an open source platform. However, unlike other similar frameworks, it is designed as a C-extension. It is excellent to improve the execution speed, limit the resource usage and deal with more HTTP requests per second.
Tutorials and Courses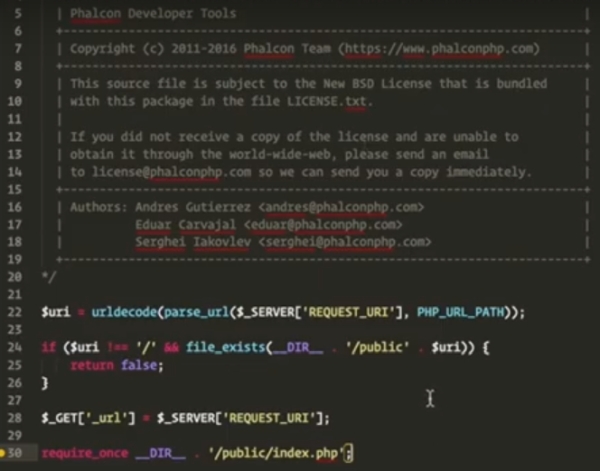 IDE
volt-phalcon-language – An extension for VS Code which supports Snippets, Syntax Highlighting, Hover, Completion, and Formatting for Volt.
Boilerplate
Album O'Rama – This is a sample modular application for the Phalcon PHP Framework. This starter kit is expected to have as many features as possible to showcase the framework and its potential.
INVO Application – INVO is a small application that allows users to generate invoices, manage customers and products as well as sign up and log in.
Best Libraries