Ever wanted to play your favorite Android games on a bigger screen? Or maybe you just want to use apps that are only available on Android devices. Either way, you can do all of that and more by installing Nox App Player on your computer. Nox is an Android emulator that lets you use Android apps and games on your PC or Mac.
Nox App Player is one of the best Android emulators on PC I've known so far. The latest version has been updated to the Android 9 kernel. The emulator keeps the phone's layout to make users more comfortable and easier to use. It offers a high level of efficiency and stability, it is compatible with X86 and AMD processors, and recent Windows OS versions.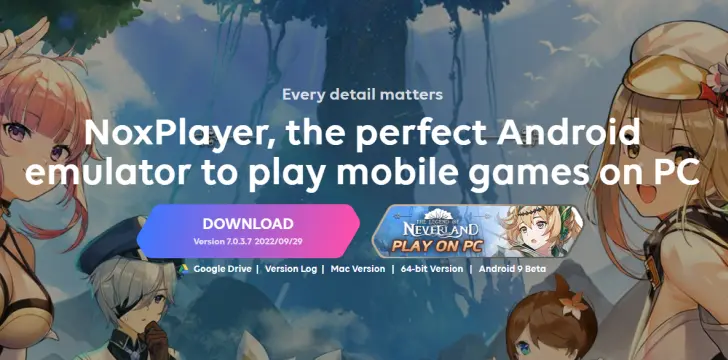 Nox also comes with a built-in Google Play Store to help users download apps and games right away after installing the player.
I use Nox mainly because it has many pros compared to other Android app players like Bluestack or Droid4x.
Nox runs smoothly on a PC
It supports Android multi-tasking.
Google Play Store app is built-in.
It supports a lot of input and output devices such as game controllers and keyboards.
It provides backup and restores functions for all Nox instances.
Users can take screenshots and capture gameplay videos easily.
System Requirements
Minimum Requirements:
CPU: Dual Core 2.2 GHz
RAM: 2GB
Storage: 1.5GB of free hard disk space
GPU: GPU with OpenGL 2.1 support and 1GB of memory
Recommended Requirements:
CPU: Multiple Core with VT-x or AMD-V support
RAM: 4GB
Storage: 1.5GB of free hard disk space
GPU: GPU with OpenGL 4 support and 2GB of memory
Install NoxPlayer
Visit http://en.bignox.com/ website and click the download button. The setup process is really easy. Click on the install file and let your OS does the rest.
Go to the Nox Player website (https://www.bignox.com/) and download the latest version of NoxPlayer for your Windows or Mac computer.
Once the download is complete, double-click on the installer file to begin the installation process.
Follow the prompts and agree to the terms and conditions.
Select the location where you want NoxPlayer to be installed and click "Next."
Wait for the installation process to be completed. This may take a few minutes.
If you want to use Google Play Store apps on Nox, you'll need to sign in with a Google account. To do this, go to "Settings" > " accounts" > "add account" > "Google." Follow the prompts to sign in with your Google account information.
How to Install Apps on NoxPlayer
There are 3 ways to install apps in Nox: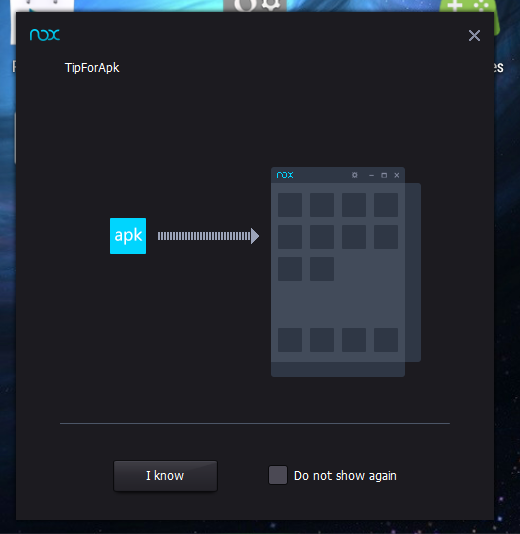 The first way to install apps in Nox is to download them via Google Play Store. To do this, open up the Google Play Store app and search for the app you want to install. Once you find the app, click on the "Install" button and wait for the app to finish downloading. Once the app is finished downloading, it will be automatically installed on your NoxPlayer.
The second way to install apps in Nox is to drag apk file from your PC and drop it into Nox. To do this, simply go to the location of the apk file on your PC and then drag it into the main window of NoxPlayer. Once the file is dropped into NoxPlayer, the installation process will begin automatically.
If you don't want to use drag-and-drop, you can click on apk button on Nox's menu icons list and then browse the apk file from your computer. To do this, click on the "apk" button in the menu bar of NoxPlayer and then select "Install apk from my computer". A new window will pop up where you can browse for the location of the apk file on your PC. Once you've selected the file, click on "Open" and the installation process will begin automatically.
FAQs
How to fix the black screen or black glitch
These 2 issues happen are often related to graphic cards and drivers. NoxPlayer doesn't support Intel G33/G31 Chipset Family and Mobile Intel(R) 4 Series Express Chipset Family.
When you encounter these issues, check if:
Your card's driver is the latest.
Nox is updated to the latest version.
Your running game is a resource hog.
Improve performance
There are a few things you can do to try and improve the performance of NoxPlayer.
Enable VT on your PC. This will allow your computer to better emulate the Android operating system, making NoxPlayer run more smoothly.
Customize the CPU and RAM allocated to Nox App Player. By giving NoxPlayer more resources, you'll help it run faster and smoother.
Update your graphics card drivers via a tool like Driver Genius Professional. This will ensure that your computer is using the most up-to-date drivers for your graphics card, which should help improve performance.
Set higher performance of the graphic card so you can make use of your card's power.