Welcome to the enchanting realm of Nendoroid, where imagination meets craftsmanship to create adorable and highly customizable collectible figures. Developed by the renowned Japanese company Good Smile Company, Nendoroids have captured the hearts of anime and gaming enthusiasts worldwide. These charming figurines offer a unique blend of creativity, attention to detail, and personalization, making them a must-have for any avid collector or fan.
What are Nendoroid Figures?
Nendoroid figures are known for their distinctive "chibi" style, characterized by their cute and exaggeratedly proportioned designs. They typically stand around 10 centimeters tall and feature large heads, expressive faces, and posable bodies. What truly sets Nendoroids apart is their exceptional customizability. Each figure comes with a variety of interchangeable parts, including different facial expressions, accessories, and props, allowing collectors to create countless unique poses and scenes.
The Nendoroid series boasts an extensive catalog of characters from a wide range of anime, manga, movies, and video games. Whether you're a fan of iconic franchises like "Naruto," "My Hero Academia," or "Final Fantasy," or you prefer lesser-known gems, there is likely a Nendoroid that captures the essence of your beloved character. From lovable protagonists and fierce warriors to mischievous villains and adorable mascots, Nendoroid offers something for everyone, making it a treasure trove for collectors and enthusiasts alike.
Why Do People Collect Nendoroid?
The Art of Collecting: Nendoroid's Endless Possibilities
The true beauty of Nendoroid lies in the limitless possibilities it presents to collectors. With the ability to swap faces, change outfits, and equip various accessories, each Nendoroid can be transformed into a unique work of art. Imagine recreating your favorite anime scenes, staging epic battles, or capturing heartfelt moments through the expressive poses and interchangeable parts of these figures. The only limit is your creativity, as Nendoroid empowers you to bring your imagination to life in the palm of your hand.
The Nendoroid Experience: Joy and Community
Collecting Nendoroids is not merely about amassing a collection; it is about experiencing joy, connecting with like-minded individuals, and fostering a vibrant community. Nendoroid enthusiasts often share their creations and setups on social media platforms, sparking conversations, admiration, and inspiration among fellow collectors. Through this shared passion, a sense of camaraderie is formed, creating a supportive network where individuals can appreciate and celebrate the artistry of Nendoroid together.
A Glimpse into the Future: Nendoroid's Evolution
As Nendoroid continues to captivate hearts worldwide, the future holds exciting prospects for this beloved collectible figure series. Good Smile Company constantly pushes boundaries, introducing innovative designs, collaborations, and limited editions that leave collectors eagerly anticipating what's to come. The dynamic nature of Nendoroid ensures that there will always be something new and delightful on the horizon, making it a captivating journey for both newcomers and seasoned collectors.
The Cutest Nendoroid Action Figures
There are several types of Nendoroid figures, and a collection of just a few of them will entertain your kids all the time. Now, we have reviewed some of these figures for your purchase.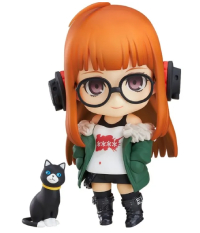 The Nendoroid figure in question is based on the character Sakura Futaba from the popular game "Persona 5." This particular figure is a non-scale, pre-painted articulated figure made of plastic. It stands at approximately 100mm in height.
The figure captures Sakura Futaba's unique style in an adorable Nendoroid size. Nendoroids are known for their chibi-style designs, characterized by their cute and exaggerated proportions. Sakura Futaba is depicted with a large head and expressive face, staying true to the Nendoroid aesthetic.
Included with the figure are various accessories and interchangeable parts that enhance the display options. Sakura Futaba comes with three face plates, allowing you to switch between her standard expression, a downcast expression, and a grinning expression, adding versatility to her character portrayal.
In addition to the face plates, the figure also includes sitting parts that enable Sakura Futaba to be displayed sitting at her keyboard, reflecting her role as a genius hacker in the game. This provides an opportunity to recreate specific scenes or poses that showcase her personality and skills.
Furthermore, the figure comes with several optional parts, such as the real-world version of Morgana, a beloved character from the game, a potato snack, and a cup of yakisoba. These additional accessories allow for even more creative display options, enabling collectors to showcase Sakura Futaba in various scenes or situations.
Introducing the highly anticipated rerelease of the Nendoroid figure featuring Geralt of Rivia, the White Wolf, from the critically acclaimed open-world RPG "The Witcher 3: Wild Hunt"! This fully articulated Nendoroid allows you to effortlessly pose Geralt in thrilling combat scenes. To adapt to any situation, he comes equipped with both his steel and silver swords, which can be easily interchanged.
For fans of the Gwent mini-game within the series, the figure also includes a hand of Gwent cards, allowing you to showcase Geralt enjoying a round of this beloved game.
The Nendoroid features Geralt's standard serious expression, perfectly capturing his stoic nature. Additionally, an interchangeable faceplate showcases the veins on his face, replicating the effects of him overdosing on powerful decoctions and potions. This attention to detail adds depth and authenticity to the figure, enabling fans to display Geralt in various states of intensity.
Furthermore, the figure includes bath parts that allow you to recreate the iconic bathing scene from the beginning of the game. Immerse yourself in the world of "The Witcher" as you bring this memorable moment to life in adorable Nendoroid size.
With the Geralt of Rivia Nendoroid figure, fans can relive and recreate a multitude of captivating scenes from the vast and immersive world of "The Witcher." Its meticulously crafted design and versatile posing options make it a must-have for collectors and fans alike.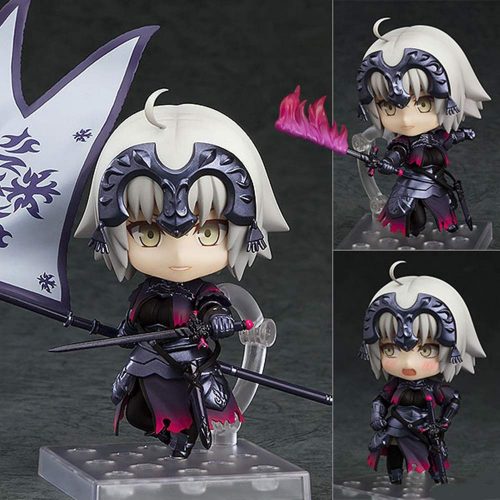 This PVC doll is about 10cm in size. However, its integrated accessories and its look in various poses can easily attract the kids' eyes. This toy is best for infants, above seven months.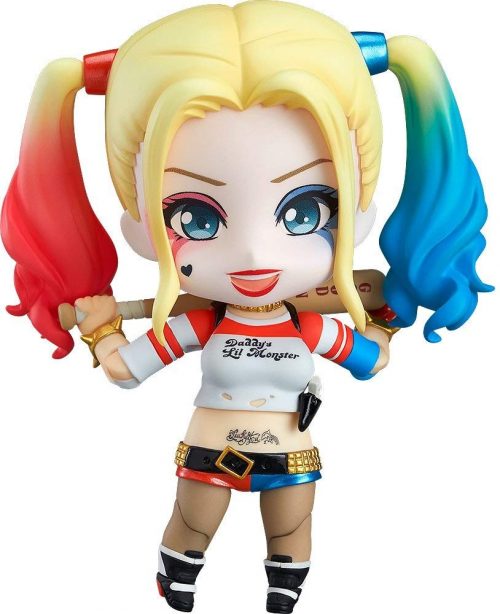 As one of the anime collectors, you must not miss it out. You may have watched Suicide Squad, the action-filled film. Lots of fans of this movie have bought this Nendoroid figure. You can find this toy withpig tailed colorful hairstyle.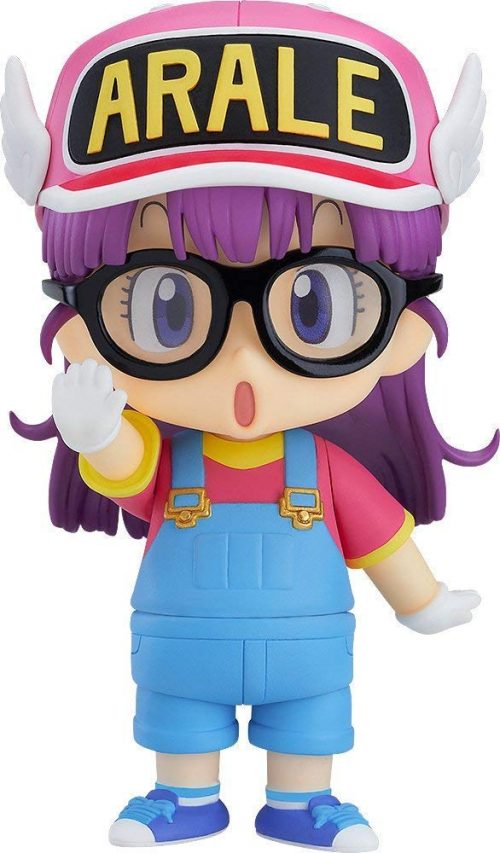 The lovely looking character, Arale Norimakiof the Japanese manga, Dr. Slump. The toy comprises 3 face plates. Various wing accessories with the hat are removable. Your kids can pose it in two different ways- Kiiin and NCHA. The Poop-Boy with a stick is one of the optional parts in the package.