There are many accessories that a cyclist can put on their bike to make it the perfect ride. Whether you are looking for new pedals, a better saddle or some water bottles there is something for everyone. The best way to find the right accessory for your bike is by doing research and asking around about what other cyclists have found useful.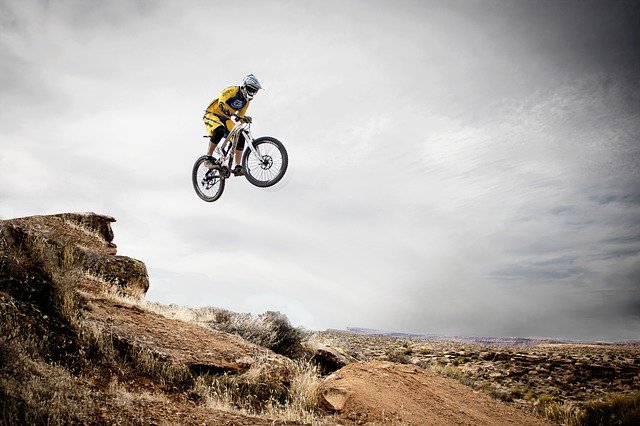 Whether you're commuting to work, taking on a long haul ride or just for leisure, there are some great accessories that will make your biking life much easier and safer. These are the top must have bike accessories according to cycling experts:
Essential Bike Accessories
A lock
Locks are often overlooked by cyclists until they lose their bikes or parts! You need this in case your bike is stolen. And if it's not practical for you to bring one with you then a cable lock should be enough protection from opportunists looking for an easy steal as they can't take off with the whole thing! There are many styles of locks available but we recommend going for something at least 16mm thick so thieves won't break through it easily.
Powerful lights
If in doubt get two sets of headlights: front and back. These should be powerful enough that they can light up the road ahead for miles. Remember not to point them at other cyclists or motorists though as this will just blind them instead of helping you see where you're going. Check your battery life regularly too because there's nothing worse than getting stranded somewhere without any way of being seen by drivers!
Tools
A tool kit should includes hex keys, screwdrivers of various sizes, Allen wrenches and chain breakers (just in case). If you're cycling more seriously then some form of repair stand is also handy to have for times when the bike needs attention but can't be taken all apart. These come in handy for little fixes that may occur while out cycling so make sure they'll be useful by stocking them full of all sorts of tools like Allen keys, screw drivers and pliers among other things.
Pump
Air pumps are really useful for cyclists because they can help to inflate the tires when there's too much air pressure on them and so it'll go a lot smoother with less effort. It also helps in case you get flat tire!
Helmet
Every cyclist should wear one of these at all times, not just if they're going out cycling but even around town where cars may be present as well. Helmets do break sometimes though–they can take the brunt force from an impact rather than your head itself which is why it's important to replace a helmet after any sort of accident or fall–so make sure that you have some money set aside each month for replacing helmets that need fixing.
Cycling Gloves
This is a great way to protect your hands against the elements. If you're in cold or wet conditions, these are also crucial for keeping your fingers warm and flexible so that they don't get too stiff from the weather and can remain healthy!
Bicycle Racks
It's very important when storing bikes outside to have racks installed–not just for the safety of your bike but also to prevent anyone from walking up and just grabbing it.
GPS Security Tracker
If you're going out on a longer ride, or in an area with more crime rates, this is a great accessory because if someone steals your bike they can't run away very easily!
Security Alarm
If you're nervous about leaving your bike unattended, a good security alarm is perfect for keeping people from messing with it. Most modern digital locks have alarms built-in, so you do not need these if you use a digital lock.
Conclusion: The best way to find the right accessory for your bike is by doing research and asking around about what other cyclists have found useful. You can also look at reviews on websites like Amazon or REI, which will give you a good idea of how well-liked an item is before purchasing it. A great place to start looking for accessories that may be perfect for your bicycle are companies such as Brooks Brothers Bike Shop because they offer cycling wear, gear and safety equipment all in one location. Have fun shopping!