Logitech ERGO M575 Wireless Trackball Mouse  is a wireless trackball mouse that allows you to navigate your computer more conveniently. This particular mouse is increasingly becoming popular among computer users due to its smoothness and incredible precision. Additionally, the mouse comes with an ergonomic comfort design to enhance your experience as a programmer or gamer. You can comfortably use this mouse on Windows or Mac. Whether you're using an iPad, desktop, or any other computer, this mouse will meet all your needs since it comes with a USB receiver and Bluetooth.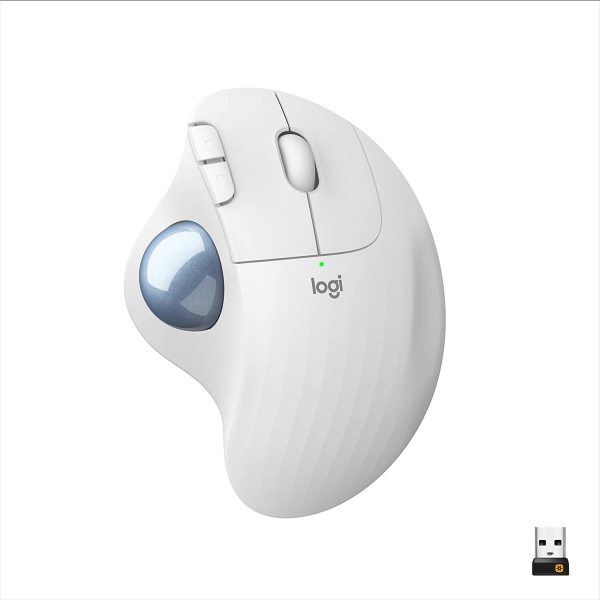 If you're looking for a smooth thumb control and limited hand and elbow movement while scrolling, this is the ultimate mouse for you. Additionally, the trackball allows you to scroll on any service, no matter how rough it may seem. You can also adjust the cursor speed with the device's software options. Logitech trackball mouse is particularly well suited for tight spaces where the freedom to scroll the mouse is limited. The mouse can be connected in two ways; by use of a USB receiver or Bluetooth. The latter is suitable for iPad users since their device doesn't come with Bluetooth capabilities. Generally, the two connectivity options allow the mouse to be used on virtually any computing device.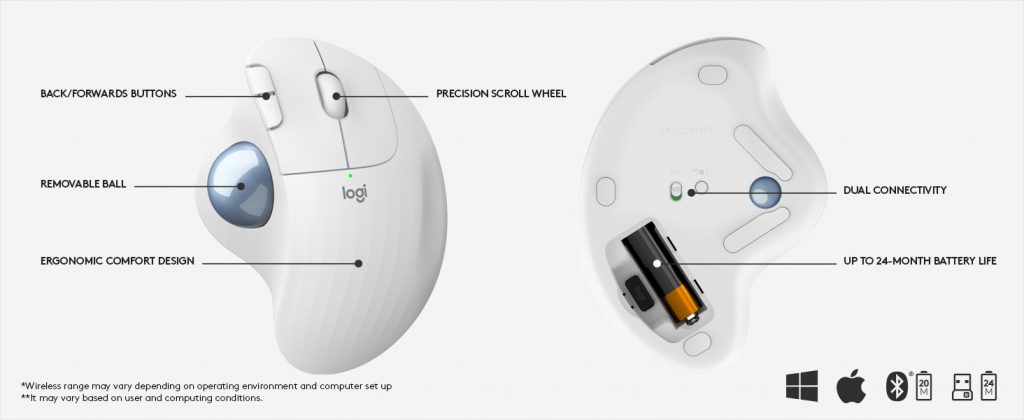 The device is made with plastic parts such as post-consumer recycled plastic (50 % graphite/black and 25% off-white). Additionally, it uses FSC-certified paper, which is part of the product's responsible packaging. The mouse uses a single AA battery which lasts 24 months and 20 months when used with a USB receiver and Bluetooth respectfully. The product's easy-to-reach back/forward buttons allow easy movement between documents and browsing. Finally, if you're looking for a sculpted ergonomic mouse that naturally fits your hand, Logitech ERGO M575 Wireless Trackball Mouse is your best option.