You may wonder why you should spend a lot of time and money on building a portfolio website. Well for starters, if you're an aspiring artist, designer, or something along those lines, a good portfolio website will give you a great platform to display your skills and attract potential job opportunities.
Lucky for you, you don't have to go into coding to create your website because there are a lot of portfolio website creations that will make your site for you in just a few clicks. Kickstart your career as we present you with the best portfolio websites to exhibit your art.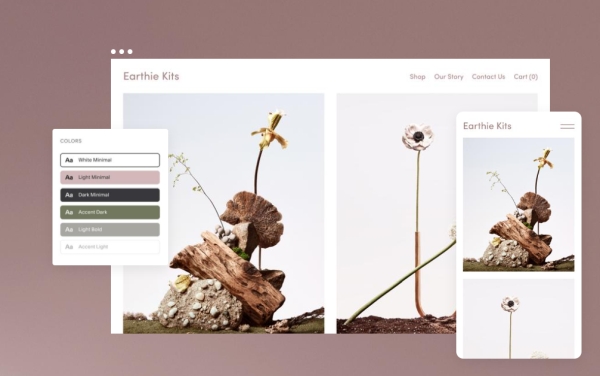 This all-in-one website claims to have everything you need from professional-looking templates, stunning portfolio designs, and analytic tools to track who and how many have visited your sites. This site also has available templates that will still look effortlessly good on any device.
Show off your photography skills with Format! You can go code-free or customize codes for creating your website. Their astounding range of templates is all available for viewing on any type of screen from desktops to mobile phones.
Your dream website will be brought to life all thanks to Webflow! Their drag-and-drop mechanics offers easy and hassle-free website making. It will also save you a lot of time so you can focus more on making your art.
It is Adobe's online website platform to show off your image galleries in beautiful templates. You can use them for free if you paid for a membership in Adobe Creative Cloud. The only downside of Adobe Portfolio is you can't customize their templates.
Choose at Wix's over 500 templates that complements your art style the best! Wix is also easy to use with drag and drop tools that will ensure efficient designing. This site offers a range of plans from free to paid ones.
Weebly will help you build your website with their stylish templates and editing tools that you can use smoothly. They have useful SEO guides that will help you increase your site's ranking. This site is free to use but also offers affordable paid packages.
This website builder will have everything you need in one spot only. Pixpa has beautiful customizable themes that will look great on any device and features an option that can link your visitors to your social media pages.
WordPress works great especially for experienced users in website building. There are plenty of features that this builder offers such as good looking templates, a 3GB storage on their free plan, and built-in SEO to keep your site visible.
If you like more freedom in creating your website, Moonfruit features a blank canvas where you're to do whatever you want. They offer a 14-day free trial that lets you familiarize yourself with their SEO tools, templates, and designs.
Another candidate from Adobe, Behance is a medium where you can flaunt your visual works. What's great about Behance is that you can follow and support other artist's work as well. It is very user-friendly where you can even ask for your followers' feedback to improve your art style more.