In the past, people used to ask which printer has the cheapest ink. Now, both inkjet and laser printers are cheaper than they were before. Inkjet printers have become the most popular type of printer over the last decade. They are generally cheaper than their laser counterparts and can produce large prints in a short time. However, inkjet printers also have some disadvantages that you should consider before purchasing one for your business. One major disadvantage is that they tend to be more expensive on an ongoing basis due to the higher cost of ink cartridges. But which printer has the lowest ink cartridge costs?
Spending money on printer ink can be an unpleasant expense. Many of the low-cost printers have expenses for ink replacement that are more than what you paid for the printer. But if you look carefully, you can find good quality printers where the replacement cartridges are cheap and affordable.
5 Printers with the Lowest Ink Cartridge Cost
Canon PIXMA All-In-One MX922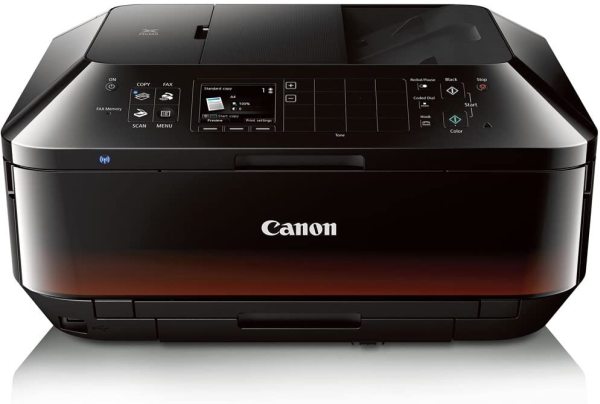 Imagine all your documents so easily delivered to you; imagine the convenience of wireless transfers with Google Cloud Print. Imagine the ease of printing from an iPhone or Android – print on a Canon printer as if they were hooked up wirelessly. The PIXMA MX922, engineered by Canon, and complete with everything you need for an outstanding digital imaging experience.
The Auto Duplex Printing feature makes it simple to print large stacks of paper without constantly turning it over manually, making document copying both fast and easy!
You can connect the MX922 wirelessly to the Google Cloud for quick prints while working on projects on location or take it with you across town to complete last-minute paperwork.
The built-in duplex functionality has a 35-sheet duplex auto document feeder which means less time switching pages and allows scanning one side of page onto the other without having to flip back and forth!
Epson EcoTank ET-2750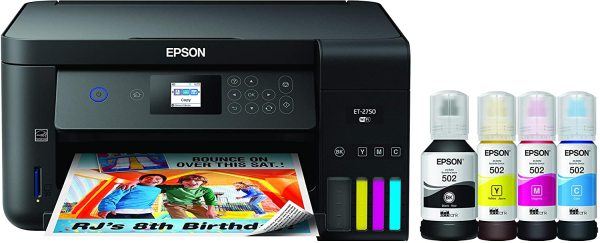 Save up to 80% on ink and never replace a cartridge again with Epson EcoTank ET-2750! This model comes with 2 years of ink in the box, enough for 6,500 pages of black/5,200 color printing. Cartridges are low-cost replacement bottles that can be easily filled and replaced by tapping into our supersized ink tanks.
Print from your mobile devices without sharing any details as every printer has an integrated Wi-Fi Direct connection that lets you print wirelessly. Save space while getting high-quality prints with Auto 2-sided printing. The standard resolution is 5760 x 1440 optimized dpi made possible by three separate rows of nozzles; for a smoother finish.
With automatic 2-sided printing, you can print more pages faster without worrying about running out of paper. And because there's no need for ink cartridges, your workers never have to worry about finding a place to buy them anymore either – they're included at purchase! Add Wi-Fi Direct or wirelessly connect from Android tablets and smartphones and iPads or iPhones for easy access – it even supports Apple AirPrint.
Canon Pixma iX6820 Wireless Business Printer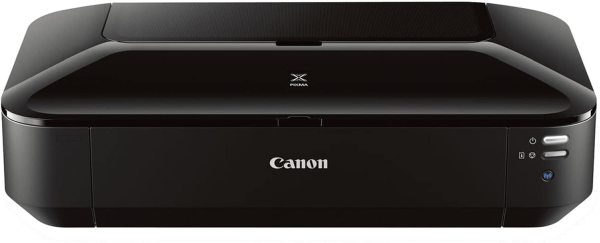 The Canon Pixma iX6820 Wireless Business Printer is the latest cutting-edge device in wireless printing technology. Its advanced ink tank system ensures your pages are printed accurately and improves quality tenfold. With an 8×10 photo, it'll take only 7 seconds for this printer to do its job!
Print any document up to 1200 dpi with prints that will suit any presentation or suggestion. The Canon Pixma Ix 6820 has an easy page setup menu to make sure all your prints look their best on the glossy finish sheet there's a two-inch LCD screen that helps you preview before printing and you can even use Airprint as well as Google Cloud Print through Smartphones and tablets not just PC's.
The Canon Pixma iX6820 is the best printer for your home with its easy wireless setup in as little as several minutes! The classic and trusted Canon Pixma Printer has been known to produce quality prints, with the versatility of wireless printing. Small, sleek, efficient, and user-friendly for all your busy day needs!
Brother MFC-J480DW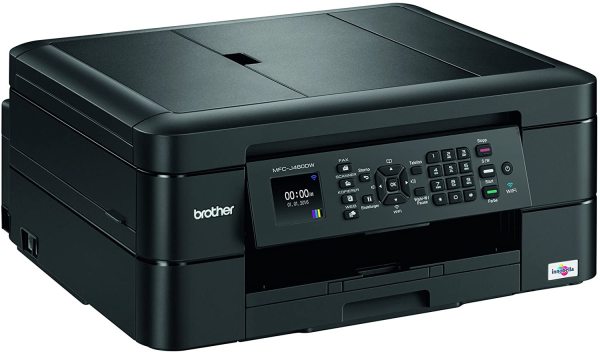 This wireless all-in-one printing machine from Brother is perfect for modern households in need of a printer without too much space. Along with its 1440 dpi scanning, it can produce some incredible quality photos and documents thanks to the five color cartridges that allow you to replace only the cartridge that has run out of ink!
The LCD touchscreen display offers easy navigation through menus with clear greetings and instructions when you start using your new printer. It also allows for easy replacement of ink by separating the cartridges into two standalone areas; one area replacing each cartridge separately which makes replacements fast and simple!
That's not even mentioning that this model comes with Google Cloud Print service built right in, making printing remotely from all your internet-enabled devices a cinch. Easy to install with a wireless setup process, the MFC-J480DW is designed for maximum efficiency and easy printing from popular cloud services.
HP Envy 4520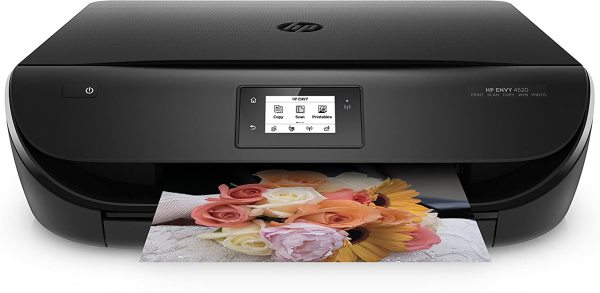 A great all-in-one printer for consumers, the HP Envy 4520 is not only easy to set up and use, but also comes with a number of features that allow you to print on both sides of the page! With borderless printed photos that go right to the edge of the paper, your memories will be captured beautifully without any trimming.
Let HP Envy 4520 print your photos, documents, and more either from regular reorders through Amazon Dash Replenishment or saving 50% on pages printed through HP Instant Ink.  And if you want a printer that can track how much ink has been used so you'll never run out again, choose an ink replenishment service through either Amazon Dash Replenishment or HP Instant Ink. Plus with Mobile Printing where you can print from anywhere using your smartphone or tablet — this versatile product is perfect for bedrooms and living rooms alike!