G2A is one of the biggest online markets for selling games for different platforms. They have more than 12 million users and the number is increasing as we speak. If you know that there are 50.000 games available and more than 250.000 sellers, you can understand that finding a game here is simple and easy. The company is located in China, but they have offices all over the world, employing more than 700 employees.
Why Games are So Cheap on G2A?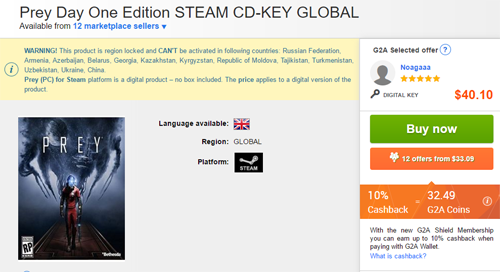 The number of sellers is actually the main reasons why games here are so affordable. Furthermore, the site allows sellers from different countries, where games are more affordable to sell, making the prices far lower than on competitor websites. Frequent discounts and promotions make the games even cheaper. Keep in mind that the prices of the games are determined by the average salary in that particular country.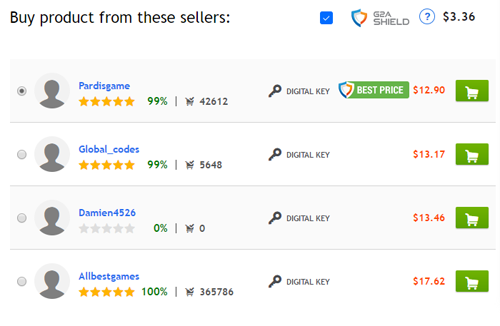 The online market G2A created over the years made the games at least 20% more affordable than on other places. Another reason why the prices are low is related to the sellers. Most of them are actual gamers who don't need game codes anymore, so they are ready to sell them at a low price.
G2A is Legit and Safe
If we know that G2A is a similar marketplace as Amazon or eBay, we can deduce that purchasing games here is safe. First of all, all sellers must pass strict tests and since 2016, they must verify their accounts. Even then, they are allowed 10 transactions before step 2 verification. All of this made online purchasing far safer.
Note: The platform itself is safe but the game codes sold on this platform are a different story.

As with any other online seller, issues may occur. The best tip you can use is also the same you should use when shopping online on other platforms. It is to check out the feedback and the ratings of a seller. The higher the rating, safer purchase will be. Don't forget that some purchases require a lot of time to arrive, so patience is a must.
The bottom line is that G2A is the legit and safe place to buy games. Thanks to recent upgrades in the verification process, the platform is even more secure and recommended. Low prices are possible thanks to the wise online trading, not scams. It is probably the best place on the web where you can get a desirable game. In addition, some of the rarest games and codes can be found here, precisely due to a high number of sellers.