Factory reset is necessary when either you are reselling your phone or tablet to someone else or you just want an entirely fresh start. When you are selling your phone, you need to make sure that all your settings and data are eradicated. Furthermore, when your mobile starts getting older, its operating system might not work properly and start running slow or crashing every time, but a factory reset can help solve these problems. Before doing a factory reset, make sure that you have backed up all of your important data as this process will clear everything as if you got your phone in your hands for the first time.
Factory reset is also a solution to remove viruses on Android.
Here's how you can factory reset your Android phone or tablet.
Backup and Reset menu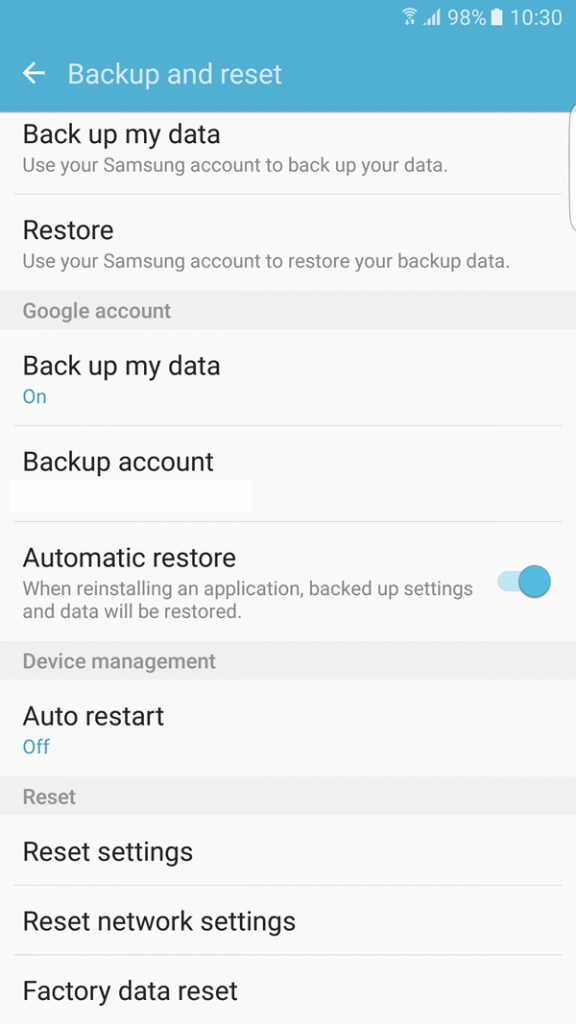 You will need to locate the Backup and Reset menu in your mobile or tablet under the Settings. After finding the tab, tap it and look for Factory Data Reset option, which clearly states that it will delete all data and reset all settings on your device, so first ensure that your valuable data and contents are backed up. By tapping on it, it will show you a detailed list of data that will be completely erased, which will include system and application data and settings, your Google account, downloaded apps, photos, music, and other data. Press the reset phone/device button at the bottom of the screen. After pressing it, it might ask your mobile's password or lock pattern and then it will (not necessarily) again ask for your confirmation. Once you tap the Erase Everything button, you will not be able to reverse the action. Your device will boot into recovery mode and it will start its cleaning process.
After completing this procedure, your phone or tablet will start functioning as if it is brand new. Now your device is ready to be sold or you can set up your settings again and restore your backed up data.
Android Device Manager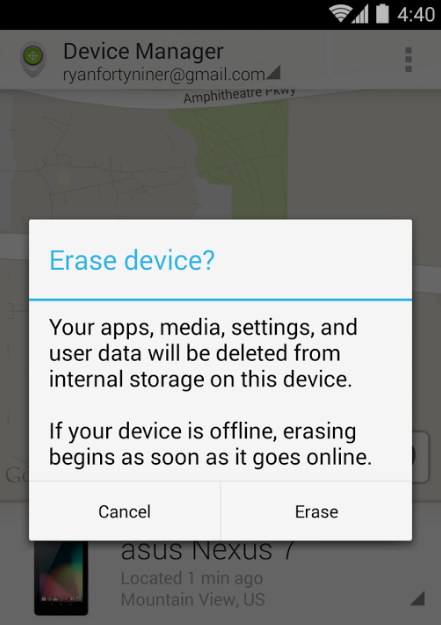 The Android Device Manager allows you to clean your mobile phone or tablet remotely. It comes handy when your device has been stolen or lost. It can make it easier for you to find its location, ring it, or clean your data from the web.
First, you will need to install the Android Device Manager app on your device. This app is free and available from Google Play. The most important thing is that your device's location services should be turned on and your device should be signed in to your Google account.
For locating your device, sign in on Android Device Manager's website or app from another mobile with your Google account that is connected to the lost device. After logging in, it will start searching for your device. When it locates it, it will ask you to perform functions such as ring, lock, or wipe. Once you tap or click the Erase option, it will ask for your confirmation. After confirming, your device's data and settings will be completely wiped off.