Have you ever heard of Enterprise Resource Planning software? No? ERP software refers to a system that helps a specific business to manage the day-to-day operation. ERP software does a spectrum of work for businesses that range from procurement, accounting, risk management, customer management and etc.
Businesses that have adopted this system have been flourishing because of the accurate and efficient services. Knowing that you're here, surely you are also interested in integrating an ERP software to your own.
In this article, the 8 best free and open-source enterprise resource planning software will be discussed. Surely, from this selection, one might interest you.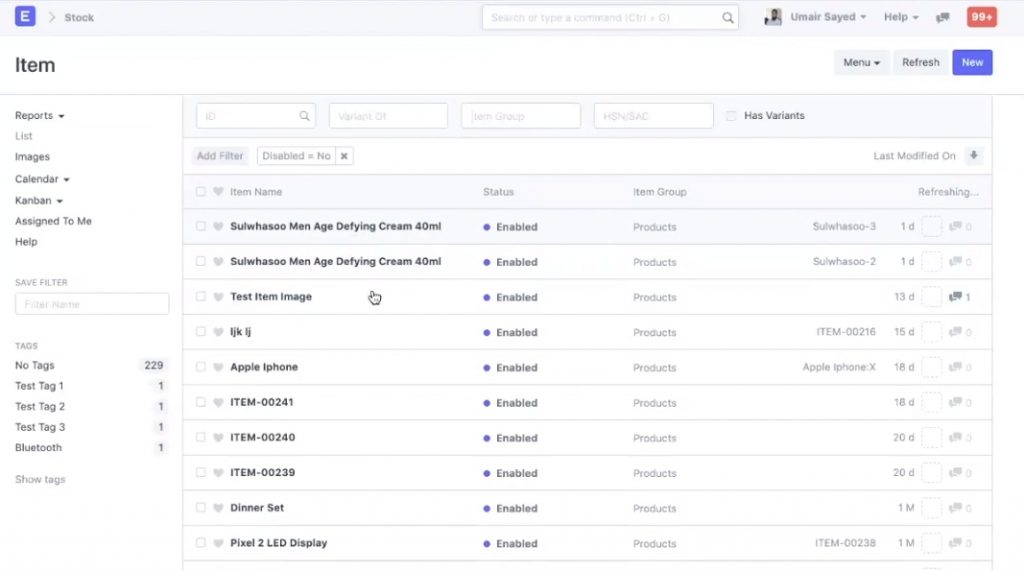 One free and open-source enterprise planning system. This ERP software is designed for small and medium business types. You must know that this is not only one application, but it is also multiple or a series. A series of application, each with their distinctive functions.
Simple software that anyone can set up. You will only be inputting information about your business, don't worry as you will be guided by the system itself step-by-step, making it user-friendly.
If you want an ERP software with complete function then the Dolibarr can deliver. Accounting, inventory modules, human resources and etc. It is complete and helps you run your business's daily operation.
If you feel like adding another function then the Dolibarr is also capable of doing it. You will be redirected to the Dolistore where you can find an application that matches your desired function. But if there are none, you can just create your own application, again through the use of the Dolistore.
MixERP is another ERP software that you can use. It is designed on the ASP.net framework. The free version of this software includes all the basic needs of a business, such as sales and inventory management, accounting, and human resource features to help your business run on a daily basis.
It also has a paid version where you will be able to use other functions that the free version cannot.
Odoo is totally free if you install it in house, and you will be enjoying its benefits. The benefits of the Odoo ERP software revolves around a series of applications. Like other ERP software, each app has its own function, such as manufacturing, warehousing, purchasing, websites, and sales management.
The community edition of the VIENNA Advantage is the free version. This version is specially made for microenterprise, developers, tech companies and others that are looking for a basic feature to use.
The free version does not have any built-in support system, so you will be needing an expert to start it maintain it. If installed, you can enjoy basic functions such as accounting, document management, and reporting features. Great for starting small businesses.
Using PostBooks as your ERP software, your small business or service companies, basically a single-location type of operation. This ERP can only accommodate a single location with its features such as billing, sales, accounting, and reporting.
Openbravo also has a community edition, which is the free version. This version is a simplified or stripped down version of the professional and enterprise edition. The community edition only offers free public and free core modules functionality.
But once that you upgrade to professional or enterprise edition, the feature will also be upgraded.
An open-source but requires payment for you to use. But once you pay you will be able to enjoy some of its great features such as point-of-system (POS), warehouse management, reporting, accounting, and forecasting. Basically, everything that an ERP software can provide the iDempiere can provide it too. One of the strongly constructed ERP software available in the market as of today.
If you are starting a business then an efficient ERP software will be able to help you manage the day-to-day operation. There are various ERP software in the market today, but here are the 8 best that can deliver.