Various Android cleaner apps allow users to optimize the performance of their smartphones and tablets with immense ease. Whether it be enhancing the speed of your phone or saving battery, cleaner apps have covered it all.
Here are the best 6 Android cleaner apps you can choose from.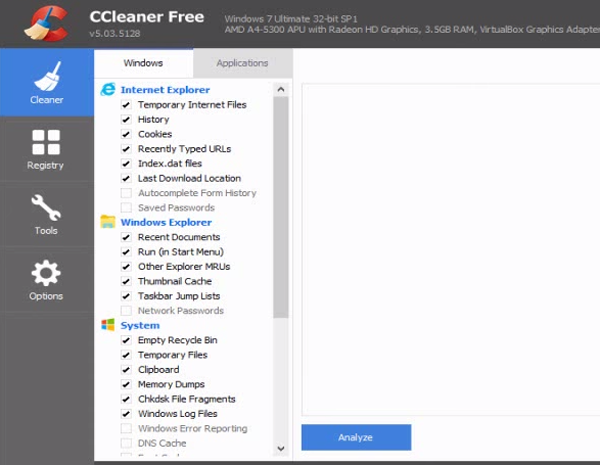 CCleaner is famous on PC, and its Android version can also clean the junk files and data that accumulate in your device. This feature boosts the speed of your phone. The fact that you can delete call logs and messages individually and in bulk serves to be a convenient feature as well.
Cache Cleaner – DU Speed Booster
Cache Cleaner not only cleans your device's cache, but it also help boosting the speed of your device and ensuring that it remains virus-free. When you add the AppLock feature of the app into the mix, you can be sure that your private data is secure.
This app makes sure that you don't have two copies of the same file by automatically deleting duplicates and saving place. Moreover, the app allows you to manage files ranging from WhatsApp media to other documents.
App Cache Cleaner by Apex Apps
This app is marked by a user-friendly and modern interface which makes it a popular choice amongst users. Whether it be freeing up space or speeding up the performance of your smartphone, this app can help you do it all.
Clean your phone from all the junk files while ensuring the safety of your device from viruses. The latter is guaranteed by the inclusion of a free antivirus feature which scans all the apps on your phone and blocks any malware that may harm it. It has Private Photo feature, which keeps your photos safe by locking them down. Clean master can also detect fake WiFi and unauthorized connection.
As the name suggests, all you need to do is tap, and your phone will be cleaned from all the trash it has. This app includes five types of cleaners which include cache, history, call log, defaults, and SD cleaner. Together, these features make sure that as much storage is freed as possible.
Conclusion
All in all, Android cleaners are ideal for ensuring the superior performance of both smartphones and tablets. Regardless of which app you select, make sure that you equip yourself with a cleaner app if you wish to reap the maximum benefits from your device. Clean the trash files, boost speed and be safe from viruses. Treat your Android device with the best.