It is not uncommon for any users to delete important files by mistake. Don't panic. There are many ways which can help you restore those deleted files. 
1) Check for Backups
This is the most ideal situation. The first you need to do is to confirm if those files are stored and synced to your computer or to any cloud services such as DropBox or Google Drive. If you are lucky, you can just download them back to you Android device. So, as a solution for prevention, I suggest storing your important documents or files on a cloud service.
2) Restore Files Using PC Software
Right after deleting files, connect your device to your PC and use one of these software to restore your files.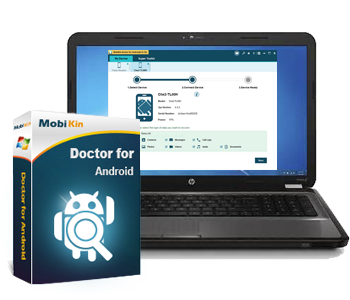 MobiKin Doctor for Android is one of the most professional data recovery program for Android devices. It can help users recover up to 8 types of Android data: text messages, contacts, photos, music, documents, etc. from over 2000 Android device models.
MobiKin Doctor can also work as your Android device's backup software. It transfer all data to your PC and keep them safe there.
FonePaw Android Data Recovery is designed to help Android users to recover the original and deleted data from any Android devices with a trouble-free and pleasing interface. Similar to Mobikin, FonePaw also supports recovering of 8 data types. The software is also a must-have backup tool.
3) Restore Files Using Android Apps
Google Play Store has many apps that can restore your files. Following are the best apps to carry out this task.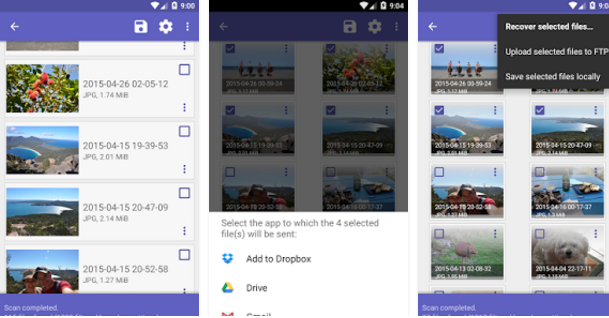 DiskDigger can search and recover deleted images from your memory card or internal memory. Whether you accidentally deleted a photo, or even reformatted your memory card, DiskDigger can find lost files even when you accidentally deleted them or reformatted your memory card.
DiskDigger photo recovery supports transferring recovered files to Google Drive, Dropbox, or email.
Even though the app requires no root, it can perform better on a rooted device.
Undeleter can recover files from formatted or corrupted memory. It can even scan for deleted call logs, SMS and WhatsApp or Viber conversations. The restored files can be sent directly to Dropbox or Google Drive. Furthermore, this app has a feature which allow users to permanently delete a file. It is useful when you want a file to be deleted without recovering possibility.